I love scarves. Unfortunately, I'm fashion impaired, so the only way you've ever seen me wear a scarf is around my neck. And not in some fancy knot, either… just draped across my neck. I know. I'm impossible. So to improve my own fashion sense (and yours), I've found 15 chic and EASY ways to wear a scarf. Instant wardrobe versatility!
Related:Winter Clothing Hacks: Stay Warm in Snowy Weather
Casual Toss
This is one of the most common scarf looks, and is by far the easiest!
Simply drape the scarf evenly around your neck
Toss one side of your scarf to the opposite shoulder
Let it fall behind you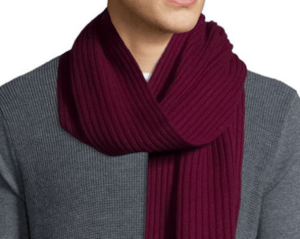 Presto! A simple and gorgeous look.
Basic Loop
This is up there with common ways to wear a scarf, and works beautifully with any outfit.
Hold the scarf in front of you
Place around the front of your neck
Allow the ends to drape over the opposite shoulders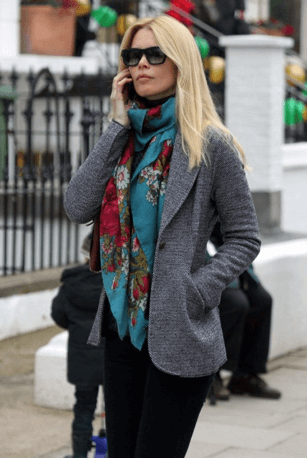 Lovely! Don't over think this style too much, it's meant to be casual!
Loop Through
This look is not only adorable, but it helps keep you warm when the wind can start to cut.
Fold the scarf in half

Drape evenly around your neck

Slide the two ends through the loop made by the fold

Slide to any length to adjust the knot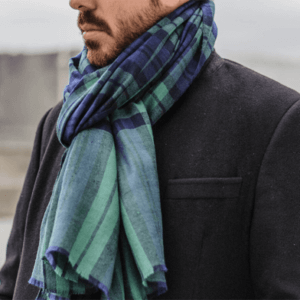 Stunning!
Infinity
This look is perfect if you have a lighter weight scarf you want to make a part of your outfit.
Drape your scarf around your neck

Tie the two ends together to make a knot

Twice the scarf once to form a figure eight (one loop should already be around your neck)

Place the second loop over your head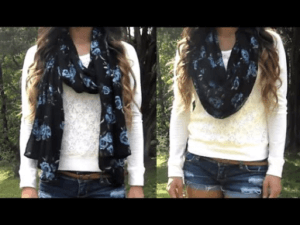 Voila! A chic yet simple look.
Braid
The braid is similar to the loop, but with a little bit of a twist!
Fold the scarf in half

Drape it around your neck

Slide the two ends through the loop made by the fold

Grasp the loop and twist to create a second loop

Slide the two ends through that loop as well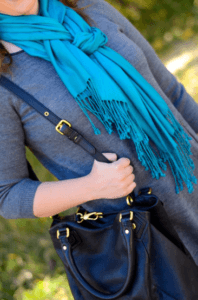 Boom! A perfect, everyday style.
The Wrap
This look is the perfect way to make a night on the town stylish while still keeping warm.
Open the scarf entirely

Wrap around your shoulders and arms

Toss one end over the opposite shoulder, loosely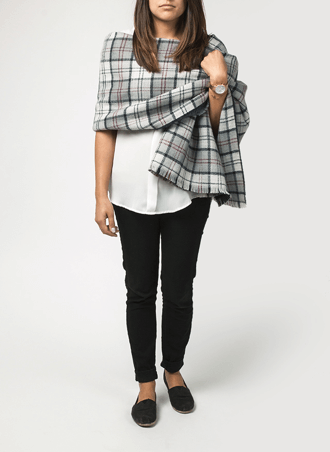 Look at that! A perfect way to make your scarf an accessory for a night out.
Belted Drape
This style has become more and more popular as blanket scarves have made their way into people's closets.
Open the scarf entirely

Drape evenly over shoulders and arms

Place a belt around your waist to keep it in place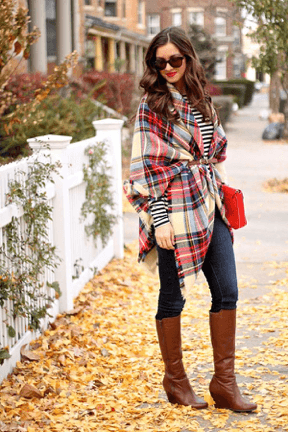 Just like magic, you have a makeshift sweater!
There are plenty of stylish ways to wear a scarf no matter what the occasion. Stop by your local Turn Style to find scarves for any season at prices that cannot be beat!