Most women shy away from wearing high heels because it can be quite uncomfortable to walk in. It is a universal thought that heels are a pain to break into especially if you are living in a populated city in the Philippines. Sandals are your best bet in a suitable footwear if you are planning to walk around in the city but if the occasion calls for it, you should learn how to walk in heels even if you are not that accustomed to it. Here are some of the best tips to help you strut in style in your favorite pair of killer heels:
Take smaller steps
Just like what your parents taught you when you were learning to walk as a kid, it is important to take small steps before you embark on the big ones. Walking in high heels as a beginner will be a great experience if you take small, slow steps at first until you settle in and be comfortable in it. You will notice that the high heels tend to shorten your stride a little but do not fret over this small detail because if you continue to take bigger steps, then you are in for a trip (literally). Stick with small, demure steps which will make your walk appear natural and more comfortable.
Walk from Heel to Toe
If you are walking in high heels and you can't take off the feeling of pain, then it will be an obvious indication of discomfort. Your goal is to walk as normally as possible in your high heels, walk the same way as you would do if you are wearing flats. Do not walk on the balls of your feet or put your whole foot down at once. Instead of all that, it is advisable that you put your heel to the ground first, then follow it smoothly by your toes. Once your weight is on the balls of your feet, shift your weight forward just like you are walking on your tiptoes, then push your foot forward for the next step.
Improve your posture
Most girls complain about body pain or leg strain after wearing heels. What they don't know is that it can be prevented by improving their posture because wearing heels makes your lower back arch in order to compensate and if you don't maintain a good posture, you are bound to be hurt. It would be ideal to wear sandals in the Philippines but if you would want that flair of wearing heels then you should learn how to improve your posture. It will do you good to hold your head upright, let it be in line with your spine. Remember that your chin should be parallel with the floor so this means that you should just stand tall and stop looking down. Stop being too conscious of your walk, you should just go with your most comfortable stance instead. It is also important to keep your legs close together as you walk and make sure that you point your toes directly ahead.
Key Takeaway
When it all comes down to it, wearing heels in the most comfortable way starts with the quality of the material you choose. With these tips, you can do away with purchasing cheap heels for its affordable price. Always remember that it is a great idea to be natural while wearing heels since this will exhibit your style and attitude all at the same time.
Download Nulled WordPress ThemesDownload WordPress Themes FreeDownload WordPress Themes FreeDownload WordPress Themes Freefree download udemy coursedownload micromax firmwareDownload WordPress Themes
1. DO walk heel-to-toe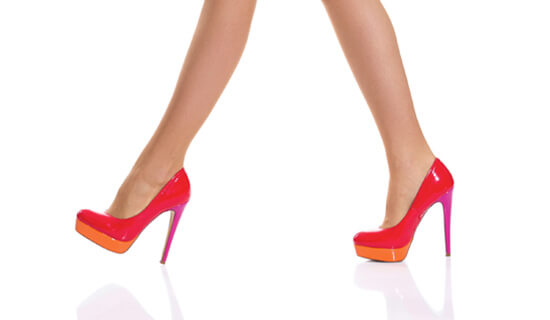 The biggest mistake you can make in heels is placing your entire foot down at once. Or worse yet, walking in a toe-to-heel pattern.
This makes it look like you are "clomping" rather than walking.
Instead, walk heel-to-toe. Place your heel down first, followed by your toe. This will make your walk look as smooth and natural as possible.
2. DO take smaller steps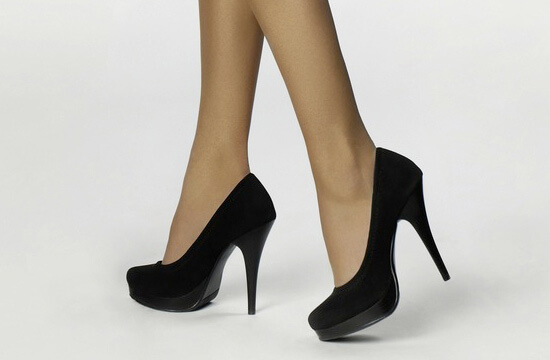 Wearing heels naturally shortens your stride. The higher the heel, the shorter your steps will be.
Don't try to fight this! Instead, take shorter, more frequent steps as you walk.
3. DON'T lean forward or back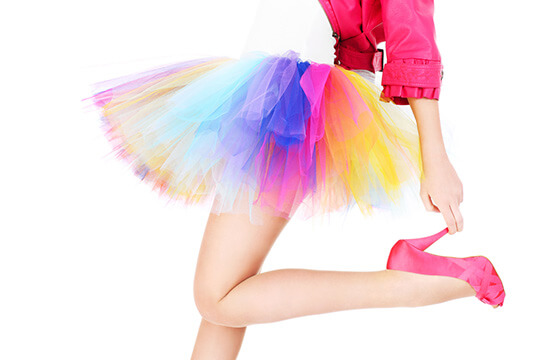 Heels change your balance, so you need to be careful not to lean forward or back when you walk. Your weight should stay centered and lifted.
Imagine you are a puppet with a string attached to the top of your head. Picture the string pulling you up as you walk, giving you a regal and ladylike air.
4. DO place one foot in front of the other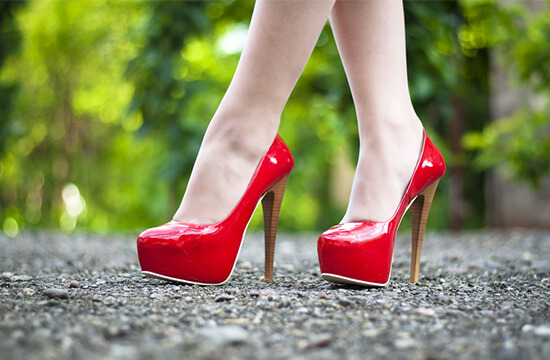 Have you ever noticed that runway models look like they are walking on an invisible tightrope?
Placing one foot in front of the other as you walk makes your steps more feminine. It also gives your hips a sexy sway!
The trick is not to overdo it. You should also avoid the temptation to look down at your feet to be sure they are lining up.
Instead, focus on keep your legs together. If you feel your thighs brushing together, your feet will naturally cross over just a little bit.
5. DON'T go too high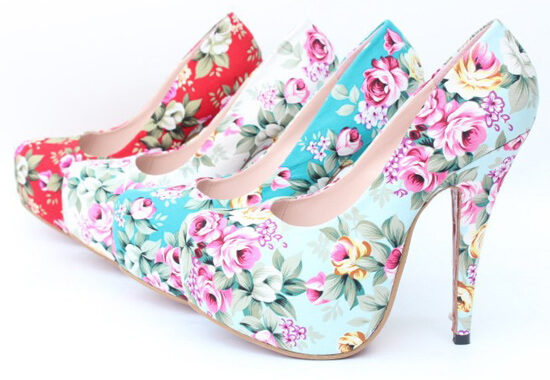 Not surprisingly, 5" stilettos are a lot harder to walk in than 3" pumps.
Start low and work your way up. A good place to begin is with a heel that is 2-3" tall. This will allow your ankles to develop the strength needed to support you.
Once you've mastered that, you can move onto the skyscraper stilettos you've been coveting.
6. DO relax your legs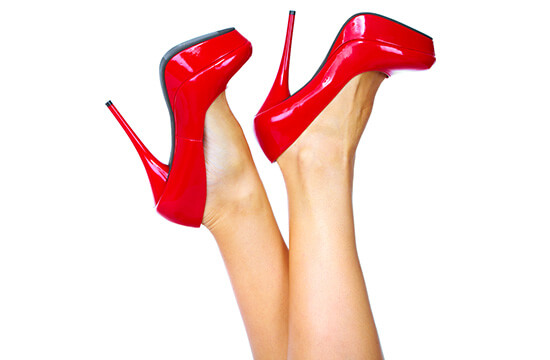 Another common mistake is to tense your legs and lock your knees when you walk in heels. This gives you a stiff, robotic look that is very unsexy.
Instead, keep the legs and hips relaxed. The knees should have a slight bend, which will help the hips sway.
7. DON'T forget to practice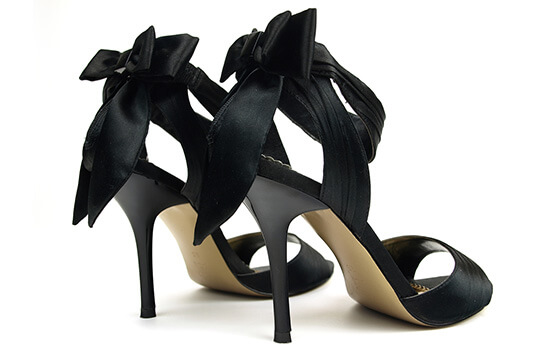 The time to test your heel walking skills isn't when you're out and about. Be sure to spend a lot of time wearing them around the house before you make your big debut.
As you practice, cover all of the real-world skills you'll need to master, including:
Walking
Turning around
Standing
Sitting down
Getting into and out of a car
Walking up and down stairs
Taking the next step
Finally, since walking in heels is one of those things you need to see to understand, here's a great video tutorial that demonstrates the points above:
Do you love wearing heels? If so, I'd love to see you in action! Please upload a photo of you wearing your favorite high heels below!
Love,Lucille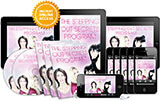 P.S. Ready to master ALL your feminine moves? This is one of the topics I cover in detail in The Stepping Out Secrets Program.
Click here to learn more or to sign up for a FREE preview!