We've all been in that situation where you are talking to someone, the conversation dies down, and you are both just sitting there as you try to think of a topic to talk about.
Definitely awkward. But hopefully these topics to talk about will help you avoid that situation in the future. You can commit some of them to memory and you'll always have something to talk about.
I've separated the topics into sections (topics to get the conversation started, topics to get to know someone, tech topics, personal history, and random topics).
Under each topic are a few sample questions to get you started and to help you think of other questions. But remember that these are just the beginning of the question you can ask. There are many more possible questions for each topic. Come up with your own questions based on their answers or from your own creativity.
First though, here are some general tips for a good conversation.
Topics to get the conversation started
These are your run of the mill, first meeting someone, topics to talk about. You'll find that most people will have at least some things to say about each of these topics.
Once you stumble upon something interesting or something they are interested in, keep talking about that for a while. Branch off from your initial topic and ask follow up questions about whatever they seem interested in. Usually people like talking about themselves, so it's usually good to focus on them and be a good listener with occasional prompting follow up questions.
1. Current situation
Usually the best way to start a conversation is to talk about your current situation. The questions you'll ask vary greatly on where you are and what you are doing.
So for example, if you are waiting for something you might ask how long they've been waiting. Or if you are at a show or an event you might ask if they've seen the performer or speaker before. If you are traveling somewhere you might ask where the other person is headed. If you are at place that is serving food, talk about the food. If there is music playing, talk about the music.
2. Job / Work
What do you do?
How long have you worked there?
Do you like it?
How are your coworkers?
What's the best / worst thing about being a (their job)?
3. Clothes
This one works best if you talk about what they are wearing. Maybe try complementing a piece of clothing they are wearing that you like and ask where they got it.
4. News
What do you think about (current news story)?
Did you hear about (news story)?
How much do you follow the news?
What do you think doesn't get enough news coverage?
What gets too much attention in the news?
How do you get your news?
5. Sports
Do you like (sport you like)?
What teams do you follow?
What was the last game you went to?
What do you think about (popular player / team that is doing well)?
Do you play any sports?
Who do you think will win the (major sports event)?
6. Where they are living
Avoid asking exactly where they live. You don't need to know their address. Just keep it to general areas.
What part of (city you are in) do you live in?
How do you like your neighborhood?
When did you move there?
What's the best thing about living in that part of town
7. Not too distant future
Just a heads up, this can sometimes make the person you are talking to think you want to make plans with / date them.
What are your plans for the weekend?
Where are you planning to go for your next vacation?
Anything exciting going on this week?
Personal history topics to talk about
These can be great "get to know you" topics to talk about, but they can also get very personal. So you might want to save most of these for when you know a person a little bit better.
33. Where they grew up
What was your hometown like?
Did you enjoy where you grew up?
How much did where you grew up shape you?
What were some of the best and worst things about where you grew up?
34. Things they were into
What games did you play as a child?
What kind of hobbies did you have when you were growing up?
What cartoons or shows did you watch when you were a kid?
What fads or interests were you really into when you were younger?
35. School
Image source: The Pigeon Gazette
What was your elementary / junior high / high school like?
Did you go to college? What did you major in?
Where did you go to college / high school?
What kind of kid were you when you were in high school?
36. Friends
Do you stay in touch with your old childhood friends?
What do you usually do when you hang out with your friends?
Do you prefer having a lot of friends or just a few close ones?
How long have you known your best friend?
How did you and your best friend meet?
37. Family
How many siblings do you have?
Do you live close to your family?
Do you still go to a lot of family gatherings?
What family traditions do you have?
38. Previous jobs
What kind of jobs have you worked at?
What's the best / worst / most interesting job you've had?
What's the longest you've worked at a job?
39. Where they have lived
Where's the best / worst place you've lived?
What was your college apartment / dorm like?
40. Accomplishments
What accomplishment are you most proud of?
What awards or trophies have you won?
What is the next big thing you want to accomplish?
41. Clubs
I'm going to go with clubs you join. But if the person you are talking to is into clubbing you can talk about clubs they like to go to.
What clubs have you been a part of?
Where there any clubs you joined but then immediately realized it wasn't what you expected?
If you were to start a club, what kind of club would it be?
Part1: The Conversation Formula
Basically, there are 3 major components of conversation: 1) asking questions, 2) disclosing information, and 3) changing topics. Do these 3 things right, and you'll be able to talk to people in all sorts of social settings.
Let's take a better look at each one of these 3 components and see how you can apply them effectively in conversation.
Step 1: Asking Questions
Questions are the best conversational tool you have to get the other person to share information and engage in the conversation. Thus, you get to know them and their subjective world.
Many books and articles on making small talk will give you lists of questions to use in conversation and encourage you to memorize them. I disagree with this approach entirely.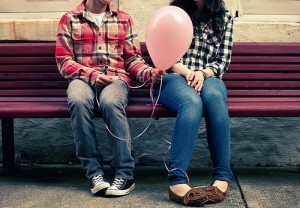 I believe questions work best when they are genuine, when they reflect an authentic curiosity you have. If you just ask about something because you think you should, but you don't really care about it, that will usually show.
When you're having a chat with someone, my advice is to always think about what you honestly want to know about the other person. Then ask questions based on this.
I, for instance, am very interested in people's careers. So I often ask people I just met "What do you do?" But if you don't really care about this stuff, by all means, don't ask about it. Employ your own questions.
Step 2: Sharing Information
A common mistake  that individuals who don't comprehend how to talk to people make is they ask lots of questions to get the other person to share information, but they don't share information themselves.
Thus, they end up bombarding their conversation partner with question after question, and the entire discussion feels more like an interrogatory.
A quality conversation combines receiving information with giving information. Even if the other person doesn't ask you a lot of questions, don't be afraid to disclose yourself and to share information.
For instance, if I'm on a train and the person next to me is reading a book, and I want to start a conversation with them, I might ask them "What are you reading?" After they tell me the name of the book, I might ask them "What's it about?"
But after they answer, I usually won't ask yet another question. Instead, I'll make a comment apropos what they said about the book, something simple and genuine, and then I'll tell them a bit about a book I've read recently and I enjoyed.
So I'll combine asking questions with sharing information. This is what makes a conversation work.
Step 3: Changing Topics
A 5-minute conversation can be on a single topic. But long conversations typically need to go through several topics. If you want to have long conversations, which tend to build the deepest connections with people, it's important to move it from one topic to another.
When you feel the topic you're discussing is drying out, don't let the conversation die. Move it to another topic.
My rule of thumb is to try and keep the topics related. For example, after I talked with a person about books for a few minutes, it makes sense to move the conversation to movies, because it's a related topic. And from one connect topic to another, I can take the conversation anywhere.
However, it is absolutely fine if you sometimes make big shifts in the conversation subject. For example, you move from books to "So, what do you do for a living?" That's also a normal part of conversation. Just don't do it every 30 seconds.
By asking questions, sharing information and changing topics, you effectively make a conversation happen. You get to know the other person, they get to know you, you cover a range of topics, and you connect with each other.
The truth is basic conversation isn't exactly rocket science.
However, I can tell you there are plenty of people who, even after they understand these principles thoroughly, still have a hard time talking to others. Add it's not a problem related to lack of knowledge, it's a problem related to conversation confidence.
Part 2: Building Conversation Confidence
You can have questions to ask, yet not ask them because you fret you'll come across as rude or impertinent. You can have things to say but not say them because you fear they're not interesting. And you can have topics you want to talk about but not do so because you worry you'll make a fool of yourself somehow.
You see, knowing how to talk to people and being able to talk to people are two very different things.
You can understand the rules and principles, but if you have fears like the ones I mentioned (which are usually unfounded), you'll hesitate, you won't say very much, you'll stumble over your words when you do, and your conversations will still be sloppy.
The only solution to this problem is to overcome your limiting beliefs and build conversation confidence. This transformation is what you should focus on above all.
Since this is a huge subject, I have created a special presentation in which I'm gonna teach you how to do this. Check it out here and learn the secrets of conversation confidence.
Then take the know-how gained from it and make use of it in your own life.
When you have positive beliefs about yourself and you're confident, you don't second-guess yourself, you instinctively know what to say, you are natural and you are willing to take risks in social interactions.
At the end of the day, this is what gives you the ability to talk to people effortlessly and build the relationships you want with others.
Image courtesy of Brandon Christopher Warren

So, when it's your turn to listen…
1. Do it with thought and care.
Listening, like speaking and writing, requires genuine interest and attention. If you don't concentrate on listening, you won't learn much, and you won't remember much of what you do learn. Most of us retain only 25 percent of what we hear—so if you can increase your retention and your comprehension, you can increase your effectiveness.
A sign on the wall of Lyndon Johnson's Senate office put it in a down-to-earth way: "When you're talking, you ain't learning."
2. Use your eyes.
If you listen only with your ears, you're missing out on much of the message. Good listeners keep their eyes open while listening. Look for feelings. The face is an eloquent communication medium—learn to read its messages. While the speaker is delivering a verbal message, the face can be saying, "I'm serious," "Just kidding," "It pains me to be telling you this," or "This gives me great pleasure."
3. Observe these nonverbal signals when listening to people:
Rubbing one eye. When you hear "I guess you're right," and the speaker is rubbing one eye, guess again. Rubbing one eye often is a signal that the speaker is having trouble inwardly accepting something.
Tapping feet. When a statement is accompanied by foot-tapping, it usually indicates a lack of confidence in what is being said.
Rubbing fingers. When you see the thumb and forefinger rubbing together, it often means that the speaker is holding something back.
Staring and blinking. When you see the other person staring at the ceiling and blinking rapidly, the topic at hand is under consideration.
Crooked smiles. Most genuine smiles are symmetrical. And most facial expressions are fleeting. If a smile is noticeably crooked, you're probably looking at a fake one.
Eyes that avoid contact. Poor eye contact can be a sign of low self-esteem, but it can also indicate that the speaker is not being truthful.
It would be unwise to make a decision based solely on these visible signals. But they can give you valuable tips on the kind of questions to ask and the kind of answers to be alert for.
4. Make things easy.
People who are poor listeners will find few who are willing to come to them with useful information. Good listeners make it easy on those to whom they want to listen. They make it clear that they're interested in what the other person has to say.
Related: 8 Ways to Master the Art of Communication
Editor's note: This post was originally published in May 2015 and has been updated for freshness, accuracy and comprehensiveness.
Related
How to talk to people system #2: Make a Story Toolbox
I'm a firm believer in the idea that telling a story is the best way to engage someone. It doesn't matter if you're with friends or if you're trying to sell a product. A good story can make a world of difference when it comes to building a good first impression (notice the beginning of this very post…).
That's why you always want a large well of great stories to draw on.
You can create your Story Toolbox using any tool you prefer, such as:
Google Docs (what I use)
Microsoft Word
Microsoft Excel
Evernote
A physical notepad
It doesn't matter what you record them with as long as you ARE recording them. These stories could be funny, entertaining, or serious — and you might actually want to organize them as such.
Action step: Create your Story Toolbox 
Designate a place to put your stories, and start by adding five of them.
If you can't think of five good stories, think back to the last time you hung out with your friends or family.
What did you talk about?
What made everyone laugh?
Every family has an embarrassing/hilarious story. What is it for your family?
Hang out with your friends or family in the next few days, and write down the things you naturally talk about. This will help seed your Story Toolbox for the first time.
Stop Trying To Impress
Yes, we all want to get respect but try too hard and you can come off as a jerk.
Trying to sound smart makes you look stupid. Studies show name-dropping doesn't work.
Research from Harvard shows people would rather work with a lovable fool than a competent jerk — even if they won't admit it:
In Click: The Magic of Instant Connections Ori Brafman and Rom Brafman explore how people connect and give some solid insights. What struck me most was their emphasis on vulnerability.
Via Click: The Magic of Instant Connections:
When you both make yourselves vulnerable from the outset and are candid in revealing who you are and how you think and feel, you create an environment that fosters the kind of openness that can lead to an instant connection — a click.
(For more on how to win every argument, click here.)
So you're not trying to impress people. What should you do?
Listen — And Make Sure They Know You're Listening
The difference is you want to engage in "active listening." Just keeping quiet and nodding isn't enough.
FBI hostage negotiators use a number of techniques to show kidnappers they are really paying attention:
Mirroring: Repeat the last 1-3 words the person just said as a question. (Yes, it's that simple.)
Paraphrasing: Repeat what they just said in your own words.
Labeling: Put a name on what they say they're feeling. "Sounds like you're feeling pressured."
A little game I like to play is "Can I summarize what the person just said to their satisfaction?" If you repeat back the gist of what they communicated and they respond, "Exactly" you're doing great.
(To learn FBI hostage negotiation techniques, click here.)
Of course, you do need to chime in here and there. But when?
Arouse Emotion
Many people make the mistake of thinking conversation is just information exchange. That's missing the most important part. Think emotion.
Professor Stephen Ceci taught his class the way he had for the past 20 years, replicating nearly everything imaginable — except he started speaking with more enthusiasm. What happened?
His student ratings went up — in every single category. He was seen as more knowledgeable, more tolerant, more accessible, more organized. Students said they learned more. They felt the grading was fairer. They even said the textbook was better.
Via The Tell: The Little Clues That Reveal Big Truths about Who We Are:
(For more on how to be funny, click here.)
Time to get to the scary stuff. How do you avoid awkward silences?
The Conversation Must Progress
Sometime conversations fizzle and it's reaaaaaaally awkward. Why does this happen? What can we do about it?
Conversations have a natural progression, much like a relationship.
There's a hierarchy of vulnerability in the types of communication we have, each one being more open and more likely to lead to a solid connection:
Phatic: These statements have no emotional content: "How are you?"
Factual: These share information, maybe personal information, but no strong opinions or emotions are involved: "I live in New York."
Evaluative: These statements show opinions, but they're not core beliefs: "That movie was really funny."
Gut-level: Here's where it heats up. The first three are thought-oriented. Gut-level communication is emotionally based. It's personal, says something deeper about who you are and is focused on feelings: "I'm sad that you're not here."
Peak: The most emotionally vulnerable level. Peak statements share your innermost feelings. "…feelings that are deeply revealing and carry the most risk in terms how the other person will respond." These statements are rare, even with people we are very close to: "I guess at heart I'm terrified I'm going to lose you."
The authors of Click spell it out clearly: "We can help to create magical connections simply by elevating the language we use from the phatic to the peak level."
(For FBI methods that can help you negotiate lower bills, click here.)
There's one more moment that can be awkward: how do you end a conversation nicely and politely?
Key #1: Good small talk is happy
The main reason we human folk seek to connect with one another is that it scratches a social itch. Our social needs are just like hunger and thirst—we eat, drink, and talk to people because there's a gap between our actual state (hungry/thirsty/lonely) and our ideal state (satiated/quenched/connected). Your brain is saying, "Dude, mind helping me out a little? I'm not where I want to be."
The whole idea here is to feel better after than we did before. You ever talk to people who are in a super sour mood? It's kind of contagious, isn't it? Unless you happen to be friends with people who can make crankiness charming (such as professional comedians and/or giant puppies woken up from deep slumber), it's usually a bit of a bummer. Let's not be bummers! Let's be those other kind of people, the ones who leave our conversational partners in good moods after they talk to us.
Engaging in happy small talk isn't just good for the people we talk to, by the way—it helps us as well. "Fake it 'til you make it" is more than just a catchy rhyme. The idea that acting a certain way encourages us to be that way has been around since Aristotle's time. Take a look at his quote (from over 2,300 years ago!):
"Men acquire a particular quality by constantly acting a particular way. We become just by performing just actions, temperate by performing temperate actions, brave by performing brave actions."
Turns out the man knew what he was talking about. A team led by Fritz Strack showed in 1988 showed that simply holding a pen in your mouth in a way that simulates the muscle movements of smiling makes cartoons seem funnier than when you hold it between your lips like a straw; other studies have shown that merely crossing your arms can make you more persistent!
So the next time you're feeling surly and looking for a change, challenge yourself to talk to someone in a more upbeat way and see if that helps shake it off.
I'm not suggesting you bop around like sunshine and fairy dust, but isn't it powerful to realize that by simply chatting with another person in a positive way, you can walk away from the conversation with both you and them feeling better off?
(Feel free to give a little mental fist bump to Aristotle when you see how well this works.)
Key #2: Good small talk is thoughtful
Good small talk adapts in real-time, thoughtfully and attentively applying to whatever is happening in the moment.
This may sound overwhelming at first, especially if you like to plan things to say out in advance. The trick is to take a step back and pick one thing, any thing, on which to focus your attention.
There's a finite list of what this thing will be:
Whether it's sunny, rainy, or snowy, that's weather.
Whether it's a street parade, an art exhibit, or a hot tub limousine driving by, that's scenery.
Whether it's someone with crazy shoes, a guy doing back handsprings, or a woman swinging from a chandelier, that's people.
Whether it's a cute baby, a fluffy puppy, or a cool book, that's belongings.
See how all of a sudden you can imagine having one or two prepared responses that can still perfectly apply to even the most novel of situations?
Now, this may only get you as far as your first or second line within a conversation, after which you may need to start coming up with stuff in the moment. But the same logic of "step back/pick one thing" applies here too, and will help you keep from getting overwhelmed or panicking about what to say.
Here's an example:
You: "I think I literally saw a cat and a dog raining down from the sky today."
Them: "Ha! I know, right? I thought it was supposed to be spring."
You: "It must be really tough to be a weatherman. You're either stating the obvious or you're a liar."
Them: "My cousin is a weatherman."
Curveball! You haven't prepared anything about weatherman cousins! But this is interesting and novel enough to justify a conversational tangent all its own (and could fall under the category of jobs, if you wanted to add it to your earlier list). Try a simple question.
You: "Oh, interesting. How'd he or she get into that?"
Before you know it, you're having a unique conversation, not banal "small talk". You're also learning things about your conversational partner (and they about you), which will help you build from one-off conversations with strangers to consistent friendships and relationships with people.
Challenge yourself to identify these "one things" (weather, books, back handsprings) as you're out interacting with people. Use the comfort of a prepared line to open with if you like, but with the goal of finding something interesting that's happening in that moment to comment on. Your conversations will instantly be more thoughtful, and the people you're talking to will feel it, too.
Key #3: Good small talk is quirky
My cousin Kim met my fiancé for the first time a few months ago. As soon as we all sat down, she said to him, "Tell me every single thing about yourself, starting from birth, and ending with right now."
I thought it was just about the greatest thing I've ever heard.
If my friend Jess is at someone's house for the first time, she'll say, "If I were the bathroom, where would I be?"
She gets the answer– and a chuckle.
My friend David struck up a conversation with a cute girl in Jiffy Lube by asking her if she thought the guy in the waiting room looked like a beagle.
He called me to thank me for introducing him to his girlfriend.
These examples all have in common the theme of turning awkwardness into awesomeness. They're about being confident, not being smooth. Sometimes dialing up the awkward dial can be just what everyone needs to loosen up a little, like when my friend Mike starts his presentations at work by saying, "If I seem incredibly nervous, it's because I am indeed incredibly nervous." It's a bold strategy, to be sure, but it can be incredibly refreshing.
There's something undeniably fun about someone who says, "I'm hugely overcaffeinated right now, so I may pass out at some point. How was your weekend?"
In short, don't feel pressure to rigidly adhere to some abstract notion of what small talk should be, losing all of your own delightful personality in the process. You're a member of the Rebellion, after all!
You challenge conventional wisdom and embrace the weird every day– let small talk be no exception.
Key #4: Good small talk is imprecise
Remembering the little things? Sweet. Remembering every little thing? Creepy.
I happen to be in possession of a frighteningly good memory; I remember specific conversations (as well as where they took place, and what we were wearing) with people who couldn't pick me out of a lineup. I'm absolutely the person who goes up to people and says, "You're a chiropractor? We sat next to each other on a plane from L.A. to San Francisco about a year ago, right?" Yes, right… but it didn't matter. The dude was thoroughly creeped out, and I couldn't blame him!
I've had to learn to hold back a little (okay, a lot) and not spew forth with every single thing I remember about my last conversation with someone the next time I see them.
Instead of saying: 
"Hey, how was that conference you went to in Phoenix?" go with, "You were going out of town when I saw you last, right?

"Is your upper left molar feeling any better?" go with, "Hey, how's it going?"
Like a good hairdo or pocket square, it sometimes takes a bit of effort in conversation to make it seem effortless, but it's far preferable to freaking people out. Take your time. With each conversation, you're watering a healthy plant, not dousing a fire. 
In fact, leaving a bit unsaid is probably the best way to ensure future conversations, and give you something to talk about next time! Besides, when you're imprecise, you allow the other person to narrow in on a topic that they are comfortable with, rather than forcing them to talk about their upper left molar!