Updated October 30, 2018
Are you wondering how to start a blog? Or maybe you have questions about it? I'm glad you're here! In this post, I'll show you exactly how to create your own blog, no technical experience required. (It's easier and faster than you think.) Plus, I'll answer some frequently asked questions along the way. This is the site I wish I had when I started blogging 14 years ago!
I created my first blog in 2004 with zero computer experience. It took me forever because I had to google my way through. This how-to guide contains what I've learned, and is for those who want step-by-step instructions in an easy and simple format. 
The 6 steps to start a blog
Decide what to blog about.
Choose a blogging platform.
Find a host.
Pick a domain name.
Get started with WordPress.
Design & use your blog!
Don't worry, I'll walk you right through. Follow along and your new blog will be up and running in less than 30 minutes.
Want to skip the introduction? Click here to jump to Step 1.
Why start a blog?
There are many reasons to consider starting a blog. Here are a few popular ones:
Make money while working from home. I make a full-time income blogging. Many others do the same. Making money as a blogger is hard work, but it's low risk, low overhead and low barrier to entry.
Become a published author. It's no secret, these days publishers rarely work with authors who don't have an online presence. The reason is simple: it's a lot easier to sell books to people who already know you. A blog is one of the easiest and most effective places to start.
Get more exposure for your existing business or organization. A blog gives anyone, from individuals to large companies, the ability to reach a large number of people at very little cost.
Just write. If you want to write, share your story, encourage others and build a community, a blog is a great place to do that.
Do you see yourself in any of those? Can you see how you would benefit from a blog? Keep reading!
If you use the method I outline below, it works out to $3 to $10 a month. I blogged for years on this budget. As my blog and income grew, I eventually started paying for more premium tools and services, but they are not required to start.
Yes, but…
After doing this a long time, here's my advice: a free blog is fine if it's a hobby, but if you want to make money from your blog I don't recommend starting a free blog.
Why? A few reasons:
Some free services limit monetization (i.e. making money) unless you "upgrade" to a higher level. You'll have to pay for that upgrade of course, so it defeats the purpose of having a free blog in the first place.
Companies don't offer free blogs out of the goodness of their hearts. They still want to make money somehow. If you're only using their free service, they're not making money from you. Therefore, they don't have a lot of incentive to keep you happy. Sometimes this means you'll have little to no support. Other times it means you'll be badgered with offers for their paid-for products.
Most free services have only basic features. This might not be a problem at first, but as you grow, you will almost certainly feel the pinch. Expandability and flexibility are key, both of which are limited with free blogging services.
If you ever want to switch to a better service (very common among those who start a free blog), it's a hassle and can be costly. Doing it yourself takes a lot of time and know-how. Hiring someone to do it correctly costs hundreds of dollars.
You might not be able to do what your favorite bloggers are doing. This happens to new bloggers all the time. They start a blog for free. Soon they notice cool features on other blogs which they want too. The problem is, it's not possible on their free service.
Accountability. In general, we value things we pay for. Blogging is hard work. One way to keep yourself accountable is to pay just a little bit for it.
If those 6 common pitfalls don't convince you, or a free blog is truly your only choice, I would go with Blogger.
Here are my easy-to-follow steps to start a self-hosted WordPress blog, no technical experience required.
Step 1: Decide what to blog about
If you're part of a business, company or organization, your blog should be related to the product(s) or service(s) you provide, or the cause you promote.
If you're an individual, you have more flexibility when choosing a topic. I talked about it here, but the main things to remember are:
Blog about something you enjoy. If you aren't excited about your topic, writing about it will be drudgery. (And who wants that?) Also, readers won't be enthusiastic if you aren't.
Blog about something with plenty of room for discussion. A blog requires a lot of content to get going and remain interesting. You'll be at this a long time so make sure you have plenty to talk about.
Choose a niche in which you can establish yourself as an authority. You probably won't be the first person to blog about the topic you choose. Don't fret about this, just come up with a unique angle. Do you have a reasonable chance of making your blog better than others talking about the same thing?
The goal for any blog is to become the go-to resource in its topic or niche.
Start anyway! A common beginner mistake is thinking you have to be sure of a topic to start. If you're like most of us, you'll either switch topics or settle into something as you go.
Step 2: Choose a blogging platform
If you want to blog, you need a blogging platform. A blogging platform gives you the necessary tools to get your words in front of your readers.
There are many blogging platforms to choose from. WordPress, Blogger, Squarespace, Wix and Weebly are a few.
All have pros and cons, but WordPress is by far the most popular (source), and for good reason. It's flexible, functional and has a large community of users who share tools and ideas.
I use and recommend WordPress (but not through WordPress.com). Confusing? Let me explain…
If you choose WordPress, you have two options: hosted or self-hosted.
Hosted WordPress blogs, sometimes called WordPress.com blogs, are free but limit your income potential.
Self-hosted WordPress blogs, sometimes called WordPress.org blogs, cost a little money but give you much more control, and do not limit your income potential.
This guide will teach you how to start a self-hosted WordPress blog, the platform preferred by me, as well as beginner and veteran bloggers alike.
Note: Even though a self-hosted WordPress blog is sometimes referred to as a "WordPress.org" blog, you are not limited to a .org at the end of your name. You can still use .com, just like I do for AmyLynnAndrews.com.
Alright, let's get set up!
Why you should create a blog and join the blogging community
So below, I'm going to outline exactly what you need to do to get started and set up your own personal blog. Before we dive in though, I really want to talk about WHY you should build a blog.
Note: If you already have a solid idea of the whys, then skip this and go right ahead with the guide.
Blogging has quickly become one of the most popular ways of communicating and spreading information and news. There are literally millions of blogs online (don't worry, you can make yours stand out and get noticed!).
It's a great way to express yourself and also a fantastic way to share information with others.
You become a better person and a better writer.
The best reason? You can make money doing it!
I bet you already knew all of that, but it's nice to be reminded.
One very last thing before we get started:
Creating your own blog can take a little while, probably up to 30 minutes. So grab yourself a coffee or juice (whatever you fancy) and let's get stuck in. If you need any help during the set-up process, get in touch with me here and I'll help as best I can and answer any questions you might have).
Disclosure: This guide to starting your own blog contains some affiliate links. If you purchase a service through one of these links I may earn a small commission, this is at no extra cost to you.
Do you want to learn how to start a blog?
Starting a blog is not complicated at all, and we're here to assure you that setting up your own blog is not as daunting as many people think.
In fact, by following the step-by-step instructions in this guide you will learn how to create a blog in less than no time (no technical skills needed).
The 7 easy steps to start a blog:
Step #1: Select a perfect niche
Step #2: Choose a blogging platform
Step #3: Pick a domain name
Step #4: Get a web hosting account
Step #5: Install blogging software and set up a blog
Step #6: Find the right theme (blog design)
Step #7: Write blog content
Click here to skip the introduction and common questions section
How to Start a Blog in 6 Steps
Learn how to create a blog in about 20 minutes following these steps:
Pick a blog name. Choose something descriptive.
Get your blog online. Register your blog and get hosting.
Customize your blog. Choose a free template and tweak it.
Write & publish your first post. The fun part!
Promote your blog. Get more people to read your blog.
Make money blogging. Choose from several options to monetize your blog.
Let's start your blog!
Step 1: Pick a blog name
The first step to finding a good blog name is choosing your topic.
If you're not sure what to blog about, there are a few ways to find a good blog topic:
Hobbies & passions. Hobbies or other interests you are passionate about are a great place to start. Cooking, travel, fashion, sports, and cars are all classic examples. But even blogs about more obscure hobbies can be successful, since the your audience is literally anyone in the world with the internet.
Life experiences. Everyone has lessons they have learned through life experience. Sharing this knowledge can be incredibly helpful to others in similar situations. For example, I recently helped a woman start her blog about being a fireman's wife. She has a lot of experience and knowledge to share with others about this topic, and it has helped her connect with others in similar situations.Think about the things you have experienced in life. This could be related to your family (example: a blog about being a stay at home mom), work (a blog about experiences dealing with clients), or other life experiences (a blog about dealing with a troubling time such as a disease or divorce, or about a happy time such as preparing for a wedding or a birth of a child).
A personal blog. A personal blog is a blog all about you. This will include a variety of topics, from things you do on a daily basis, to random thoughts and musings. This is a great way to share you thoughts with the world without having to stick to just one topic.
Once you have a topic it's time to choose your blog name.
A good blog name should be descriptive so that potential readers can instantly tell what your blog is about just from the name.
If you are blogging about one specific topic then you will definitely want to include that in some way in your blog name. Try not to get hung-up on just one word though. For example, a cooking blog doesn't necessarily have to have the word "cooking" in it. The words "food", "recipes", and "meals" would also let people know that your blog is about cooking.
If you are planning to create a personal blog where you discuss a variety of topics then I recommend using your name, or some variation of it, since your blog is all about you. For example, I own the blog scottchow.com. You can also add your middle name or middle initial if you find your name is already taken. Or you could use a variation like "Scott Chow Blog" or "Blogging with Scott".
Once you have some blog name ideas you will need to choose a domain extension.A .com domain extension is the most preferred, but .net or .org work as well. It is also important to note that for the purposes of a blog domain you cannot have any spaces between words. So "Blogging with Scott" becomes bloggingwithscott.com
Now that you've got your name and have picked an extension it's time to make sure that no one else has already registered the same name:
                  See if your blog name is available
Note: You cannot use any spaces or punctuation other than dashes in a domain name.
If you find that the name you wanted is already taken there are a few things you can do:
Try a different domain extension. If the .com version is already registered you may still be able to get the .net or .org version of your blog name.
Add small words. Words like "a", "my", or "the". For example, this site is called TheBlogStarter.com instead of BlogStarter.com.
Add dashes between words. For example, scott-chow.com
Step 2: Get your blog online
Now that you've got a name picked out it's time to get your blog online. This might sound hard or technical, but the steps below will walk you right through and make the process easy.
To get your blog up and running you need two things: blog hosting and blogging software. The good news is that these typically come packaged together.
A blog host is a company that stores all of the files for your blog and delivers them to the user when they type in your blog name. You must have a blog host in order to have a blog.
You also need to have the software to build your blog. In this guide I will be showing you how to build a blog using the WordPress blogging software, because it is the most popular, customizable, and easiest to use.
The blog host I recommend, and the one I show you how to use in this guide, is BlueHost. I personally use BlueHost and I recommend them for all new bloggers because:
They will register your blog name for you for free, making sure no one else can take it.
They offer a free, simple installation of the WordPress blogging software (which I show you how to use in this guide).
They have been recommended by WordPress since 2005 and currently host over 2 million blogs and websites.
They have helpful 24/7 customer service via phone or web chat.
They have a money-back guarantee if you are unsatisfied for any reason.
Use any BlueHost link on this site to make sure you get the special discount price of $2.75 per month. BlueHost compensates me when you purchase through my link, so my services are free of charge to you! In fact, if you have any trouble at all setting up a blog with this tutorial, just contact me and I will do it for you.
1. Click here for the special $2.75 per month rate on BlueHost and then click "get started now".
2. Select your plan. I recommend that new bloggers get the basic plan. Click "Select" to choose your plan.
3. Type in your domain name in the left box and then click "next" to start the registration process.
If you already own a domain name and want to use it for your blog, type your existing domain in the right box and then click "next". Only use the right box if you have previously paid to register a domain!
4. Fill out your billing details on the registration page.
5. You will also need to choose your hosting package and options.
The 36 month package gets you the lowest monthly rate, while the 12 month package has a lower up-front cost. Remember, you can cancel anytime.
I uncheck the boxes next to the other products when I sign-up. You can always get these products later if you decide you need them.
6. You will then need to create a password for your account. Once you do that you can choose a basic design template for your blog (you can easily change this later, as you will see).
Now your blog software (WordPress) will be installed. Once the install is complete click "Start Building" to be logged-in to your blog.
You should also receive an email with your blog log-in details. (NOTE: The login details for your blog will be different than for your BlueHost account.)
Having trouble installing your blog? Get help here.
1. Pick a blogging platform.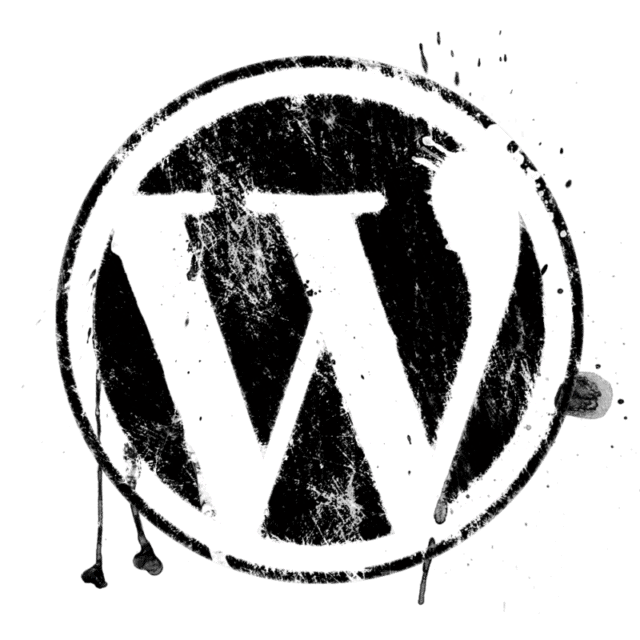 When I say "platform," I mean the software you'll use to run your blog. You've got lots of options: WordPress, Wix, Weebly, and Squarespace to name just a few.
You can read a detailed review of the 10 most popular platforms here — but let me save you some time:
WordPress is your best option if you want to start a blog on a platform that…
Is beginner-friendly
Makes blogging as easy as writing an email
Allows you to have your own ".com"
Has no monthly fees (you only need a host and a domain name)
Comes with 5,000+ themes to suit your style, and
Gives you the power to make money from your blog one day,
There's a reason why WordPress.org powers over 91% of all the blogs on the web, including 62% of the top 100 company blogs.
But please don't rush out and sign up just yet!  I'll be showing you how to install WordPress in just one click in Step 4 – and how to configure it all — but there are a few quick things we need to do first.
Couldn't I just start a blog for free on a site like Blogger?
Yes, you can create your blog for free on sites like Blogger. I don't recommend it, because there are some pretty serious drawbacks you should know about:
Your site will be hard to find.Want a nice site address like "Yourblog.com"? Too bad – with a free site, you'll be stuck with something like "yourblogname.blogger.com" – therefore fewer people will find your content.
You won't control the content.Imagine losing years of work when your blog is taken offline because you broke a rule without knowing it. Sounds far-fetched? It happens all the time.
You can't customize your site the way you want to.No free plugins to add functionality like calendars or online shops. Limited themes, your site will look like everyone else's. Boooooring.
You'll find it expensive to switch.When you decide you want more control, switching from a free platform to something like WordPress can take hours of manual work and formatting.
Someone else will profit from YOUR hard work.This is the worst one: free platforms reserve the right to put ads all over your content. Imagine seeing a huge, ugly pop-up for a product you don't even support on your blog– and not making a penny off of it! Unfair, right?
You're better off creating a WordPress blog that can grow with you.
Unsure how much it costs to start a blog? Less than you think!
With a self-hosted WordPress blog, you'll pay less than $10 per month, get a design that's all your own, AND have your own ".com" to boot. Not bad for the added control and flexibility!
What elements make up an effective personal WordPress blog
If you're the kind of person who likes to write, having your own blog can be a great outlet. You can create content about whatever you want, whenever you want, and share your thoughts with your friends, network, and complete strangers. If you're feeling entrepreneurial, you can even use your personal blog to network in your field by writing about the latest developments and your own insights.
Once you start a personal blog, you will be able to include whatever features and information you think are necessary. However, there are a few elements all the best personal blogs have in common, such as:
A focus on blog posts. Unlike static WordPress websites, you want your blog posts to take center stage.
Some personal information about yourself, to personalize your content and help your audience make a connection.
Links to your social media profiles and general contact information, for visitors who want to follow you or get in touch.
A carefully chosen blog post format, to make each entry highly readable and engaging.
Fortunately, all four of these elements are straightforward and easy to achieve. That means you probably don't need to use a fancy premium theme or seek out complex features. Instead, you can opt for a free alternative that's better for your budget.
Time to write your first post
Once you've chosen your free WordPress theme and have it installed and activated, all that's left is to start writing your first blog post. To do that, look for the Posts → Add New option in your dashboard. This will bring you to the WordPress editor: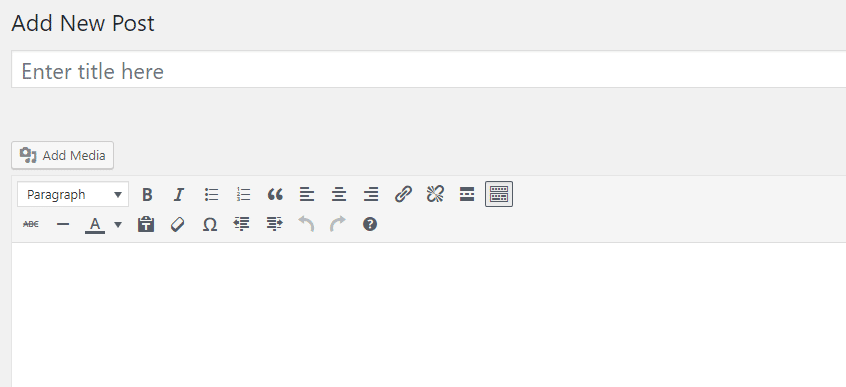 Here, you can set a title for your post, write about whatever you want, and insert images and other media. When you're done, you can save your work as a draft or publish it right away – it's all up to you now!
Wrapping up
In the end, instead of being just a reader of other people's opinions and stories, you can create your own content and share it with the world. All your discoveries, all your thoughts, your daily stories … all can lead to something great. And apart from inserting yourself in nice communities of people who share the same hobbies and interests as you, a personal blog can also lead to improved professional opportunities.
So, how do you start a personal blog? Here's a recap:
Pick a platform between WordPress.org and WordPress.com. We recommend the first one because you will have full control over your site.
Choose the right WordPress hosting. For a personal blog, you don't need the biggest fish out here. Cheap WordPress hosting is fine.
Choose a beautiful theme. There's a handful of nice free WordPress blogging themes that you can choose from. Install, try, customize. You can play with their design so you can see which one matches your site the most.
Go ahead and install efficient and free-of-charge tools and plugins that will make your blogging easier and more fun.
Write your first blog post
Think about the range of topics you would like to tackle. If you don't know yet and just want to write random stuff, that's also a start. A blog is a way to express yourself.
Try to create a personal calendar or a notebook in which to set deadlines on writing. You don't have to post daily, once a week is enough. The key is consistency.
* This post contains affiliate links, which means that if you click on one of the product links and then purchase the product, we'll receive a small fee. No worries though, you'll still pay the standard amount so there's no cost on your part.
How to Start A Blog in 2018
Want to start a blog in 2018? Well, you're in the right spot.
I get this question all the time so I decided to take everything I know about starting a blog and create a definitive resource to reference at any time.
Why Listen To Me?
Great question! Here's a few things that I've done in the last years because of blogging:
I've built multiple blogs (beyond just the Impossible X network of sites) that get over 2 million visitors / year.
I have several other blogs that generate traffic ranging from 10,000 to 900,000 visits/month.
I also run an online marketing agency that has built and optimized sites for dozens and dozens of clients and worked with startups that have raised over $30 Million Dollars.
I've built blogs on topics ranging from fitness, paleo, doing the impossible, recipes, rooftop bars, meal plans and even blogs about blogging.
I'm a regular writer on Virgin.com, MindBodyGreen, Huffington Post, LifeHack and other top productivity and business blogs.
I quit my job to run my blog full time and travel the world trying to push my limits. All because I decided to publish a blog post.
I've done quite a few things, but most importantly, I know how hard it is to start a blog in the first place.
See when I was first starting out, I was in my parents basement and I wanted tried to teach myself how to start a blog from scratch.
There was only one problem: I knew absolutely nothing.
I started over about 5 times and accidentally deleted my entire website at least 3 times simply because I had no idea what I was doing. Needless to say, I used up a lot of time and cuss words trying to figure out how to start a blog on my own.
So if you want one reason to listen to me, it's this: I know what it's like and I can help you avoid a lot of time consuming and expensive mistakes I made.
However, over the past 7 years online, I've actually learned quite a bit about how to start a blog. I no longer randomly delete databases (hooray!) and I've even made some money off of the blogs I have started. In fact, over time, I've slowly started to figure out what I'm doing and I've actually created a systemized checklist to use to save me time every time I create a new blog.
After getting lots of requests on how exactly I go about starting a blog, I took my checklist, polished it up, and decided to share this definitive guide with a wider audience. So, if you're looking to learn how to start a blog from scratch – here's your step-by-step guide. Lets get started.
Start An Email List
If you're learning how to start a blog, you need to get an email list.
Other than simply starting to blog, this is the most important thing you must do.
You need to create an email list. Now. Like seriously now. Click this link, start a trial for $1 & go do it.
This will cost you if you don't do it.
I know, because I'm the idiot who didn't do this the first time he tried to start a blog. Look:
The first blog I ever set up, I neglected to set up an email capture for the first 9 months. 0 subscribers for 9 months. Oops. BAD
The second blog I made, I didn't have an incentive offer for my email and got ~200 subscribers in 6 months. SLIGHTLY LESS BAD, BUT STILL TERRIBLE.
The third blog I created, I finally learned my lesson, set my email list up from the get-go and got 1,000 subscribers in a month. GOOD!
Get the picture? MAKE AN EMAIL LIST. It's that important.
So how do you actually go about making an email list? Well, which email provider should you use? There's lots of options – Mailchimp, Aweber, Infusionsoft and a whole lot more, but if you're a blogger, you should be using ConvertKit.
ConvertKit
ConvertKit is the David in the midst of a ton of Goliath email service providers. While they're smaller than a lot of other guys out there – they're growing quick and they're killing it.
My top 5 reasons why I love ConvertKit
Super fast development time. They don't always have the feature I need, but I've sent in requests and had them BUILD THAT FEATURE by the end of the week.
Automatic resend to un-opens. This is one of those features that I asked about and they built right away. Not only can this boost opens 10%, but it can make you more money. As far as I know, these are the only guys that do that.
Automation Triggers. Infusionsoft promised to do this, but in reality, they're super complicated with their workflow and make it way to complicated to practically do. ConvertKit offers this feature, but with way less confusion.
Simple. Clean. Fast. ConvertKit has the benefit of growing from the ground up and building the site to be exactly what they want it to be – no decade-old legacy systems in the way. As a result, the interface is super clean, super simple and super fast.
Great Customer Service. Their customer service department is on top of things. They're super friendly and they actually tell the developers about your concerns & requests!
Get Started Building Your List with ConvertKit today.
If you want more about email providers, check out my email provider comparison here. I've used them all & this article is a doozy.
Bonus Blog Tip (The Best One You'll Ever Get)
No matter what – whether this is the first time you're learning how to start a blog or the 20th one in the making, make sure you have fun with it all. Life's too short to take things too seriously. Have fun out there & start blogging!
Free Blogging Alternatives: WordPress | Blogspot | Tumblr
Your 5-minute guide for how to create a blog in 2018
You're going to learn a lot more about all of these topics in this guide. But before I dig into the nitty-gritty details, I want to give you a bird's eye view of the actual technical steps that you'll need to take to launch a blog.
In addition to the creative aspect of choosing what to blog about, here are the steps you'll need to take to get online in just about 20-30 minutes:
Register a domain name – This is your blog's permanent address on the Internet.
Purchase website hosting – This is the engine that actually powers your blog.
Install WordPress – This is the best platform for creating a blog.
Set up your blog and start writing – This is the fun part!
I'm going to start at the beginning – choosing a blog topic. But if you're already 100% sure what you want to write about, click here to jump straight to the technical part  of how to start a blog.
Step 2: Pick a blog platform – I recommend WordPress
If you want to create a blog, there's only one platform I recommend nowadays:
Self-hosted WordPress.
Not only does WordPress power this very blog you're reading, but it also powers 29% of all the websites on the Internet. Yup! More than one-fourth of every single website that you use is powered by WordPress.
So whether you've heard of WordPress or not, I can pretty much guarantee that you've used a website powered by WordPress at some point in your life.
Why is WordPress the best platform to create a blog?
If you weren't dazzled by WordPress' impressive market share, here are some actual concrete reasons why WordPress is the best platform to start your blog:
It's easy to use – WordPress is simple enough to use that even non-technical people can publish blog posts.
It has a huge community – WordPress is so popular that it's easy to find help if you ever run into issues.
It's easy to add functionality – Because of things called "themes" and "plugins", it's super easy to change how your blog looks and functions without needing any special technical knowledge (more on these later!)
You shouldn't use WordPress.com, though
Here's the confusing part about WordPress:
There are actually two different platforms named "WordPress":
org – This is what I recommend. It's a non-profit, open-source piece of software that's developed by a huge community.
com – This is a for-profit service that's built on the open-source WordPress.org software.
WordPress.com lets you create a basic blog for free. But:
You don't have full control of your website, which means you never really 100% own your blog.
It's difficult to customize your website because you can't access WordPress plugins or themes unless you pay for an expensive business plan.
com puts some restrictions on how you can monetize your site.
With WordPress.org, you install the free WordPress software on your own web host, which means you're 100% in control of your website. It's a little more involved to get started with, but the payoff is definitely worth the extra effort.
In addition to owning everything, you can also make whatever tweaks you want and monetize it however you'd like.
Here's the bottom line: If you're serious about your blog, using self-hosted WordPress.org is a better option than using WordPress.com, even with WordPress.com's offer of a "free" (but limited) blog.
Step 3: Register a domain name
Now that we've covered how to choose a topic and blogging platform, it's time to start digging into the technical details of how to create a blog, starting with:
Your domain name.
Your domain name serves two core purposes:
It's your blog's permanent address on the Internet. Once you get everything set up, anyone will be able to type your domain name into their browser's address bar and access your site from anywhere in the world.
It's your blog's brand. Usually, your domain name will be the same as your blog's name, so choosing a domain name is a pretty important branding decision.
What makes for a good domain name?
A lot of this is personal choice and branding. For example, two of the most popular websites, Google and Facebook, have pretty unique names that would be hard to generate from some "formula".
As those examples suggest, you'll find plenty of successful sites breaking these rules. But in general, these are some good guidelines:
Pick something that's relevant – Choosing a name that has some tie to your topic helps people quickly understand what your website is about. For example, this blog is about blogging, hence – com
Make it brandable, too – You want something that's easy to brand so people will be able to remember your blog.
Avoid hyphens and numbers – Avoid the desire to get creative with hyphens or numbers. It's hard for people to remember!
Use a .com if possible – While other domain extensions are becoming more popular, it's still best to choose a .com domain name if possible. If you find a great domain name using something else, it's ok to ignore this one, though.
Need more help with choosing a domain name? Be sure to check out our detailed guide.
How to find domain names that are available
Here's the tricky part about domain names:
Every single domain name can only be owned by one person at a time.
Think about it – if anyone could go out and buy Facebook.com, the Internet would be total chaos, right?
So in order to purchase a domain name, you need to find one that's "available." That is, you need to find a domain name that no one else currently owns.
That can be a tall order, but there are plenty of tools to make the job easier.
First, to quickly check if a domain name is available, Instant Domain Search is about as easy as it gets. Just type in your desired domain name and the tool will tell you whether it's available or not:
If you keep running into domain names that are no longer available, you can also turn to a blog name generator. A blog name generator basically spits back a list of relevant domain names that are guaranteed to be available. All you do is enter a word related to your topic and these tools will do the rest:
Lean Domain Search
Name Station
Dot-o-mator
How to purchase your chosen domain name
Once you find a domain name that you like and is available, it's time to buy it!
While it is possible to register a domain name directly through your web host, I don't recommend this approach for a couple of reasons:
It creates a single point of failure for your website because both your domain and web hosting are located at the same spot. This is bad for security.
It makes it harder to move hosts, which you'll likely want to do as your blog starts to grow in popularity.
Instead, I recommend a separate service called Namecheap because it's:
Secure – This is important because if someone ever gets access to your domain name, they have full control over your blog.
Affordable – Namecheap only charges ~$10 per year to register a .com domain, whereas most hosts raise the price (even if they give you a "free" year at first).
Convenient – Registering at Namecheap means that you can easily control your domain name if you ever need to change something in the future.
Here's how to buy your domain name:
Go to Namecheap
Enter your chosen domain name in the search box:
Click the button to add it to your cart
Click View Cart to access your cart
Click Confirm Order and complete the checkout process
Once you pay, you now officially own your own domain name! Now, all you need to do is hook it up to some web hosting.
Step 5: Install WordPress on your web host
As I mentioned, the great thing about SiteGround is that you don't really need to install WordPress.
Instead, you just need to complete a simple setup wizard.
When you sign in to your SiteGround account for the first time, you'll see a prompt asking you to Set up Your Website:
Choose Start a new website
Select the WordPress software
Enter the account details that you'll use to log in to your blog
Click Confirm
On the next screen, click Complete Setup
Once you hit that button, SiteGround will automatically install WordPress for you and you can get started using your blog right away!
A quick tour of the WordPress dashboard
Now that you have WordPress installed, you can access your brand spankin' new dashboard.
The WordPress dashboard is essentially the control panel for your entire blog. It's where you'll:
Write your blog posts
Choose how your blog looks
Add functionality to your blog
Moderate comments on your blog posts
As well as plenty of other important actions!
Accessing your dashboard is simple:
Append /wp-admin to the end of your domain name (e.g. com/wp-admin)
Log in using the credentials that you entered in the SiteGround setup wizard in the previous step
Once you log in, you should see something like this:
Here are some of the most important areas:
A – This area is where you'll actually write and manage your blog posts
B – This area lets you create a different type of content called a "page". This is good for stuff like about and contact pages
C – This is where you can control how your blog looks using a "theme"
D – This is where you control how your blog functions using "plugins"
Let's go more in-depth with some of these important areas…
Step 6: Choose a WordPress theme (how your blog looks)
A WordPress theme dictates how your blog looks and, to a smaller extent, some parts of how your blog functions. It's like your website's clothing. And, just like you can't go out in public naked, your blog needs a theme to function.
Your blog will come with a default theme, but most people want to choose their own theme to make their blog their own.
Here's the good news:
Because WordPress is so popular, there are thousands of free and premium themes to choose from.
Here are some of the best spots to find themes:
WordPress.org – This is the official WordPress theme directory. It includes thousands of free themes.
ThemeForest – This is a popular marketplace that contains thousands of premium themes.
StudioPress – This is a great provider of premium themes. I've used a bunch of their theme's over the years.
Alternatively, you can check out our curated collection of free & premium blogging themes, free WordPress themes.
While some people will try to scare you into paying for a premium theme, there's nothing that inherently makes a premium theme better than a free theme.
Premium themes often have better designs and features, but that's not universal. So, if you're on a tight budget, feel free to get started with one of the free themes from WordPress.org or the blog post I linked to above!
How to install your new theme
To install your theme:
Go to Appearance → Themes in your WordPress dashboard
Click Add New
For free themes you found at WordPress.org, search for the theme by name and click Install
For premium themes, click Upload Theme and upload the ZIP file of your theme
Once you install your theme via either method, make sure to click the Activate button to make it live on your website!
How to customize your theme to make it your own
Once you activate your chosen theme, you can take things a step further and actually customize it to make it your own!
Most themes now support something called the Customizer. With the Customizer, you can modify your theme using simple options in a live sandbox. That is, you'll be able to see the changes to your blog in real-time, but those changes won't be made live until you Publish them.
To access this area, go to Appearance → Customize in your WordPress dashboard:
Feel free to play around and get creative with all the available settings because you can't break anything!
Two areas that you'll especially want to pay attention to are the Widgets and Menus:
Menus – Let you set up your site's navigation menu so people can easily find their way around your blog.
Widgets – Let you add cool functionality to your blog's sidebar, like a list of your latest blog posts.
Step 7: Choose some WordPress plugins (how your blog functions)
Whereas themes are mostly about appearance, plugins are all about functionality. They let you add pretty much anything, from a simple contact form to an entire eCommerce store!
And, unlike themes, you can use as many plugins as you want (though you should try to only use plugins you absolutely need).
You can find both free and premium plugins for your site.
Here are some good places to look to get you started:
WordPress.org – This houses the official free plugin directory with over 50,000 different plugins to choose from.
Code Canyon – A popular marketplace for premium WordPress plugins.
The plugins that every single blogger needs
While there are plenty of plugins that offer niche functionality, there are also certain types of plugins that pretty much every single blogger needs.
Rather than rehash what I've already written, you can check out my list of must-have plugins for inspiration.
And if you want even more choice, we've created lists for many popular types of plugins:
That should be enough to get you started!
How to install WordPress plugins
To install WordPress plugins:
Go to Plugins → Add New in your WordPress dashboard
For free plugins you found at WordPress.org, search for the plugin by name and click Install Now
For premium plugins, click Upload Plugin and upload the ZIP file
Once you install a plugin, make sure to Activate it. Then, you can read the plugin's instructions for how to actually use the plugin on your site.