Here are my techniques and tips to shave your pubic hair effectively and stress-free, ready to start guys ?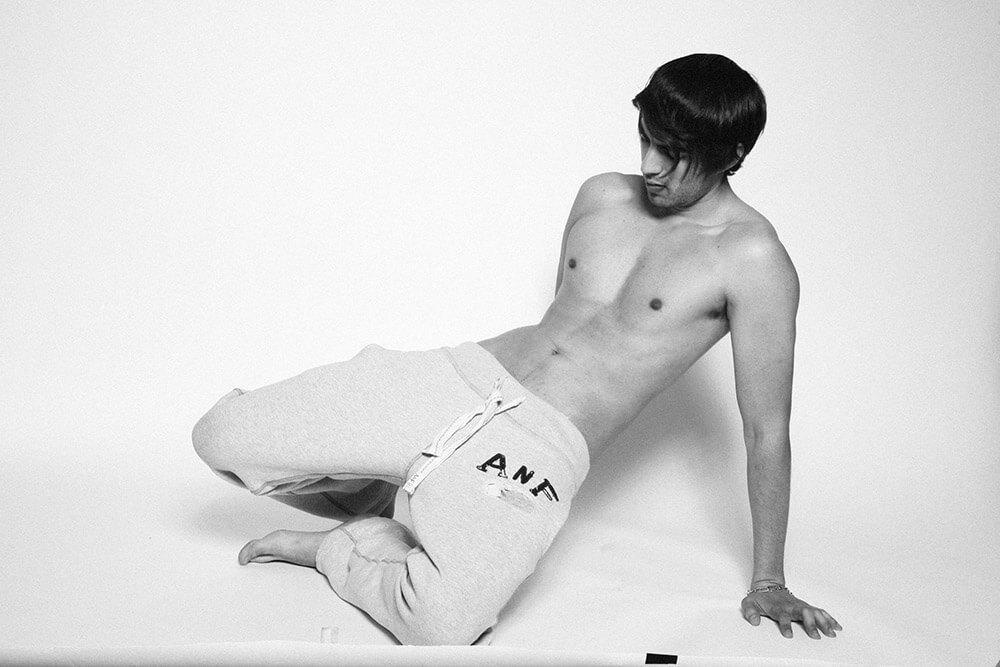 Shaving pubic hair is rather common practice for men. Whether its for looks or for better hygiene, the goal is to know how to properly shave while avoiding any unexpected frustration.
The pubic region is a sensitive and intimate region and maintaining it well comes easier in time if you know a the right approach.
Before you start, I recommend testing a small area to see if there's a reaction or even pimples that appear.
How can you properly shave your own pubic hair ?
Being in the habit of taking care of their facial hair, men often decide to shave themselves. However, certain techniques that we frequently use while shaving our facial hair often prove unfit for our pubic hair.
This is notably the case with shaving against the grain – a technique that involves shaving in the opposite direction that the hair is growing – ripping the hair out more than cutting the hair off. The result is redness or ingrown hairs – cumbersome, painful, and hard to get rid of.
You may also like Five men fragrances for winter season you absolutely must have
It's best to trim your pubic hair before shaving. Apply a thin layer of shaving cream in the natural direction of your hair. Don't shave the same spot multiple times. It's better to take it slowly and precisely than to risk cutting yourself – something that happens frequently when you shave your face.
Tilting your penis to the opposite side of the area you're shaving and carefully shaving one area after the other is an important technique to prevent your razor from slipping and causing any accidents.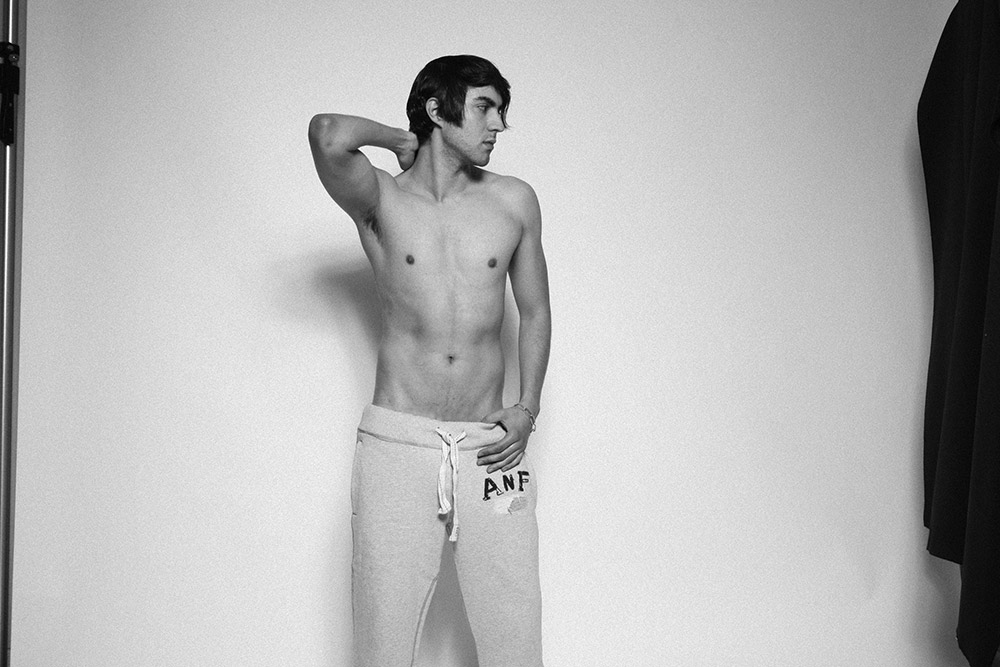 Which razor is best for shaving the pubic region ?
It's best to invest in quality and find a razor with multiple blades – these are more precise and more efficient than using a single-blade razor. It's also wise to use an electric shaver to trim your hair before shaving them with a razor. Using an electric shaver allows you to adjust the position to make shaving dense areas much more manageable.
Try to avoid using disposable razors that only have one blade – they wear out quickly and are not especially effective.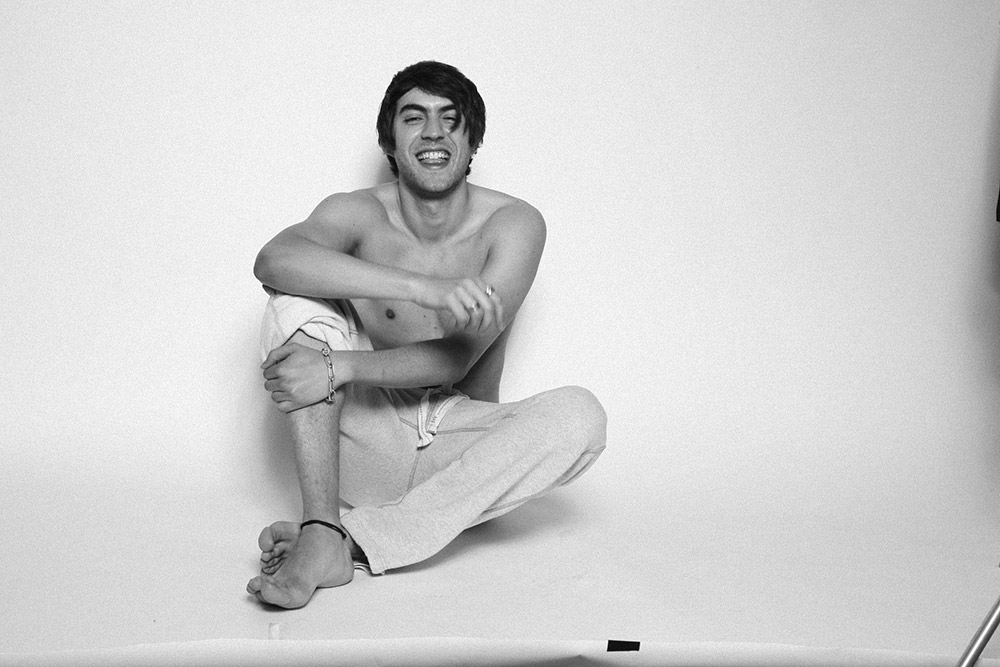 Shaving May Give You Bumps
If not properly done, shaving the pubic area may give you one of the following problems-
Razor bumps
Rashes
Ingrown hair
Razor Bumps
It is quite common that you get bumps after shaving. These are called razor bumps. This happens when your razor isn't very sharp, or may be the skin you are about to shave is not properly stretched.
When shaving is a bit painful and you actually feel some friction while you move the razor, get prepared that you'll get bumps this time.
For a bump free shaving, your razor should move smooth, without any pain or discomfort.
How to Prevent Bumps on Genital Area When You Shave?
First of all, you need to prepare the skin to be shaved. It should be soft, ready.
If the hair are long, first trim them with a scissor to make them short.
Next, wash the area with warm water. This would soften it.
Dab dry. Next, use a shaving cream, preferably non-alcoholic. Spread it over the area to be shaved. This softens the hair and makes shaving easier.
Now your skin is ready to be shaved.
Take a new (disposable) sharp razor for the purpose. No blunt blades to be used here. They would give you razor bumps.
Stretch the skin properly while shaving. Shaving should be painless. Any pain indicates that there is some fault in the way it is being done.
Shave in the direction of hair growth, not opposite to it. This would mean that your razor moves in downward direction.
Shaving in the counter direction is more likely to irritate your skin and give bumps or rashes.
After you shave, a cool water wash of the area is suggested.
Put some non- alcoholic moisturizing cream on the area after shaving. You may use a soothing one, like those containing aloe vera, or any of your choice. After shave lotions may also be used.
Rashes
Occurrence of a rash anywhere over the skin area indicates local irritation at that site. It could either be a razor rash or an allergic rash.
Razor Rash
You get a razor rash if-
A dull razor blade is used.
Skin not adequately stretched.
When you shave opposite to the direction of hair growth.
If you press too much while you shave, you may get rashes. Avoid a close shave.
Allergic rash
Allergy to some product being used during shaving, like the shaving foam or gel, may give you a burning sensation there. You may see tiny red rashes over the affected area.
Ingrown Hair
If a hair coming out of a hair follicle curls around to go inside the skin, instead of appearing out from the skin surface, it is called an ingrown hair.
They present as firm to hard bumps over the skin surface. The curled hair may or may not be seen inside.
How Does Shaving Cause an Ingrown Hair?
When you shave an area, the tiny hair left may curl and grow inside the skin. This may give rise to ingrown hair.
Actually, as we move the razor over our skin, we press upon the hair, bringing them close to the skin and sort of bending them downwards, towards the skin. The better we stretch our skin during the procedure, lesser are the chances of getting it.
Reasons not to shave
While shaving is cheap, there are repercussions if done improperly. Biggest risk would be razor burn, cuts and irritation.
The genital is a highly sensitive area where the right pH balance is important to prevent irritation.
Using the wrong shaving cream or something scented can easily mess this up and create a lot of discomfort.
Using a razor can also leave an itchy and prickly feeling. Vlogger Marissa Rachel recommends using a trimmer instead of a razor because there's much less risk to irritation.
Also pubic hair serves as a shield that protects our private parts from bacteria and infection (especially for women).
Shaving it bare exposes it and increases risk to infection.
Without further ado, here are the tips on shaving the bikini area.
Trim longer strands of hair
Shaving long strands of pubic hair is a big no-no because it quickly clogs up the blades. And razors will only work best cutting stubble. If you've got a thick bushy pubic hair, use a bikini trimmer to trim down the longer strands first.
Lots of women like to use bikini trimmer because it is purpose built for the pubic area. It's small enough to maneuver around tight spots.
Just in case you don't have a trimmer, another option would be using a comb and scissor. Make sure that it's a separate comb and not the same one you use combing hair.
You don't want to mess around with potential infections because of cross contamination.
The comb acts like the guard portion of a bikini trimmer protecting the skin from the sharp scissors.
Use the comb to pull up pubic and then cut it with the scissors just like the way hair dressers cut your hair.
Exfoliate
Using a wash cloth, loofah or sponge, gently exfoliate the area prior to shaving. Doing this helps remove dead skin and will allow the blade to shave close to the root.
Remember that to use something with a scent as it could cause a negative reaction down there.
A good way to be efficient is doing this inside the shower.
Use shaving cream
Never shave your pubes with just the razor. Doing so increases risk to severe irritation because this is a highly sensitive area. Shaving cream adds that layer of lubrication that protects skin from direct contact from the blade.
Razor selection is also important. You may want to choose something specifically for sensitive skin because this is a sensitive area.
Avoid using shave creams that has scents because it messes with the vagina's pH level. Take note that shaving cream for men and women would be different because both will have different needs.
Don't use bath soap because these are formulated to clean not protect skin from the blade.
Soak in the tub
To maximize comfort shaving, try soaking in warm water in the tub. This will help soften hair follicles and open up the pores. It will give hair time to soften and actually makes it easier for the blade to cut it.
Shave with the grain
If you choose to use a manual razor, shave with the grain. This lessens irritation brought about by the blade. Going against the grain on such a sensitive area may cause severe irritation so please avoid doing so.
Use short strokes
Whether using a bikini shaver or razor use short strokes this minimizes irritation and lessens the risk of cuts and irritation.
Long strokes may cause pulling and tugging which adds to the discomfort and increases risk to ingrown hair.
Never use a dull blade
Some folks make the mistake of thinking that a dull blade is safer for shaving. But it's actually the opposite. Shaving with a sharp blade is a must whether shaving your leg or pubic area because it'll be more efficient and you'll put less pressure on it.
Remember that you don't need to apply pressure when shaving. Let the blade do the work and just glide on the surface. That's why a sharp blade is very important.
Shave over the toilet, towel or plastic bag
This tip has nothing to do with comfort but it has to do with making clean up easier. When you shave, hair has to go somewhere so make sure to have a plastic bag or towel under when shaving. This makes clean up much easier and less messy.
Or you can shave over the toilet and just flush all the hair down the drain afterwards. Another option would be shaving inside the shower.
Wear a panty liner
Gynecologists say that vaginal discharges can irritate the vulva area.
If you don't know what a vulva is, it is the outer part of the vagina. And if you shave it bare, it can be a source of more irritation.
One way to protect it is by using a panty liner which absorbs the discharges and keeps it away from the vulva.
Avoid shaving too close to the vagina
The vagina is a very sensitive area so do yourself a favor and avoid shaving this area. Shaving it will cause a lot of discomfort and irritation. So don't even think about shaving it.
If you just want to rid hair for summer season why not just shave the bikini area and use a trimmer to remove longer strands of pubic hair.
Use a mirror
Shaving down below will present a lot of challenges. Visibility is one of the biggest challenges because you cannot see everything down there.
So if you're planning of shaving the pubic area make sure to have a small mirror to help with visibility.
To wrap up
These are just some general tips you can use to make shaving the pubic area much more comfortable. If you have any other tips that you'd like to add please share them in the comments section.
Remember that shaving the pubic area is a personal choice. You could use a bikini trimmer or razor but remember that using the latter may cause more discomfort. Ask yourself very carefully why you want to shave pubic hair.
If it's just for showing off your new bikini then maybe just trimming longer strands of hair.
You may also like
Garrick spends his days researching and writing about grooming. When he's not in front of his computer, you can find him hanging around with his wife and son.