Snapchat is unlike most social networking apps in the market. You are only given a few seconds to view a photo, video or story after which it is no longer available. This self-deleting (ephemeral) feature of Snapchat is what makes it so popular, and sometimes infamous. But what if there was a way to save Snapchat snaps to your phone before it completely disappears?
Well, there is. We'll take a look at some of the ways you can save snaps (photos, videos and stories) to your phone so you can view them again at a later time.
Read also: How to link Sarahah to Snapchat
Here are several ways on how to save snapchats. We'll take a look at how to save snapchat videos, photos, stories, etc.:
Taking a screenshot (for photos)
Open snapchat, then switch to flight mode
Connect to your computer or mac and save Snapchat videos and photos
Use these apps
These are discussed as follows.
1. Save Snapchat Photos by Taking Screenshots (Sender Knows)
The first and easiest way to save Snapchat photos is by taking a screenshot of the snap (photo). Snapchat allows taking screenshots. However it should be noted here that whenever you take a screenshot, the sender will be alerted. There's a screenshot icon that tells the sender his/her snap has been screenshotted. All of these Snapchat Symbols and their meanings have been covered in an earlier post, so we'll not go into details here.
If you don't know how to take a screenshot, simply hold down the power and home buttons simultaneously for a few seconds. In Android phones, press down on the power and volume up/down buttons simultaneously.
However, if a snap is set to expire within mere seconds, it's very difficult to find the time to take a screenshot. You'd need really fast fingers to do so. Also, this method doesn't allow you to capture videos, only photos.
Part 1. Save Snapchat Photos by Taking Screenshots
The first and probably the easiest method to save Snapchat photos is through taking a screenshot of your snap or photo. While it is allowed in Snapchats to take screenshots, you have to take note here that every time you take a screenshot, an alert is going to be sent to the sender. There is a screenshot icon which will tell the sender that someone took a screenshot of his or her snap. In case you have no idea how to take screenshots, you just have to hold down the home and power buttons at the same time for several seconds. In Android devices, you can press down on the volume up/down and power buttons simultaneously.
But, when a snap has been set to expire in a matter of seconds, it's very hard to find some time to take that screenshot. For this, you will need to have really quick fingers for you to do it. Aside from that, this method will only let you save Snapchat photos but not videos.
Part 2. Save Snapchat Photos in Flight Mode
This next method to save Snapchat photos is a bit complicated compared to taking mere screenshots. This will involve setting your device in airplane or flight mode.
Once done right, the sender is not going to be notified when you take a screenshot of his or her photos.
In this example, an iPhone will be used although the process is pretty much similar for Android devices.
For starters, you have to ensure that the snap is really the one you like to take a screenshot of. Snapchat does not let you preview a snap, and all you have here is to take a chance. Snaps from a specific sender who often sends you snaps that are worthy of a screenshot are the best target for this.
Once you get a hunch that the particular snap that you are about to open is worthy to be saved, you can then proceed.
Without closing your Snapchat app, you have to swipe up from the lower part of your phone screen to open the control center of your device. You are going to see the small airplane icon found at the upper left. Click on this to activate flight or airplane mode.
For Android phones, it is often done with a mere downward swipe from the top of the phone screen. You are going to see the same icon as in iPhones for activating flight mode.
When you are already in flight or airplane mode, your phone will no longer be connected to any particular network. All the communication and networking features of your device will be shut down. Now, on the inbox screen in Snapchat, open the specific Snap you would like to save. Just take a screenshot of that snap before the rime runs out.
After you finished taking the screenshot, you can now log out of your Snapchat.
When logging out of Snapchat, just go to home or camera screen on Snapchat. Click on the ghost icon found on top of the screen to bring up the profile screen. Click on the gear icon to proceed to Snapchat settings. Look for the Log Out link by scrolling down. Tap on this for you to log out. Since you are still in airplane mode, there is a chance that you cannot log out. But still, click on that Log Out icon just the same.
You can now close your Snapchat app. For closing the app, just double press on your iPhone's home button then swipes away from the app. For Android devices, it is often done through tapping on the icon left or right to the home icon so that all of the currently open apps are going to be shown as a list. Swipe away the app for you to close it.
You can now turn off your phone's flight mode. Once you are connected to the Internet, just open the Snapchat app for logging back in. You are going to see that the particular snap you took a screenshot of remains unopened and its sender will have no idea what you just did.
Part 3. Save Snapchats by SnapSave
SnapSave for Snapchat is basically an app to screenshot and save that enables everyone to save photos without notifying the sender. It's another exceptional feature is it enables the user to see some people snaps as many as they want. SnapSave app for Android was available previously in the play store, yet not anymore. However, it is still available in iOS App Store. This app works like a replacement for Snapchat.
Here are some of the steps that you may follow to save Snapchats using SnapSave:
SnapSave isn't affiliated with Snapchat and its usage could violate the terms and conditions of Snapchat. Thus, proper login into Snapchat account is very crucial.
The users may login using their Snapchat account through the SnapSave with the use of Snapchat information.
Both apps can be accessed simultaneously. As the user opens an app, it leads to logging out automatically from the other app.
Once the user has opened a snap with the use of the official Snapchat app, it cannot be saved using SnapSave.
For you to save Snapchat, there's a download icon found on the left lower side.
Once the stories are saved, users get notified, and this is saved in the folder of My Stories.
According to reports recently, there have been some negative reports on the SnapSave online, which forced Google to get rid of it from Google Play Store.
If the SnapSave isn't working properly, there are several things you can do. There have been reports that SnapSave app isn't working or has several log issues. However, the most common error shows that it can't connect to the internet or phone is always offline even if it is connected to the Internet. The reason behind it is that Snapchat doesn't provide any 3rd party developer official access to their APIs. Nevertheless, the presence of a big number of the 3rd party apps makes it clear that reverse engineering is not very difficult.
Snapchat is now paying attention to this problem, and they have started shutting down every third party app. They also declared the usage of the 3rd party apps illegal as well as its usage is against the Snapchat's terms and conditions. This is the reason why SnapSave for Android was removed from Google Play Store.
I. How to Save Snapchat Video by Recording
To grab a video Snap secretly, the best way to do it is by means of recording. Since Snapchat does not allow direct download, then recording would be a great alternative. This method works just like how you capture your screen activities on your desktop, but this time you will record the activities of your smartphone. In recording video from apps like Snapchat, here are the two reliable screen recording apps that you can utilize.
Apowersoft iPhone/iPad Recorder
If you want to save video from Snapchat on your iPhone or iPad, then you can make use of a program called Apowersoft iPhone/iPad Recorder. This application can mirror your iPhone/iPad screen to the PC and provides a recording option to capture any activities on your iOS devices along with audio. Moreover, you can also choose the recording resolution (720p and 1028p) and format (MP4, WMV, AVI, GIF etc.). It also allows you to take screenshot in the middle of the recording.
To know how to record video from Snapchat with this recorder, just follow the steps below.
Download, install and open this application on your PC.

Download

Next, set up your computer and iOS device in the same WiFi network.
On your iOS device, swipe up from the bottom of the screen to open the Control Center, then tap AirPlay, and then, turn on the TV screen icon with your computer name to enable the screen mirroring.
When your device's screen is projected, you can now begin the recording by clicking the record button located at the upper portion of the mirrored screen.

Now open Snapchat and play the video that you need to grab.
Once done, click the stop button to end the recording. After that, a folder will pop up with the Snapchat video recording in it.
Apowersoft Android Recorder
If you are wondering on how to save Snapchat videos on Android devices, then you can make use of a program named Apowersoft Android Recorder. By using this app, any Android users can capture their video Snaps easily on Android 5.0 or later. The features that you can get from this app include HD video recording, real-time screen casting, instant screenshots making and many more. For making your desirable screencast, it even provides recording preferences such as video format, audio input, video quality, etc.
To record Snapchat videos with this tool, simply follow these steps.
Download
Set your computer and Android device under the same network. Then install this program to your Windows/Mac and run it.
Click the more icon the top right of the interface and configure some settings in options.

Slide down the context menu in your Android device, then tap "Cast". Find the available device with your computer name on it, press it to connect and hit "DONE".
Then your Android screen with audio can be streamed to your computer.
Next, open Snapchat on your phone and play the received video Snap.
Click the red recording button on the top of the projected screen to start capturing.
Once done, hit the stop button and the recorded Snapchat video can be found in output folder.
Tips: If there isn't a "Cast" icon in your context menu, you can download "Google Cast" in Google Play store for connection.
II. Save Snapchat Videos with Third-party Android Apps
If you are not satisfied with the applications shown above, then you can utilize the third-party Snapchat applications. Although these applications are blocked from Google Play, you can still get them by downloading it from their webpage. The perfect example of these apps are includes the ones shown below.
SaveMySnaps (Android)
If you want to grab Snaps directly from your phone, then this app is what you are looking for. This application is capable of saving snap and stories, directly sends snaps to photo gallery and apply custom captions. It also has a function to add custom drawing effects as well as filter. It is a great app for those who want to keep their received Snaps instantly.
Snapsave (Android)
This tool does not only allow you to grab Snaps from Snapchat, but it also serves as a good alternative to it. By using SnapSave, users can save any received Snaps without anyone knowing it. Plus, you can send Snaps directly using this app. In spite of these, some users claim that this app crashes at times so you can use it at your own risk.
Bottom Line
Those are the apps to save Snapchat videos secretly. All of them work decently in grabbing videos from Snapchat. But if we are going to compare the ways, the recording way has the edge since third-party applications are not stable enough. Furthermore, by recoding screen, users can also have the privilege of capturing other screen activities aside from capturing Snapchat videos, which cannot be done with third-party applications.
Is it Possible to Record Snapchat Media?
Yes, it is, but above and beyond all else, I urge you to be responsible about it. We still live in a world where incidents like "the Snappening" could happen again at any time, so if you're using a third-party resource to record content from Snapchat, be very wary of how you do so, and even more, how you store it.
Where I'd like to direct Android users' attention is towards the AZ Screen Recorder app, which gives you an appealing alternative to the plethora of purported "third-party Snapchat apps" available on mobile app stores. If you truly have to record videos and stories from Snapchat, and you're an Android user, AZ Screen Recorder is the way to go. Here's why:
It doesn't require your Snapchat information. This is not a Snapchat-exclusive app. Therefore, it's inherently more secure. When using AZ Screen Recorder, you won't be asked to provide unnecessary account information.
It's a video editor, not a social media hack. While you can certainly use this app to record Snapchat content, that's not what it was made for. Instead, AZ Screen Recorder was made to simply give Android users the ability to record anything that's on their screen. The content is then saved as a video file, which you can edit, cut up, or piece together, in any way that you'd like.
There's no monetization that you need to buy into. While you can upgrade AZ Screen Recorder to gain access to its video editing features, you don't have to. It's free to download and free to use for Android users.
There's no digital app or operating system that's going to successfully be 100% secure. Hackers will always find a way around security layers, which will result in new and improved security layers before the cycle begins anew. However, since AZ Screen Recorder is in no way tied to your Snapchat account, it's a lot more secure than the third-party apps that people were used before.
Installing AZ Screen Recorder
Do remember that you have to be using Android OS if you want to use this app; Apple has no alternative on its app store, and until the company's stance on recording users' iPhone and iPad screens changes, we're not likely to see one.
However, Android users only need to hop into the Google Play store and search for "AZ Screen Recorder." It's a perfectly legitimate app, and should be exceptionally easy for you to find. Installation is simple, and using the app is even easier.
Once you have it installed on your mobile device, the process becomes this:
Open up the app and begin recording.
Next, open the app that you'd like to record and…record!
I didn't even have to oversimplify it to show you just how easy it is to do. The openness of Android wins the day once again, as this app can allow you to record videos, stories, and any other Snaps without losing any of the visual fidelity or animation that's accompanying them.
However, it should be stated once more that you should be smart and be kind when using this app to record Snapchat content. Not storing it safely, or worse, sharing it without the original permission of the poster, is a fairly serious breach of trust. It's also a violation of privacy, since no matter how you feel on the issue, the content that you're recording was not meant to be recorded.
Be a responsible Snapchatter and keep this in mind when using the AZ Screen Recorder app.
While Apple iOS users are still left wanting, this provides a reliable resource for Android users that is inherently more secure than the third-party apps currently floating about the app marketplace. Let's all do our part in preventing another "Snappening" and take care when we save Snaps! Always pause before you save someone's video or story from your Snapchat feed, and consider if it's truly worth your time and effort.
How To Save From Snapchat
Of course, the allure of Snapchat is the short lifespan of Snapchat stories. Yet, maybe you still want to save some videos and images for later/longer.
This article will show you how to save your own snaps, but also videos and images from other Snapchat account.
Your Own Snaps
Saving your own snaps is something you should do before you post the image or video to your story!
Film a video or take an image using the Snapchat app.
Tap the arrow button on the bottom left of the screen. The image or video was successfully saved to your memories if the text underneath the button changes from "save" to "saved".
Post your snap just like you would always do.
Navigate to your Memories by tapping the little gallery icon underneath the trigger.
Open the image or video and tap on the three dots on the top right corner. Alternatively, you can long-tap the image or video.
Choose "Export Snap" from the menu and save the image to your camera roll or another app.
Check your phone's gallery for the image. Usually, it's either saved in your default image or video folder, or in a folder called "Snapchat".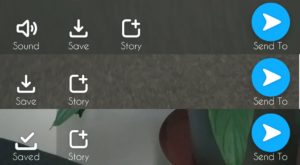 Save video | Save image | Successfully saved
Export to camera roll or app
If you already uploaded your image or video to a story, you can still save it! This is how you do so after adding it to your story:
Go to your story.
Once the image or video appears, tap on the three dots on the top right corner.
Tap on the arrow button on the bottom left.
Go through with steps 4 to 7 from above.

Save from existing story
Someone Else's Snaps
Saving someone else's Snapchat photo or video is more difficult than saving your own.  There is no save button to provide Snapchat users with the privacy the app is known for.
However, there are a few ways to get the snap-content of others. Of course, you can use a separate camera or phone to take a picture of your phone's screen or to record the video playing on your phone. That is not very elegant though.
Save Images
With images, this is rather easy. Simply take a screenshot of your phone while the Snapchat story is open. Depending on your phone, this is done by pressing the home and on/off button (iOS) or the volume down and on/off button (Android).
However, note that Snapchat is sending a notification to the person who sent the snap once you take a screenshot. Some hacks on how to not trigger this notification have been around, but Snapchat is always on its toes to disable these hacks again.
Save Videos
With videos, this becomes more difficult again. Of course, you can take a screenshot from a video, but if you want to get the whole video, you need other measures.
Some Android phones already come with a default app to create screencasts. These apps record exactly what is visible on your screen. If you don't have a native or default one on your phone, you can find various screencast apps in the Google Play Store.
iPhone users are facing more difficulties here as iTunes often removes such apps from their store again.
Why Third-Party Apps Are No Option
Back in 2014, there was a big security attack concerning a third-party app. The third-party app has been hacked and almost 100,000 private images that have been grabbed from Snapchat using this app have been leaked. This has, of course, also damaged the reputation of the Snapchat app. Thus, the Snapchat team started doing everything in their power to make sure that no third-party app is able to download imaged and videos from the app anymore.
This means that apps that claim to be able to download from Snapchat might not be able to do that anymore.
Want to get in touch with us? Hit us up on our social media channels!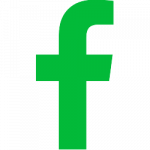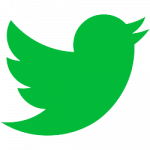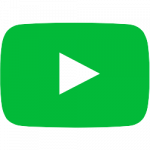 Save Snapchat Photos, Stories and videos on iPhone
Method #1 (iOS 11 and Up) No App! No Jailbreak!
A viable solution if you own an iPhone or iPad running iOS 11 and up, iOS 11 has built in feature to record activity of an iPhone/iPad screen without the use of third party apps. So lets see how to setup it for capture snaps.
Before you use this tool, you need to enable it from the settings, here you go: At first navigate your device to "Settings > Control Centre > Customise Controls", There you will be able manage the quick shortcuts that appear on the Control centre of your phone.
Now just scroll down the list and look for the shortcut "Screen Recording", once you have spotted that just tap green Colored "+" Button. That's all now the option for capture your device's screen will appear in the control centre.
You are all set, now open snapchat app and toggle the Control centre by swipe up from the below of your phone's screen and Tap on "Record Button" to start capture the screen of your iPhone or iPad. Late record was started the snapchat videos, stories, pics you are watching is being recorded as a video. After captured all the things you wanted now again toggle control centre and Tap on Record button again.
You can view recorded video from the Photos album of your iPhone.
Method #2
We recommend you try the best app to save Snapchat, that is iOS Screen recorder this app allows you to record any activity undertaken on the phone, including audio. We going to use this tool as a video saver for Snapchat, To use it you must follow the following steps:
1.) Obviously, the first thing you need to do is download the iOS Screen recorder app on your iPhone, from your browser and head to the official website. Then select the option to install, accept and start downloading the application to your phone.
2.) When trying to open the application you will get an error "Untrusted Enterprice Developer" that will make us believe that we cannot download videos from Snapchat with this app.
3.) To remove this message, You need to go to "Settings", then select "General" and headed for "Device Management" and activate the Trust of this application.
4.) Then we go to Snapchat and play as normal the video you want to save on your phone. After the video ends, we head back to the app and stop recording.
Immediately the video will be saved in this way in our gallery, we save Snaps on our iPhone without the other person noticing.
Save Snapchat VIDEOS, Pics and Stories on ANDROID with Screen Recorder 
If you're using Android this application will be perfect for save Snapchat Videos from someone's story and pm, its a screen recorder for your smartphone that lets you capture video in any activity you make on your phone, including videos being played on Snapchat, unfortunately, you can not record audio. Its an app that lets you save Snapchats.
AZ Screen Recorder – No Root
It is one of the most recommended app to download Snapchat videos, pics and stories.  For example, if you want to download a video from Snapchat on your phone and play them in the future, of course, the use of this app will not alert anyone in Snapchat. One of the pros of this application is the ability to set the video quality and size and other interesting features, if you want to use it follow this steps:
At first download and install the AZ screen recorder app from playstore or by clicking the badge i have mentioned above.
Once installed just open it, This app doesn't has any main interface, You can start recording by click on the Screen recorder icon that sit on the left corner-middle of your phone screen (Its a floating icon, You can simply drag it to adjust the padding position). Just Tap on it to toggle menu.
When opening a box with four different icons, the Middle one is "Start recording", the First one is "Settings", the second option is for take screenshot. Fourth button is to view "saved" files and the X will be "Quit".
Now you just open Snapchat and activate the Record button on the AZ recorder, you can do it either by toggle notification bar and tap on record button.
Now you just play the snap (Story, pic or a video) that we want to record and when done press "stop", the snap will be saved in our video gallery to watch it on any media player.
Save my Snaps
SavemySnaps is an free android app that let you do some tricks on this social network like saving snaps, sending pictures from gallery, draw on snaps and many more features. After 2015 this app is officially discontinued not receiving updates anymore! These kind of 3rd party Downloader apps only work for a short while so its better to use screen capture apps i have mentioned above if you have trouble with using the Snapchat saver apps on iOS and Android. Then look for similar screen recorder apps if you look on play store you will find a lot of alternatives.
In this way, we can download videos, photos and stories from Snapchat with ease. Do not forget to comment your experience with these snap saver apps, as well as share this article on your social networks.