I work with a lot of writers, and by far the most frustrated, disappointed, and confused writers I work with aren't the ones chasing after the publication of their first book, trying to figure out how to publish a book for the first time.
It's the ones who have already published their first book.
How do you publish your book and sell your first 1,000 copies?
5 Steps to Avoid Frustrated Author Syndrome
You probably don't think this could happen to you, but I've talked with enough first time authors suffering from frustrated author syndrome that I know this story is closer to the rule than the exception.
It doesn't have to be like this. But to avoid this experience and discover how to publish a book successfully, it's not enough to just do more — more promotion, spend more money.
You have to completely change your approach to publishing.
Below are five things you can do to avoid frustrated author syndrome. These are the principles we practice in the Write to Publish course, principles that will help you build a solid foundation for publishing and spread your stories far and wide.
1. Publish Early and Often
I know you want to write books, but while you're working on your first book, you can publish other forms to build your audience.
I always recommend that people recycle chapters from failed novels and works in progress into short stories. You can also create a blog and share excerpts from your work in progress. Post stories as notes on Facebook. Compose 280 character stories on Twitter.
These "small shares" won't make you famous, but they will help you start to create a core group of fans you can leverage later on.
2. Build Your Cartel
Every writer needs a Cartel.
A Cartel is defined as an agreement amongst competitors. You can choose to treat other writers as competitors for the attention spans of busy readers, or you can choose to treat them as potential allies. In other words, as your team.
C.S. Lewis and J.R.R. Tolkien had the Inklings. Virginia Woolf had the Bloomsbury Group. Jack Kerouac had the Beats. Hemingway had the Lost Generation. Most of the writers we consider masters had a Cartel. Before you publish your first book, you need to start building yours.
3. Write a Better Story
Marketing is important, but the best marketing you can do is to make your story as good as it possible could be. In my work as an editor and book reviewer, I've noticed five major mistakes authors make in their creative writing. Here are the solutions:
Your Protagonist Must Choose. A protagonist who doesn't make important choices that determine his or her fate isn't a protagonist at all. He or she is a background character. 
These Choices Must Be Hard. The most important decisions we make, such as who to marry, whether to change careers, when to have children, are difficult, and we rarely make them in a moment's notice. Your protagonist shouldn't either.
Cut Superfluous Characters. Stephen Koch says, "The warning sign of a story that is growing disorganized is likely to be too many characters." It's difficult to cut characters or merge two together — these are your creations, your friends, after all — but it will tighten your story and add drama.
Set the Scene. Readers shouldn't be confused about where or when your scenes are taking place. Unless it's already clear, make sure you describe the setting and time at the start of every scene.
Three Drafts. Most professional writers write in three drafts. The first is for figuring out what your story is about, the second, for major structural changes, and the third is for polishing. One draft is rarely enough.
4. Writers Read
Reading is a vital tool to improve your writing. As Stephen King said, "If you don't have time to read, you don't have the time (or the tools) to write."
It's also a great way to network and build your Cartel. As you gear up to publish your book, read other books within your genre, and consider reaching out to the authors for advice and help.
5. Generosity Sells Books
The key to selling books is word of mouth. How do you build word of mouth?
Generosity.
Your friends, family, and core readers should never have to buy a book. Give them as many copies as they want. Ask them to read it, and if they enjoy it, to share it with their friends. My friend Mike Worley works with publishers to market books, and he told me he can predict sales three months later by the number of copies he gives away today.
Plus, generosity feels good. Build your fan base and your joy as a writer by giving away books.
iBooks Author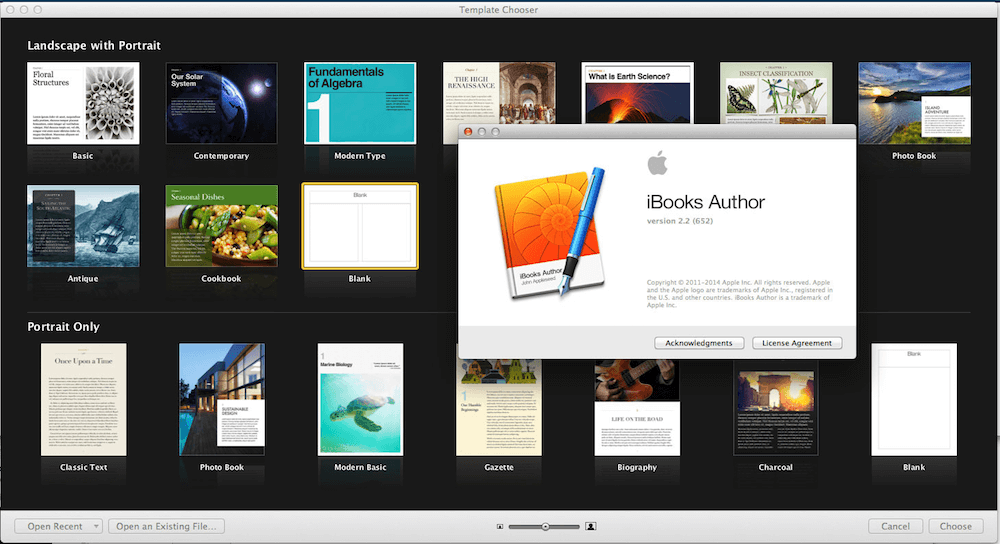 iBooks Author is Apple's book-creation app that helps you develop Multi-Touch books with interactive elements such as 3D video, embedded web widgets, interactive diagrams even Keynote presentations. These multimedia elements can be useful for non-fiction books like cookbooks, history guides, picture books, etc. iBooks files are a special Apple-only version of the epub standard, they can only be created using the app, and they can only be read by the iBooks app. The software supports EPUB and PDF formats. If you have used Apple's Pages and Keynote before, you'll be familiar with how iBooks Author works.
Using an Apple aggregator
Apple aggregators are experts in delivering content to the iBooks Store. An aggregator deals with ebook authors directly and interfaces between them and ebook retailers such as Apple. You might be wondering by now, why do you need an Apple aggregator, so here are some reasons:
You don't have the hardware or software required to publish your ebook directly to iBookstore. Apple requires Mac OS X system.
An ePub file is needed for submission to the iBookStore.
You don't know how to format the manuscript technically. An apple aggregator ensures that your epub file passes validation checks.
Apple has a strict file validation process. All submitted files must pass EpubCheck.
Apple has selected PublishDrive as an approved aggregator. Being a company trusted by Apple means merchandising opportunity and faster sale for publishers. Publish on iBooks with PublishDrive and get global reach for your books and professional help so you can focus on the most important job: creating excellent content.
Connect with iTunes to publish a book on iBooks
If your book is ready, you'll need to sign up with iTunes Connect using your Apple ID. Your Apple ID has to be verified and has to have a credit card on file. After you're done signing up, you need to sign an iBooks agreement. There are two types of agreement you can choose:
Offer your books for free
Offer your books for free and sell your books.
After you decided which agreement you want to sign, you need to fill out a secondary contract and share with Apple directly your bank account and tax information. If you sell your books and live in the US, you'll need to provide a U.S. Tax ID.
Selling your books on the iBookstore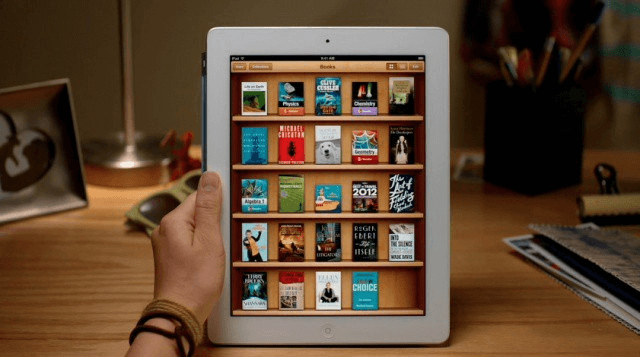 You might know by now that you need an Apple ID to offer your books on the iBooks Store. If you don't have an Apple ID, you can create one for free on iTunes. Enable your Apple ID for iTunes Connect and provide your publisher name and indicate whether you'll be submitting your own books or submitting books behalf of a company.
Offering your books on iBookstore is free. However, Apple takes 30% cut of whatever you make on iBooks. With an audience of over 800 million iPad users over a million customers every week, iBookstore is making a huge potential market for authors and publishers, so do not hesitate when deciding on publishing to iBookstore. And remember, if you need help, just submit your books through an aggregator such as PublishDrive.
Happy publishing!
Hiring an Editor for Your Book – What Writers Need to Know
Editing is one area where, unless you have experience, you should absolutely hire a professional (or several). The quality of your first book will have a lot to do with its success in the ebookstores and in creating readers for your second book. But knowing which type of professionals to hire, when and for what purpose can save you big bucks. Different types of editors do different types of editing, all of which may be necessary for your book.
You'll need a developmental editor to help you structure and shape the work before you start writing and a line editor for your early drafts. Line editing involves lots of rewriting for tone, voice and content. There's also stylistic editing, in which copy editors address stylistic elements such as capitalization, preferred spellings, punctuation and references. Bring in the copy editor, style editor and proofreader at the very end or you'll end up paying double–because they'll edit passages that will only deleted or rewritten by a line editor anyway, and the line editor will add new copy that will need a future edit. 
Expect to pay several thousand dollars for editing. Recently released data from Reedsy shows how this breaks down.
Another way to reduce costs is to minimize the amount of editing you need. Here are a few ways to do that:  
Attend critique groups. Not all the feedback you receive will be constructive, but some of it will help you rewrite parts of your book that an editor would otherwise help you restructure.

Do you have editors in your network? And do you have a valuable skill they might need? Consider trading goods or services.

Before signing the contract, pay your editor to test-edit one chapter to make sure you and they are a good match. Switching editors midbook can be costly.

Enlist beta readers. Even once you have an edited version of your book, testing it out on real readers can help you find the last remaining flaws–for free–and put your most professional book forward.