A funny thing about blogging is the drastic increase in a number of photos I take of myself – or have others take of me. And let me tell you something, as effortless and casual as bloggers make these constant photos look, it's no walk in the park. Talk about #firstworldproblems, but sometimes getting the right shot can feel like pulling teeth. It's why I could never be a fashion blogger. That would just be exhausting.
That being said, over the years I've learned some good, quick tricks to help speed up the time it takes to get the perfect shot saving myself – and my beloved Instagram husband- a lot of time. These 10 simple tricks will help you snap the perfect shot of yourself every time.
And, don't just take my word for it, I've got some of my fav blog friends here to help out with this as well. Sarah from Venus Trapped in Mars -who has the world's happiest/most perfectly colorful Instagram, Taylor from The Daily Tay – whose hilarious captions and Instagram stories are always sure to make you laugh, Erica from Coming up Roses – who has the most relatable girly 'gram around, and of course Helene from Helene in Between – who can snap a travel shot like no one I know.
So, let's go ahead and dive into these 10 Simple Tips to Look Better in Instagram Photos
1. Repeat After Me, One Foot Forward
The most automatic pose when someone takes your photo is to plant your feet straight down. But, by taking one foot and stepping forward it not only gives your body natural curve,  it also gives the picture movement and interest.
TIP: Try to step forward on the balls of your feet so you are somewhat on your tiptoes, it'll elongate the legs making you look taller and leaner.
via @kallie_branciforte
via @iamsarahwebb
via @thedailytay
2. Don't be Afraid To Move
Grabbing the perfect shot with movement can be tricky. And, you are likely to end up with a few outtakes that'll make you LOL for days. But, simply adding some movement to a shot instantly makes it more interesting and eye catching. Be natural and move in a way you usually would in real life.
You Might Also Like:  8 Things I Loved in September
via @ericaligenza
via @iamsarahwebb
3. Down in Front
Sitting is always a comfortable position to be in, and so it can lead to a great shot. When you're comfortable you're more likely to look and feel natural in front of the lens. So, take a seat and get comfy.
Tip: Sometimes a traditional chair can feel too stiff and awkward, so try sitting down on stairs, the ground, a railing, or a bench.
via @kallie_branciforte
via @ericaligenza
4. Step WAY Back
Let the surroundings of your landscape take center stage. Have whoever is taking your photo step way back to show the scene. Not only will this add interest to your overall Instagram feed, but honestly…it's easier to look better from far away – fewer things to worry about!
Tip: If you have the perfect shot in mind, take a photo of the shot without you in it. Then, show it to whoever is taking your photo.  Show them the shot you want, and then just ask them to retake it with you in it!
via @heleneinbetween
via @iamsarahwebb
5. Look back at it.
Ah, the over the shoulder "glance back." It's all like, "OMG I was just walking and then I just turned around and there you were with the camera ready to take the shot." #HowConvenient
Tip: The best way to do this one is to be real with it. Try to think about it as if you're mentally telling a friend to hurry up/follow me. Usually actually looking back right as the camera clicks is best, so let the photographer let you know when they are ready and then look back and "snap!"
via @kallie_branciforte
via @ericaligenza
via @iamsarahwebb
6. Don't Neglect the Back of Your Head
Listen, you've got nice hair. Sometimes the perfect way to change things up is to take the classic "looking away" picture. Not only are these pictures visually interesting, but they are also perfect for days you didn't want to put on makeup (or are hungover on margaritas).
You Might Also Like:  How to Save Money When Shopping Online
via @thedailytay
via @heleneinbetween
Grab a Prop
Sometimes just deciding "what should I do with my hands" is half the battle. I can't tell you how many times I've said, "where the hell should I put my hands?" Grab a prop of some sort to snap a more natural shot that doesn't feel as awkwardly staged. This can be anything – a coffee, a camera, a book, a dog, a purse, a cocktail.
via @iamsarahwebb
via @kallie_branciforte
via @heleneinbetween
7. Master the Mirror Selfie
I'll be honest a mirror selfie is kinda my BFF. It's the easiest no-hassle way to grab and outfit shot without a lot of fuss. And it turns out my followers love them too because they always get great engagement on the 'gram. So, don't neglect the always famous mirror selfie.
Tip: Try different compositions. Sometimes you can do a full body, sometimes crop off your head and just go for the outfit. Also, try bringing the camera lower between your midsection and chin, to prevent stumpy looking legs.
via @kallie_branciforte
via @thedailytay
8. The Sideways Glance Is Your BFF
The casual sideways glance is a go-to. You get a nice profile which is usually always flattering. Plus, it gives you that hella cool "OMG didn't even know there was a camera right in front of me" kinda vibe. If you're a real champ through an effortless hair flip in there.
via @thedailytay
via @kallie_branciforte
9. When in doubt, look down
The downward glance will never (ever ever ever ever) let you down. It works for everyone…just trust me. I almost always snap one quick "look down" picture just in case the other snaps fail.
via @kallie_branciforte
via @ericaligenza
There you have it. 9 tried and true Instagram-worthy poses for your next snap!
Drop a Dress Size
If you're sitting down in a photograph, cross your legs and lean your body forwards just a touch. Crossing your legs is an optical illusion that cuts the width of your body in half on the subsequent photos, whilst leaning forward elongates your body and draws attention away from your torso and into your face.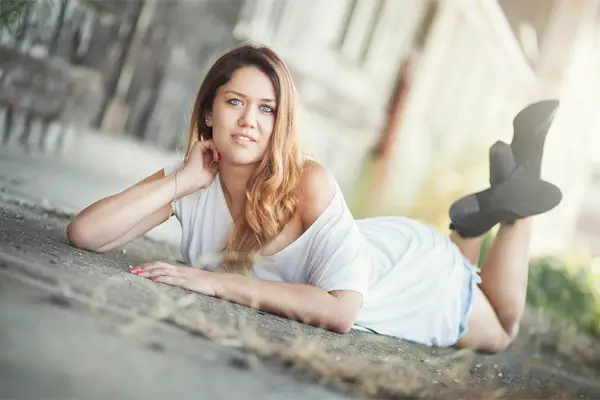 If you're participating in a group shot, avoid standing at the end of the line. In most pictures, those people at each end of a group shot tend to look heavier whilst those in the middle look thinner, as a result of hiding their body behind others in the group. You can easily drop a dress size in your photos by standing more towards the centre of the group shot.
If you're posing for a full body shot, try putting your hands on your hips and smiling confidently. Posing like this helps to accentuate your waistline, making your appear slimmer, whilst making you look more natural than posing with your arms laid flat and awkwardly against your body. It helps you to ooze confidence in the ensuing photo album, and like you were happy to be in front of the camera!
When posing upright, you should also avoid pressing your limbs against your body. If you're wearing a top that shows your arms off and you your arm against your torso in the snap, any fat that you have around your bicep will splay out, making your look larger than you actually are. Create a small gap between your upper arm and your body to keep your arm looking as svelte as it is in real life.
Use Clothes and Make-up to Your Advantage
If you have 'problem areas' that you really don't like, avoid dressing in light colours and shiny fabrics in your photo shoot, as these materials will draw attention to them. Instead, cloak your worst areas in darker colours, and use brighter colours to highlight your best features.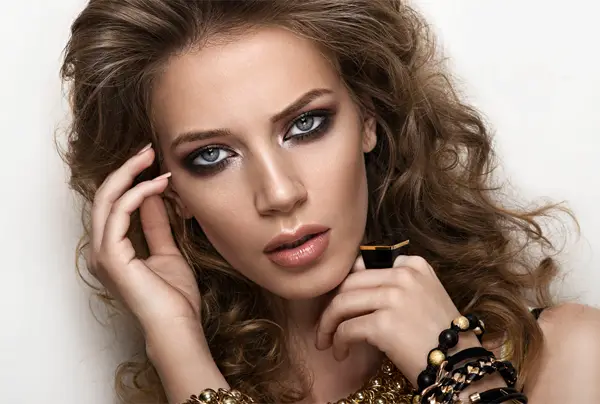 In terms of make-up, stick to matte make-up. Products with glitter or shine incorporated into them can make you appear sweaty and shiny – unflattering to say the least! Matte foundation, concealer and powder will all help you to look flawless throughout the shoot. Consider trying a slightly darker shade for a photo shoot, as the photographer's flash can wash out some of the colour from your face – giving you the Casper the Friendly Ghost look. Wearing a slightly darker colour should, in theory, give your natural colour in the photos.
Frame your best features. If you love your lips, use a bright lipstick to draw attention to these. If you love your eyes, frame them with liquid eyeliner to draw attention to them. All of this will help you to feel confident in your own skin – and confidence always photographs well!
So now that you have the ultimate guide to posing, get out there and give the camera your best smile without fearing the prints. Good luck.
ABOUT THE AUTHOR Jordan is a Leicester photographer on a mission to rid the world of dodgy profile pictures! From the 'gravity defying' knee-bend to the mirror shot (complete with reflected flash), he is a firm believer in avoiding the cliches and being more creative in photography.
CREATE A WALL GALLERY
After we had our pictures taken last fall by Aubri from Pink Sky Photography, I had a wall gallery of canvases made at Canvas On Demand.  (I can't recommend them enough–the quality and service was outstanding!  I also saw a box pop up when I got to their website, and by just "liking" them on Facebook, I was able to get 50% off my order that day!!  Needless to say, that's when I ordered this entire gallery!)  See a glimpse of how it turned out below.  You can view the post here for more shots of the canvases and to see how easy it was to hang them perfectly the first time around!  I also had a single canvas made of a special picture of my husband and me–view it here (and see how I hung it by marking the wall with toothpaste, of all things!)  I have to admit that constantly seeing a picture like that of us (it hangs in our bathroom) helps to remind me of the love I know we have for one another–even on the days when we're annoying each other!  
You could also take the session and turn it into an album full of pictures.  I used to love scrapbooking.  (Find the best albums ever here at Exposures–it is the only place I will buy albums.  Their quality and photo-protection is superior to any other albums I have ever found!!)  I still keep a Christmas album (see it here) where I tuck in our holiday card and describe how we celebrated each year, and I also have an album for each of my girls where I keep their 8×10 portrait pictures from each year.  (When they graduate from high school, that will be a gift for them–a complete album of their pictures through the years–see a picture of it in this post.)  But aside from those ongoing albums, I have now moved into the world of making my photo books online!  It's so much easier, and you can print multiple copies, too.  If you took your great photo session, for example, you could create a single photo book online, and then order a copy for yourself, one for each of your children as a keepsake, one for grandparents as a gift, etc.  You do the work once, but you can get multiple copies of the book–simple!
I have made photo books at Shutterfly, Blurb (see the book I made for my daughter's first birthday), and Mixbook.  They are all great.
Obviously you can print your pictures and frame them (I always use Shutterfly to print my pictures–I like to have them mailed to me.  I personally don't think the quality is as good when you have them printed at Target via Shutterly and pick them up.)  But aside from printing and framing a picture these days, you can also get creative–this post has many ideas for using your pictures around the house (or as gifts) in unique ways.  You could make photo mugs; have a photo printed on a vase; create a photo puzzle; print your photos on coasters, canvases, pillows, or even your iPhone case!  You could also have a custom key chain made (I have this one with a picture of my four daughters in it–I love it!!  It's held up really well even though my keys bang against it constantly).  See even more options here.  So many ways to use your photos these days–it's endless!
Ah, the holiday card.  Some people love creating them (like me); some people dread creating them (like my mother.  So guess who makes her cards for her every year now?  Yep.)  But regardless of whether or not you actually enjoy having your cards made (and then mailing them out), I think it's pretty likely that we all like receiving cards each December.  Who doesn't like finding "real mail" in their mailbox?!  I love receiving any card in the mail around the holidays, but I especially enjoy the ones with a picture or two inside.  And with all the great online companies these days, it's so easy to order your photo cards online–some will even mail them for you.  Minted even offers to print all your recipient addresses for FREE!  So when you're taking pictures this summer or later this fall, perhaps you can keep those "dreaded" cards in mind.  If you're like my husband, the sooner you can check that task off your list, the better!  Apparently he doesn't enjoy the whole process quite like I do!  
WHERE I ORDER MY CARDS
Tiny Prints has been my go-to company (for Christmas cards, invitations, birth announcements, etc.) for the past several years.  One time I wasn't happy with how they cropped a picture (without telling me) when printing my 250 (!) holiday cards, and they reprinted them and sent them to me overnight, no questions asked.  They have great service, and I love their designs.
Minted is right at the top of my list now as well (maybe even the very tippy-top!).  I used them last year for my holiday cards, and they were my favorite cards yet.  They included vellum paper inserts to be sure that the ink didn't transfer inside my folded cards when mailed (because that does happen, especially if you have a picture printed on the inside).  Minted also has the best envelopes you'll find (I love the brown kraft paper myself), and they print on really beautiful paper as well.  (You can view our family's card from last year here.)  It's pretty safe to say that I think I'm developing a crush on this company.  
I have also always loved Shutterfly.  I typically order photo thank you notes there after the holidays so we can send out a little glimpse of how we celebrated, along with our note of gratitude.
To give you some ideas, see below for various cards I have ordered over the last several years.
Thank you so much to all the talented photographers who gave me permission to feature their work in this post.  I am truly grateful that you have allowed me to share your beautiful pictures.  I'm inspired by each of you!  Please check out any of their links below for a closer look–maybe you will even discover someone near you who can take pictures for your own family!  
Ampersand Studios Photography (Idaho)
Amy Robertson Photography (Florida)
Azul Photography (North Carolina)
Blue Lily (constantly traveling; worldwide)
Bre Thurston Photography (Washington/Seattle)
Emily Garrison Photography(Florida)
Esther Louise Photography (Florida)
Fresh From God (California)
Heather C. Johnson Photography (North Carolina)
Heidi Hope Photography (Rhode Island)
Mindy Leigh Photography (Michigan)
Peekaboo Photography (Utah)
Pink Sky Photography (Michigan; also shoots occasionally in Florida & Colorado)
Rebekah Westover Photography (Utah)
Simplicity Photography (Utah; occasionally travels)
Sorensen Studios (Arizona)
Sydney Middleton Photography (Minnesota)
Zoe Berkovic Photography (New York, New Jersey & Connecticut)
For even more inspiration and posing ideas, be sure to view this post with 100 Photos to Inspire Your Holiday Cards or click on the collage below.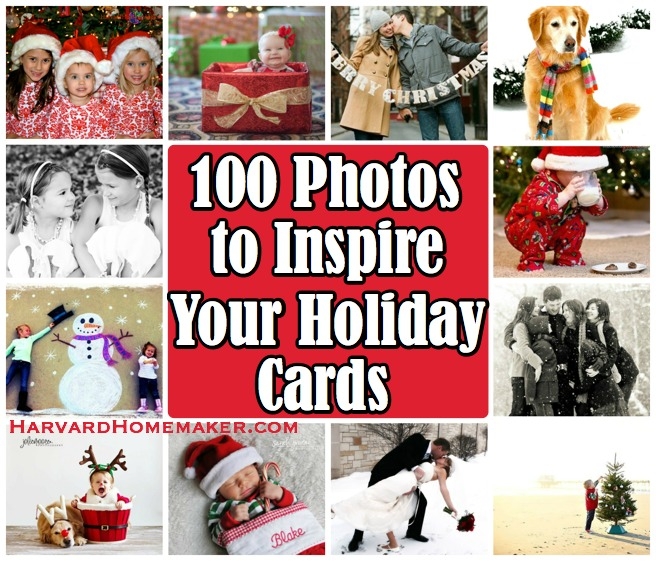 Finally, without further ado…
Lean In
via: www.sorensen-studios.com
via: simplicityphotography.com
via: www.sorensen-studios.com
As someone who grew up with two older brothers, I love this idea! :)You could do this with any number of brothers–just change what's written on each sign!
via: www.emilygarrisonphotography.com
Railroad Tracks
***Originally I had posted two pictures taken on railroad tracks. Those have since been removed due to safety concerns and readers pointing out that people are actually usually trespassing if they're on railroad tracks. Thanks for keeping me informed, everyone!
via: amyrobertsonphotography.com
via: amyrobertsonphotography.com
via: www.pinkskyphoto.net
Get in a Row
via: www.pinkskyphoto.net
via: www.pinkskyphoto.net
via: amyrobertsonphotography.com
via: peekaboophotos.blogspot.com
via: simplicityphotography.com
via: www.estherlouise.com
via: amyrobertsonphotography.com
via: www.sorensen-studios.com
via: www.heathercjohnsonphotography.com
Catch a Moment
via: simplicityphotography.com
via: www.pinkskyphoto.net
via: www.pinkskyphoto.net
via: elizabethordonez.com
via: blog.peekaboophotos.com
via: www.heathercjohnsonphotography.com
via: sydneymiddletonblog.com
Stand in a Row & Hold Hands
via: www.sorensen-studios.com
via: simplicityphotography.com
Tip for Photographing a Dog:Have the photographer walk up to the dog and start to whimper (like a dog) in order to get the dog's attention. The dog will be curious by the sound and will most likely freeze as the photographer backs away (still whimpering). Snap the pictures in a hurry while the photographer continues to whimper. The dog will be trying to figure out what's going on while everyone else smiles naturally because the photographer is making a complete fool of herself! Works like a charm!
Shoot from Above
via: www.pinkskyphoto.net
via: www.azulphotography.com
via: simplicityphotography.com
via: www.pinkskyphoto.net
via: www.pinkskyphoto.net
Well, that does it!  I hope you are inspired to take some pictures.  I know I am!!
And remember that even when things go awry during your photo session, try not to stress (easier said than done, I know!)  Just enjoy the moment… if a pose you have in mind isn't working, move on.  Don't force it, because it won't go well if you do, and you certainly won't be getting any good smiles at that point anyhow!  And if all else fails and the wheels are completely falling off, just turn around and get some neat shots from the back!  Nobody will know that your children are crying, your husband is annoyed, and one child managed to get mud down the front of her dress… it's all good!  

[optinrev-inline-optin]
Related Posts