Learn about our proven process for how to paint oak cabinets and hide the grain to achieve a completely smooth and professional finish.
I've talked about how to paint a room, my favorite room painting essentials, and some of my go-to paint colors, and today I'm going to share how we painted out 80s orange oak cabinets to achieve a custom-cabinetry finish!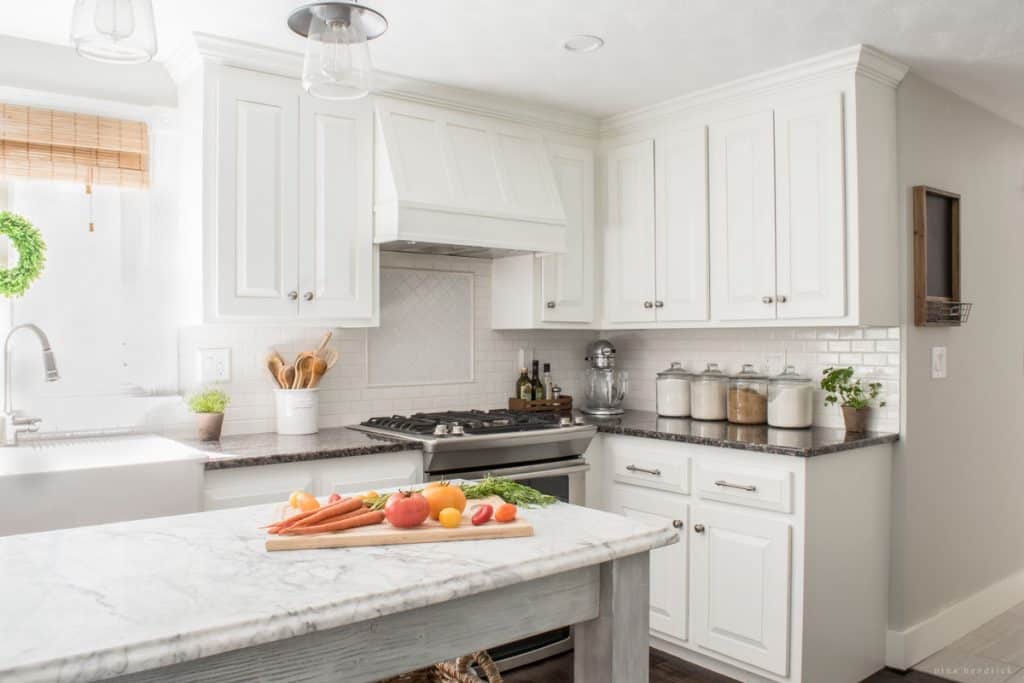 When I first wrote this post several years ago, I knew from my own research that there weren't a lot of comprehensive resources on the topic of how to paint oak cabinets and hide the grain. There weren't even many on how to paint kitchen cabinets in general! So I set out to create one. It wasn't complete, and frankly, I feel like it's too much information for one single blog post. This post now provides a summary of the project, as a companion to the e-book. I've divided it up into a few pages to make it a bit more digestible. If you are looking for reasoning, as well as an in-depth explanation of what did and didn't work, make sure you check out the ebook. The following post will provide you will all of the materials for quick reference, as well as a summary of the steps.
MY LATEST VIDEOS
How to Paint Oak Cabinets
Read this Tutorial Two Ways:
Get The Ebook
CLICK HERE FOR THE "HOW TO PAINT YOUR KITCHEN CABINETS" E-BOOK
 I will be very frank up front: this project was not a quick, or an easy one. We do not recommend it for a first DIY project. But for an experienced DIYer, it may just be the answer to having your dream kitchen within reach (at least, it was for us!). If you choose this route, you are making a major commitment. Should you choose to do it all at once, you will probably need to take a week off. If you choose weekends, it will probably take you a couple of months (all of this depends on your pace and the size of your kitchen, of course. I am referencing a leisurely pace and a similarly sized kitchen to ours). I certainly don't mean to scare you off- if I bought a house tomorrow that had orange oak, I would do it all again! In my opinion, the result definitely validated the work!
I spent many months reading tutorial after tutorial and forum after forum. Eventually, after I tested many products and processes (half a dozen wood/grain fillers, oil-based paints, latex-based paints, lacquers, even spray paint!) and created a bunch of test swatches, I was happiest with the results of the process I'm about to share with you. I decided to go my own way and I came up with the process in this tutorial. I hope that all of my research will help you as much as it helped me!
Notes: We chose and recommended the products we felt were best through research and trial-and-error. This was the best process for us, but that does not mean we can guarantee you will be able to achieve the very same results, or that you will be happy with your results. We did many test and practice runs before we attempted the main project. My husband and I are experienced at painting, although we have never done this particular project. In our opinion, it's not a beginner's project. If you are just starting out at DIY, we recommend that you speak to an experienced professional about painting your cabinets. As with all projects, we recommend that you always use proper safety equipment and proper ventilation for paint projects. 
**UPDATE POST: Black Cabinets The Ugly Truth!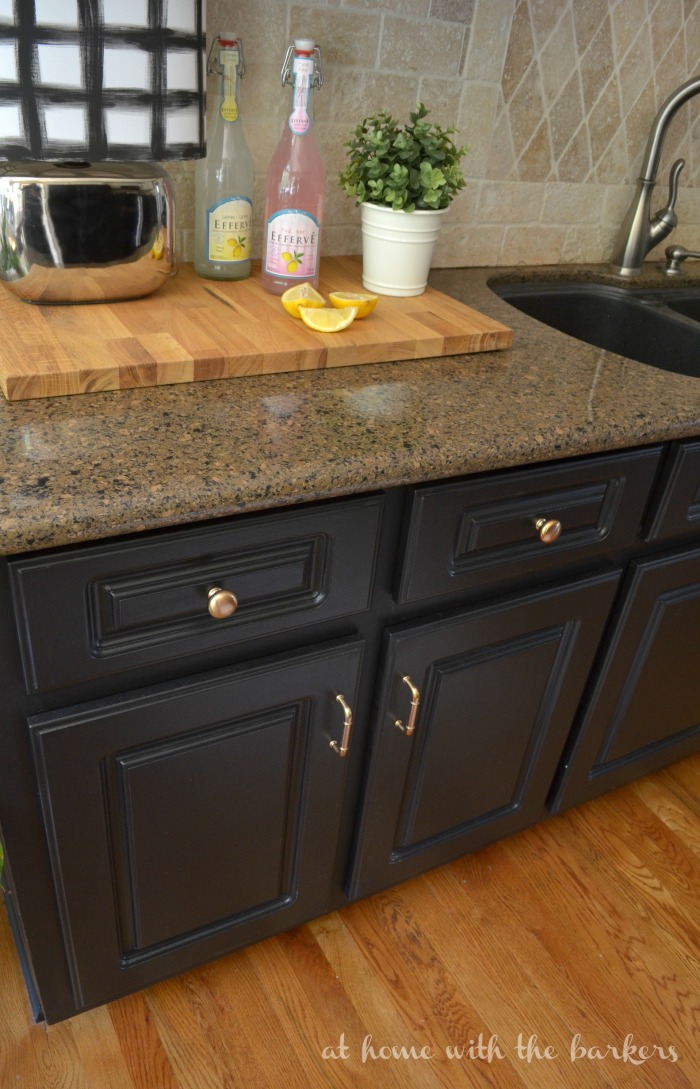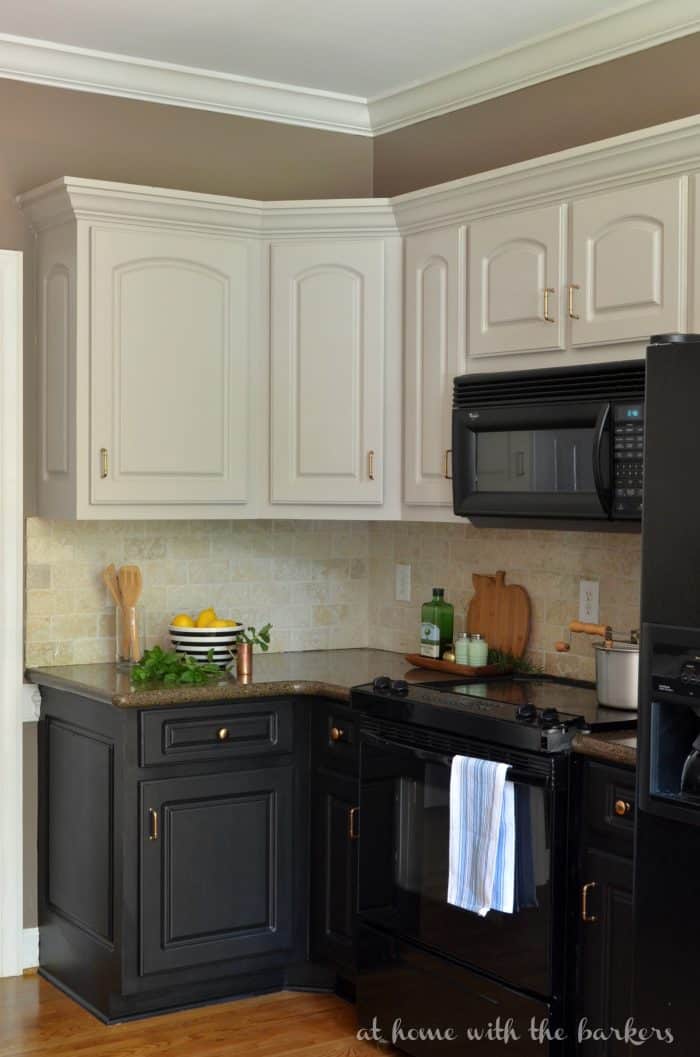 I am working on a post for the blog all about painting kitchen cabinets. If you have anything you have ever wanted to know email me or leave your question in the comments.
If this inspires you, I'd love for you to subscribe to my blog by leaving your email above in the box at the top right! I am working on some new things and I'd love to share them with you!