Q. We just picked up some sweet potatoes from a local farmer's market and as we were leaving, I heard the lady selling them tell another customer that she could easily microwave them. I've microwaved potatoes, but not sweet potatoes. Can you microwave sweet potatoes?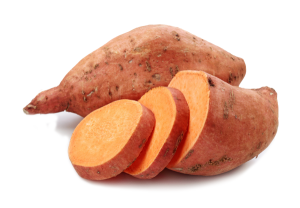 A. Sweet potato is one of the world's healthiest foods. They are a good source of vitamin A,  vitamin C, manganese, copper, pantothenic acid, and vitamin B6. Additionally, they are a good source of potassium, dietary fiber, niacin, vitamin B1, vitamin B2, and phosphorus. Plus, they're fat-free, quite low in sodium and have less calories than white potatoes although they have more sugar.
Native to Peru and discovered by Columbus, cultivation of sweet potatoes dates back to 750 BCE. Contrary to what you may have heard, they are not yams, which are usually more moist that the many varieties of sweet potatoes.
You can microwave sweet potatoes whole if you make sure to pierce it several time with a fork or knife, just as you would a regular potato, to keep it from exploding from interior steam buildup. Time can vary widely depending on your microwave and size of the sweet potato but try 4 or 5 minutes on high for the first sweet potato, adding 2 or 3 minutes for each additional one. Turn them over halfway through the cooking time.
Another way to microwave a sweet potato is to peel and cut into evenly sized chunks before putting them in a microwave safe dish. Add 1-2 tablespoons water, cover and microwave on high for 3 minutes or until soft to pierce with a fork.
Healthy Sweet potatoes

Not only are sweet potatoes delicious, they are also super healthy! Just take a look at all the nutritional benefits you will get from munching on these:
You only need to eat 1/4 of a potato to get your daily intake vitamin A.
They are lower in calories but very filling. One sweet potato only contains about 104 calories. This is great news for people who are looking to shed a few pounds!
They help maintain lower blood pressure while protecting against certain types on cancers.
They are packed with potassium, vitamin C and vitamin B6.
They are high in fiber, which is good for digestion and to lower blood glucose levels in people who suffer from diabetes.
How to bake sweet potatoes
Cooking sweet potatoes in the oven is very easy! Brush the exterior with a little olive oil, place them on a cooking tray and bake at 400ºF for 40-50 minutes. Test their doneness by sticking a fork or knife in the center. Turn the oven off and leave them in for an additional 10-15 minutes for best result.
Baked sweet potato recipes:
How to boil sweet potatoes
This is for 1 pound sweet potatoes (about 3 cups, chopped).
Peel the sweet potatoes and cut into bit size cubes. Fill a pot half full of water and add a pinch of salt. Bring to a boil and add sweet potatoes. Cover, lower the heat and simmer for 10-12 minutes. Drain well and let cool for a few minutes before using.
For mashed sweet potatoes, boil for an additional 5-1o minutes, until very tender. Drain well, transfer back to the pot and mash using a potato masher or a fork.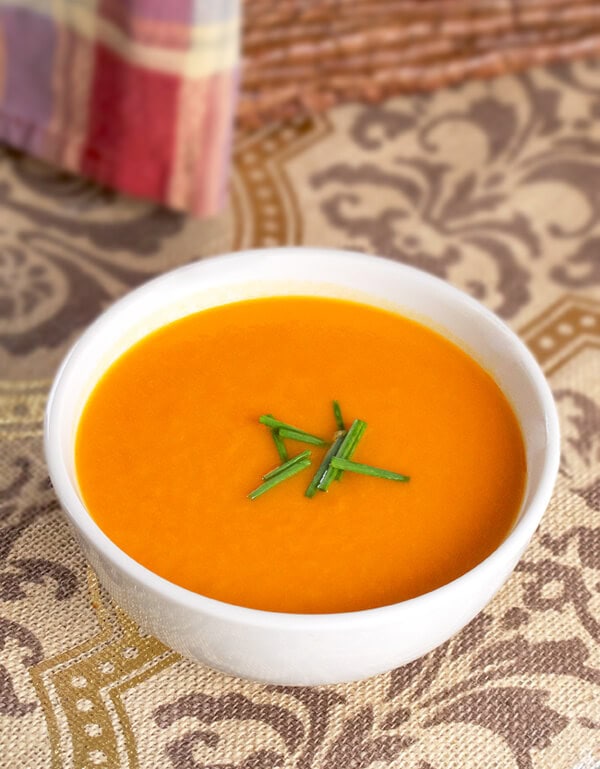 Boiled and mashed sweet potatoes recipes:
How to Steam Sweet Potatoes
Fill the bottom of a steamer with about 2-3 inches of water. Peel sweet potato and slice into 1-inch thick pieces. When the steamer is ready, add pieces, cover and steam for 7-10 minutes, or until the potato slices are tender.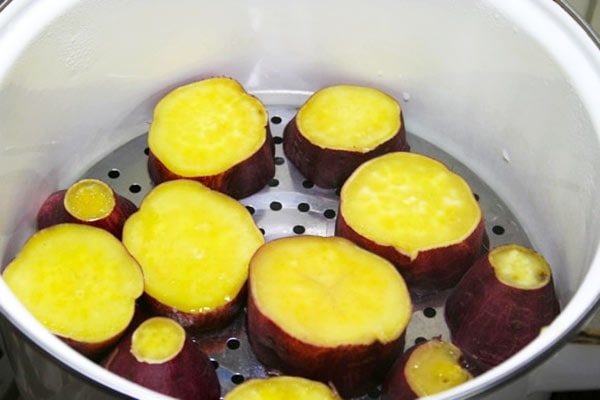 Steamed sweet potato recipes:
How to cook sweet potatoes on the stove (pan fry)
Chop the sweet potatoes into bite size pieces. In a pan over medium high heat, add 1-2 tablespoons olive oil (or other oil) and when the oil is hot, add potatoes. Sautee for 8-10 minutes, until the outside is a caramel/dark orange color and the inside is tender. Season with salt and pepper and serve.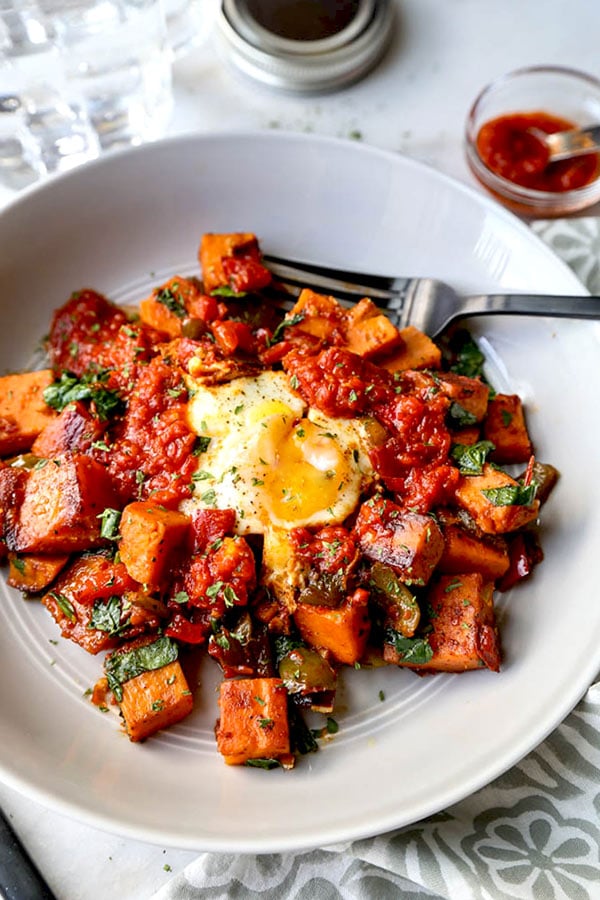 Sautéed sweet potatoes recipes:
How to cook sweet potatoes in the microwave
Prick holes throughout the sweet potatoes using a fork and microwave on high for 4 minutes. Flip it over and microwave again for 4 minutes. Check the doneness by piercing the potato with a knife. If it goes through easily it's ready, otherwise microwave for an additional 2-3 minutes.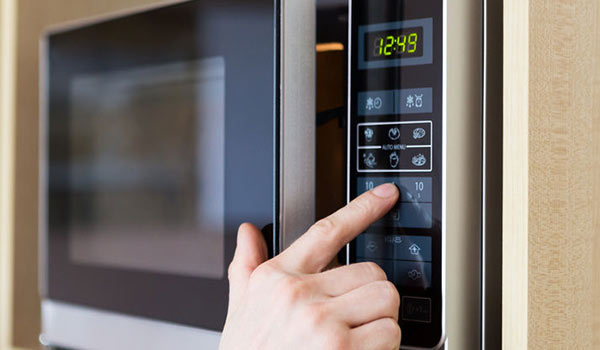 How to Make Sweet Potato Fries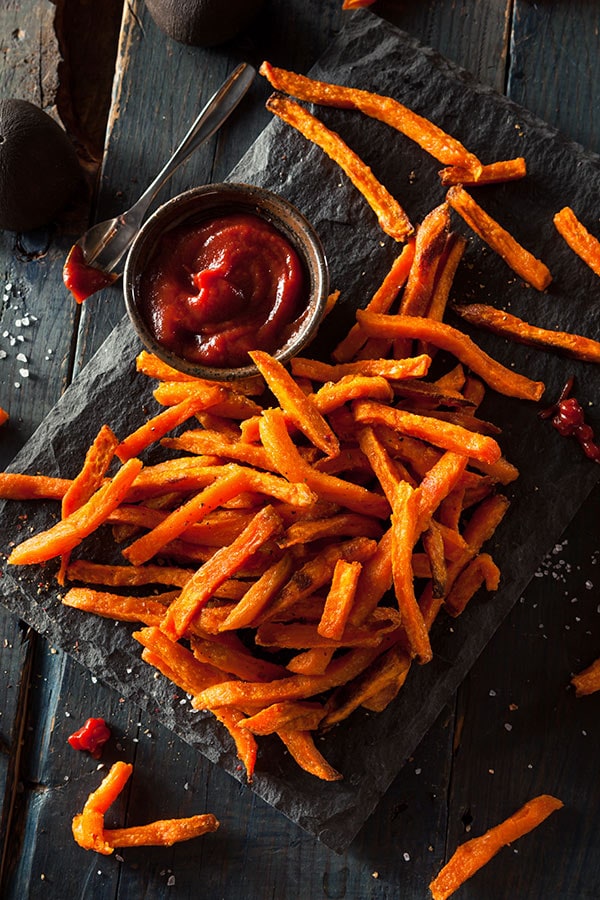 These directions are for 1 pound of sweet potatoes.
Preheat oven to 400ºF.
Cut the potatoes into matchsticks – about 1/4 to 1/2-inch thick. Toss the sweet potatoes with 2 tablespoons of olive oil and sprinkle sea salt on top. You can use all kinds of seasoning to play with the flavors here. I like to add a little cumin and chili powder and plenty of ground black pepper!
Cover a baking tray with aluminum foil and spread the sweet potatoes, laying flat. You may need two baking trays for this. Bake for 25-30 minutes, flipping them over halfway through.
How to Make Candied Sweet Potatoes
Recipe is below!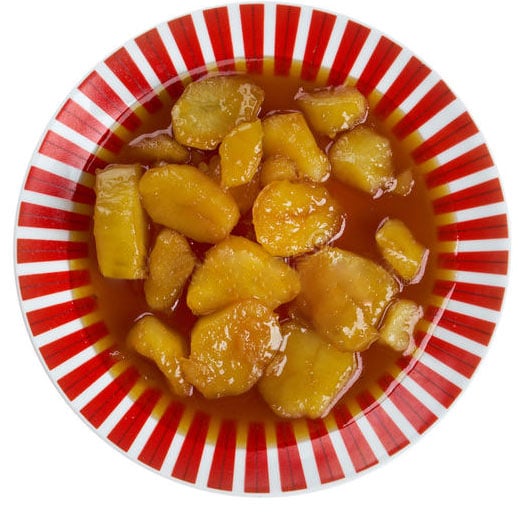 Print
Prep Time:

15 minutes

Cook Time:

60 minutes

Total Time:

75 minutes

Yield:

4 people
2 pounds sweet potatoes
2 tablespoons brown sugar
2 tablespoons 100% pure maple syrup
2 tablespoons 100% orange juice
2 tablespoons butter
2 tablespoons olive oil
1/2 teaspoon salt
Preheat oven to 375ºF.
Peel the potatoes, slice it in half lengthwise and chop into 1-inch thick pieces.
Put the potatoes in a pot and add enough water to cover the potatoes. Bring to a boil, reduce heat to medium and cook for 7 minutes.
Drain and let cool for a few minutes. Transfer sweet potatoes to a baking dish and lay them flat.
Put sugar, maple syrup, orange juice, butter and olive oil in a microwave safe container and zap for 15 second. Stir until sugar has dissolved. Microwave for an additional 5-10 seconds if the sugar isn't melting.
Pour sugar mixture over the potatoes and bake for 30 minutes, until sauce is thicker and bubbly. Serve.