Making Thai spring rolls is one of my favorite kitchen activities—it's especially fun to wrap them with a group of friends when we want to get creative with our food. They look impressive but are surprisingly easy to make. —Marea Goodman, co-author of Straight from the Earth
Want more meatless recipes like this? Subscribe to our newsletter for a weekly selection of plant-based recipes delivered right to your inbox!
Serves 6; makes 12 rolls
For the Peanut Sauce:
1/4 cup peanut butter, salted or unsalted, creamy or crunchy
1/4 cup very hot water (about 180°F)
1 tbsp. soy sauce
1 tbsp. rice vinegar
2 tsp. agave nectar
1 tsp. fresh lime juice
1/8 tsp salt
Freshly ground black pepper
For the Tofu:
1 tbsp. low-sodium soy sauce
1 tbsp. extra-virgin olive oil
1/8 tsp freshly ground black pepper
8 oz. extra-firm tofu, cut into twelve sticks
For the Spring Rolls:
1 cup cooked rice noodles, prepared according to package directions
12 cucumber sticks
12 carrot sticks
1 cup packed mung bean sprouts
1 ripe avocado, sliced lengthwise into 12 even pieces
12 pieces heirloom or romaine lettuce
1/4 cup coarsely chopped fresh spearmint
1/4 cup fresh cilantro
12 6 in. spring roll wrappers
To make the peanut sauce: Stir together the peanut butter and hot water in a small bowl until smooth. Add the soy sauce, vinegar, agave, lime juice, salt, and a pinch of pepper and stir until thoroughly combined. Set aside at room temperature.
To make the tofu: Position a rack in the middle of the oven and preheat it to 375°F/190°C/gas 5. Whisk together the soy sauce, oil, and pepper in a small bowl. Drain the tofu sticks on paper towels to remove excess water. Place the tofu on a small rimmed baking sheet or in a casserole dish and pour the marinade evenly over each piece. Make sure every side is thoroughly coated. Allow the tofu to marinate for at least 10 to 15 minutes before baking.
Bake the tofu on the middle rack for 15 minutes. Remove it from the oven, flip each stick over, then bake for another 15 minutes, or until golden brown.
To make the spring rolls: Place the noodles, cucumber, carrot, bean sprouts, avocado, lettuce, mint, cilantro, and tofu on individual plates around your work surface.
Fill a wide, shallow bowl with warm water. Place one spring roll wrapper in the bowl and let it soak until limp, about 5 seconds. Lay the wrapper down flat on your work surface. In the upper center section of the wrapper, place 1 piece of lettuce. You will want to leave at least 1 in/2.5 cm at the bottom of the wrapper uncovered; no need to leave any space at the top. In a compact vertical line, arrange 1 piece each of carrot, cucumber, tofu, and avocado, a generous 1 tbsp each of the bean sprouts and noodles, and 1 tsp each of the mint and cilantro.
Fold the bottom edge of the wrapper on top of the filling. Then tightly (but gently) pull the left edge of the wrapper over the filling and the folded bottom edge. It may be helpful to put pressure on the filling with your fingertips to make it as compact as possible while rolling. Pull and roll the left side over the right side of the wrapper, keeping the filling as compact as possible. Press the edges of the wrapper together to close. You will have the top of the spring roll open, and tightly wrapped bottom and sides. Repeat until all 12 spring rolls are assembled. Serve with the peanut sauce.
Recipe Pairing Ideas
SUBSCRIBE AND NEVER MISS A RECIPE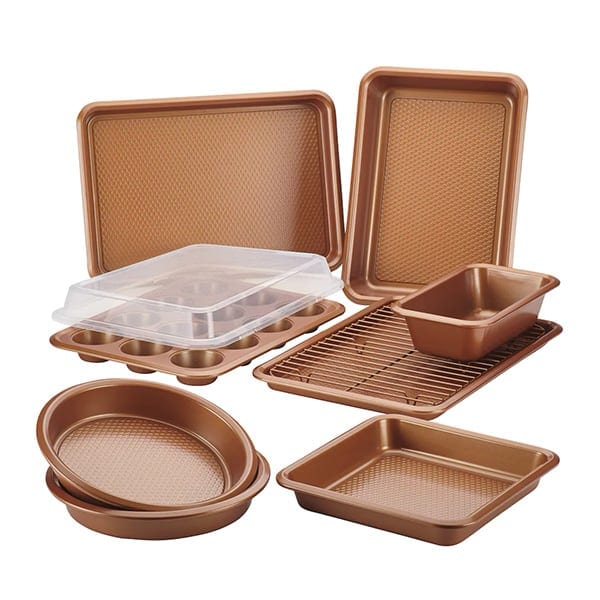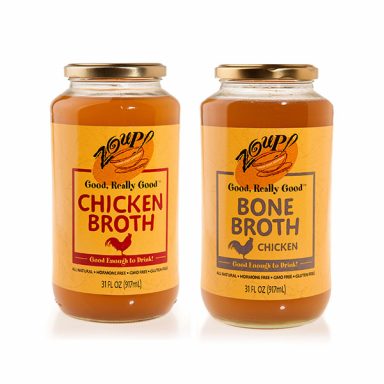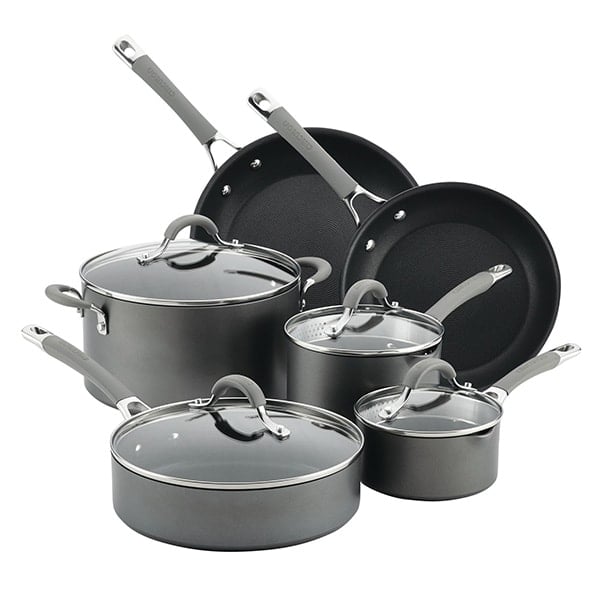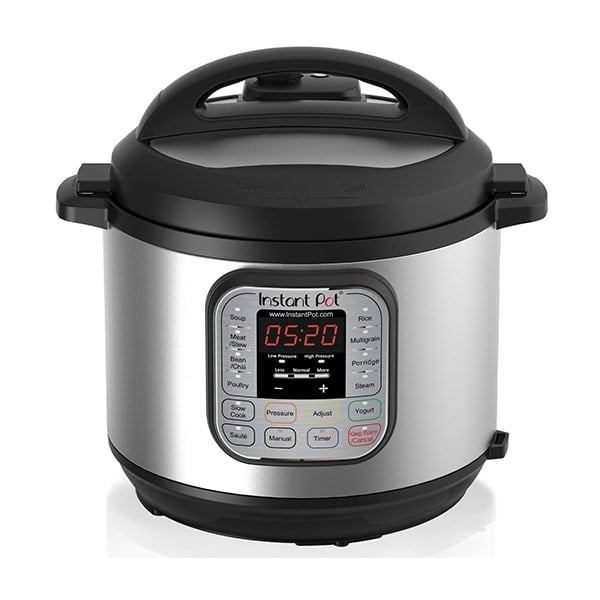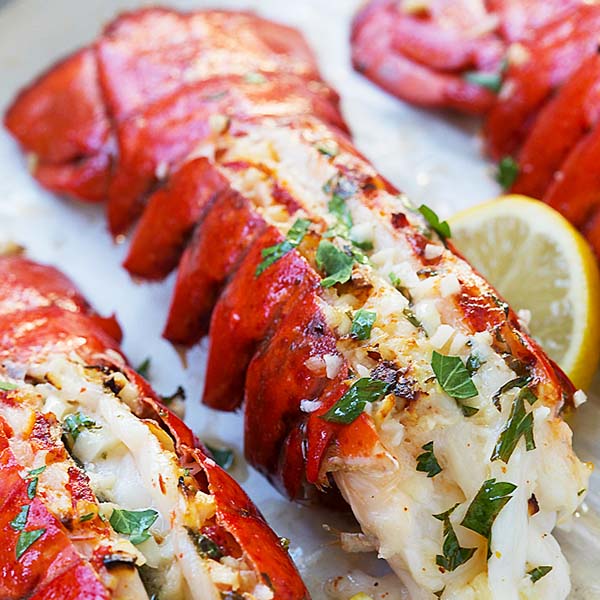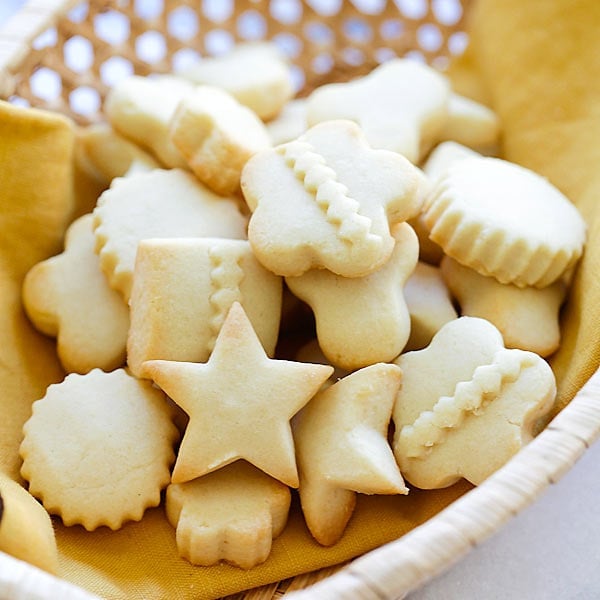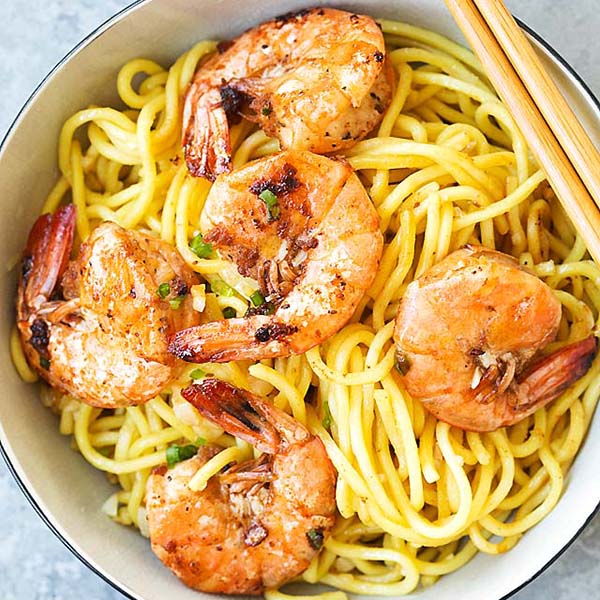 SUBSCRIBE TO RASA MALAYSIA NEWSLETTER AND GET EASY AND DELICIOUS RECIPES DELIVERED TO YOUR INBOX. If you try my recipe, please use hashtag #rasamalaysia on social media so I can see your creations! Follow me on Facebook | Instagram | Pinterest | Twitter for new recipes, giveaways and more.
IMPORTANT:
All photos and recipes on Rasa Malaysia are copyright protected. Please do not use the photos and recipes without prior written permission. If you wish to republish this recipe, please rewrite the recipe in your own words instead of copy and paste and link back to https://rasamalaysia.com/recipe-fried-spring-rolls/. Thank you very much!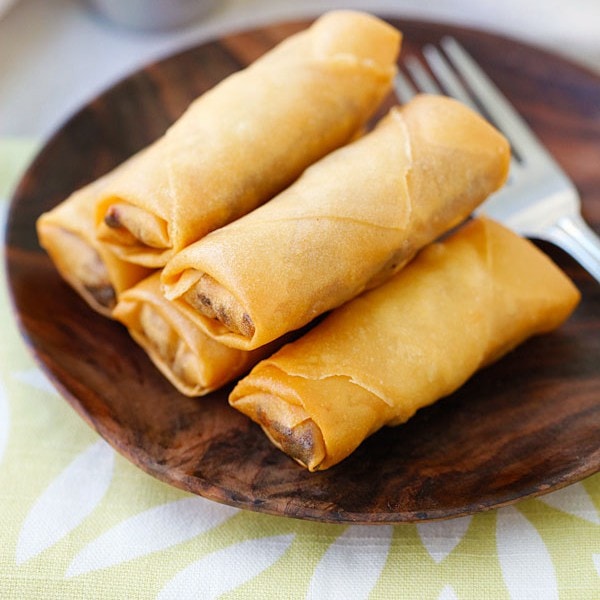 Servings 5 (makes 16-20 rolls)
1

piece

bean curd

diced into tiny pieces

1 1/2

tablespoons

oil

2

cloves

garlic

minced

6

shrimp

shelled, deveined, and chopped into small pieces

1

jicama

1 1/5 lbs, finely shredded

1

carrot

finely shredded

6

long beans

chopped

Salt to taste

Sugar to taste

3

dashes ground white pepper

1

pack of frozen Popiah wrappers

need 25-30 fresh Popiah skin

Oil

for deep frying
2

tablespoon

cornstarch

5

tablespoons

water
Pan-fry the diced bean curd with a little oil until they turn light brown. Set aside.
Heat oil in a wok and stir fry the garlic until aromatic. Add shrimp, julienned jicama, carrot and long beans. Season with salt, sugar, pepper, and cook for 5 minutes.
To assemble the spring rolls, lay a spring roll wrapper on a clean cutting board. Put some filling in the middle and add some diced bean curd on top of the filling. Fold in the two sides and roll up the wrapper tightly to form the spring rolls. Seal the spring roll with the sealing paste and deep dry them over medium heat until golden brown. Drain the spring rolls on paper towels and serve them with chili sauce.
For the chili dipping sauce, I recommend Lingham's hot sauce if you can find it, or Sriracha hot chili sauce, or Thai sweet chili sauce. If you can't find jicama in your market, you can use cabbage.
Calories 265 Calories from Fat 51 Total Carbohydrates 37.4g 12%* Percent Daily Values are based on a 2000 calorie diet.
Making The Best Fresh Spring Rolls
Using fresh ingredients is a must in spring rolls. That's not to say that you can't get creative and use leftover meats and such to fill your spring rolls. But, you do want to make sure you include at least a few elements with a crunch, like carrot or cucumber matchsticks, bean sprouts, or lettuce.
Fresh herbs are also a must for capturing the Vietnamese fresh spring roll flavor. You'll be amazed what a few leaves of basil, mint, or cilantro can do to brighten the flavor of the rolls.
The recipe we're sharing with you today is for traditional Vietnamese pork and shrimp spring rolls. These rolls typically include rice noodles. The noodles act as a nice, light filler to the rolls, and make these rolls much more filling than you would expect from such a fresh and light dish.
How To Roll A Spring Roll
You want to layer your ingredients on the 1/3 of the rice paper closest to you. After layering your ingredients, you will begin to roll by picking up the edge closest to you and pulling it gently over the filling. Use your fingers to tuck the ingredients under the rice paper, pulling them gently towards you as you bring the paper over.
Once you wrap the roll one half rotation, you will notice that the rice paper begins to stick to itself, sealing the ingredients inside and making it very easy to roll. For the shrimp and pork rolls, we like to add the shrimp over top of the lettuce after wrapping the roll one half rotation. This gives the shrimp slices that nice and vibrant, pop-out-at-you, effect.
Continue wrapping the roll until your lettuce side is face down. (You should be about 2/3 of the way through your rice paper.) The lettuce/shrimp side will be the top of the roll, so we need to fold the two sides in so that they stick to what will be the bottom of our roll.
Once the sides are folded in, continue rolling away from you to seal in the sides and finish off your rice paper.
Serving Vietnamese Spring Rolls
Some people will argue that spring rolls are best served immediately, and while they are WONDERFUL eaten right away, we find that they also make a nice, easy, and quick pack-and-go lunch.
To make your spring rolls ahead of time, wrap each roll, individually, in a lightly dampened paper towel and store them in an airtight container. When you are ready to eat them, unwrap the rolls from the paper towels and let them set, exposed to the air, for a minute or two before eating. (Letting them set will give the wrappers a moment to dry out and become less tacky to the touch.)
We don't recommend storing the spring rolls side by side (not wrapped in a paper towel) because the rice paper will stick to itself.
Feel free to get creative with your roll fillings. These are the perfect way to turn some leftover meat and fresh vegetables into a tasty and healthy, portable lunch!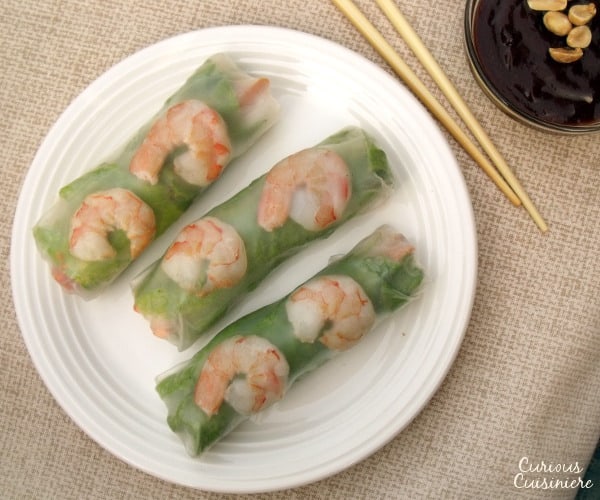 2

oz

rice noodles

(rice sticks)

1/4

lb

shrimp,

peeled, cooked, and split in half

1/4

lb

cooked pork,

sliced or shredded

4

large lettuce leaves,

hard veins removed

2

carrots,

cut into matchsticks

1

large handfull

fresh cilantro

1

large handfull

fresh mint

1

large handfull

fresh Thai basil

8

rice paper spring roll wrappers
Cook the rice noodles according to their package directions. Drain and set aside.
Mis en place. Get all your roll ingredients chopped and ready before you start on the rolls.
Fill a large bowl with warm water. Dip a rice paper wrapper in the bowl, just long enough to cover the entire surface (both sides) with water. (No more than 3-5 seconds.) Place the moistened wrapper on a clean, damp tea towel.
Layer your ingredients on the third of the wrapper closest to you, starting with a piece of a lettuce leaf, followed by carrot sticks, a few leaves of each herb, some rice noodles, and a little pork.
After layering your ingredients, you will begin to roll by picking up the edge closest to you and pulling it gently over the filling. Use your fingers to tuck the ingredients under the rice paper, pulling them gently towards you as you bring the paper's edge over. Continue to roll away from you. Once you wrap the roll one full rotation, you will notice that the rice paper begins to stick to itself, sealing the ingredients inside and making it very easy to roll. For the shrimp and pork rolls, we like to add the shrimp over top of the lettuce after wrapping the roll one full rotation. This gives the shrimp slices that nice and vibrant, pop-out-at-you, effect.
After adding the shrimp, continue wrapping the roll until your lettuce/shrimp side is face down. (You should be about 2/3 of the way through your rice paper by now.) Fold the sides in and continue rolling away from you until all the rice paper has been used.
Serve immediately with Hoisin sauce for dipping. Or, wrap each roll in a lightly damp paper towel and store in an airtight container for up to 12 hours.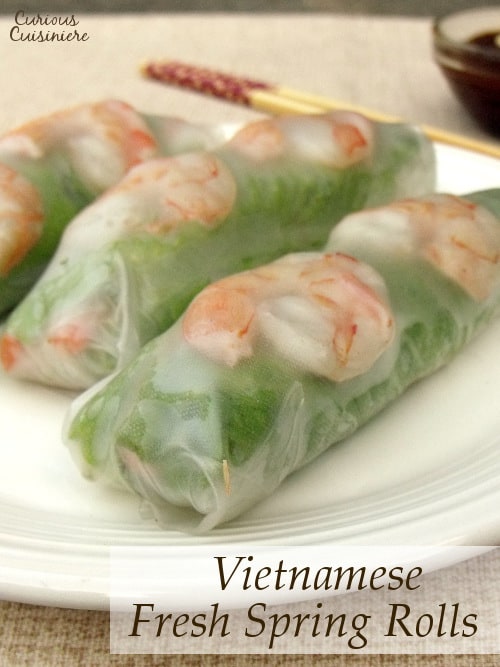 This week the Sunday Supper team is sharing recipes to get your family read to go Back to School! From fueling breakfasts to lunchbox ideas, fun after school snacks to quick school night dinners, get prepared with the great recipes below. Thanks for DB aka Foodie Stuntman of Crazy Foodie Stunts and Caroline at Caroline's Cooking for hosting this week's event!
Getting Started On School Days
Ideas for the Lunchbox
After School Snacks and Beverages
School Night Suppers
Sweets to End the Day
Join the #SundaySupper conversation on twitter on Sunday! We tweet throughout the day and share recipes from all over the world. Our weekly chat starts at 7:00 pm ET. Follow the #SundaySupper hashtag and remember to include it in your tweets to join in the chat. To get more great Sunday Supper Recipes, visit our website or check out our Pinterest board.
Would you like to join the Sunday Supper Movement? It's easy. You can sign up by clicking here: Sunday Supper Movement.
DISCLOSURE: This post contains Amazon affiliate links. These links are provided to help you find some of the more specialty products we mention in the recipe. If you make any purchase clicking through our links, we receive a small commission from Amazon, at no extra cost to you. Thank you for supporting Curious Cuisiniere!
What are Vietnamese Spring Roll wrappers made of?
The wrappers you're looking for are made entirely of rice. Rice wrappers are round, thin, clear, and feel just like a dry noodle.
Whatever you do, don't get the kind made of wheat flour from the freezer section that look like egg roll wrappers—that's for a different recipe altogether. Look for edible rice paper wrappers, rice noodle vermicelli, and hoisin sauce in Asian markets.
How do you dampen spring roll wrappers?
Restaurants where you can build your own spring rolls use these little gadgets filled with hot water for tabletop dipping, which is worth the investment if everyone in your family likes to make their own.
But if you're working solo, there are several ways to dampen your wrapper, and it all depends on what works for you and how quickly you can roll.
First, you can fill a bowl with warm water, or heat a skillet of water on the stove, and dip the wrappers in very briefly.
Or, you can alternate wrappers between sheets of wet paper towels. Within 3 minutes they will be soft enough to handle but not so soft that they disintegrate.
There's even another way: hold the wrapper under the faucet for one second; lay on a wet towel and assemble (the wrapper will soften up immediately).
However you tackle this, try not to "soak" the rice paper for too long because it will break down too quickly, making the wrappers slippery and rolling more difficult to do.
Can Vietnamese Spring Rolls be made ahead of time?
These rolls are perfect the same day you make them, stored in the refrigerator under a damp towel. They will still taste good the next day, but they might start to get a little sticky.
Can Vietnamese Spring Rolls be frozen?
Unfortunately, they're best eaten when you make them and probably won't hold up in the freezer.
And let's be friends on Pinterest! I'm always pinning tasty recipes!
Prep Time 20 minutes
Cook Time 5 minutes
Total Time 25 minutes
Servings 8 servings
Calories 254 kcal
For the spring rolls:
8

(12-inch)

rice-paper rounds

(30 cm)

8

red-leaf lettuce leaves

stems removed

2

ounces

cellophane noodles

soaked in warm water for 15 minutes and drained

1

carrot

peeled and finely shredded

1/2

small

cucumber

peeled and seeded, then finely shredded

1/2

pound block

extra firm tofu

cut into 16 slices each 4 inches (10 cm) long by 1/4 inch (6 cm) thick

1/2

cup

mung beans sprouts

1

bunch

fresh mint

leaves only

1

bunch

fresh cilantro

leaves only (fresh coriander)

Nuoc Cham

for serving
For the nuoc cham:
3

cloves

garlic

minced

1 1/2

tablespoons

sugar

3

tablespoons

fish sauce

(see notes for vegan options)

2

tablespoons

rice vinegar

2

tablespoons

fresh lime juice

1

serrano chile

seeded and thinly sliced on the diagonal

1

tablespoon

grated carrot

1

tablespoon

grated daikon
To make the spring rolls:
Fill a large bowl or a wide skillet with hot water. Working with 1 rice-paper at a time, dip the round in warm water for only 1 second. Lay wrapper on a flat work surface. 

To assemble each roll, lay a lettuce leaf horizontally on the bottom half of the moistened rice paper. At the base of the lettuce, place several strands of noodles, 1 teaspoon each of the carrot and cucumber, 2 slices tofu, 1 tablespoon of bean sprouts, and several leaves of mint and cilantro. Be careful not to overstuff the rolls. Lift the bottom edge of the rice paper and carefully place over the noodles and other ingredients, then roll once to form a tight cylinder. 

Fold in the sides of the rice paper and continue to roll the rice paper and filling into a cylinder.

Place the prepared rolls, seam side down, on a platter and cover with a damp kitchen towel. The rolls can be held at room temperature for several hours before serving.

Just before serving, cut each roll in half at an angle. Serve with Nuoc Cham.
To make the nuoc cham:
Using a mortar and pestle, grind together the garlic and sugar until the paste forms. Or, combine the ingredients in a mini food processor and process to a paste.

Transfer to a bowl and whisk in the fish sauce, rice vinegar, lime juice, and 1/4 cup water.

Pour through a fine-mesh sieve into a clean bowl and add the chile, carrot, and daikon. Makes about 2/3 cup.
Note: Traditionally, the term spring roll has been used to describe both rolls that are fried after filling and rolls that are served without further cooking. This recipe makes fresh spring rolls. 
Wrapping Tip: It's important not to over soak the wrapper in the water. Dipping for just a second allows the wrapper to become moist and tacky enough to hold together once rolled. 
Serving Tip: Nuoc Cham is a condiment offered as an accompaniment to myriad Vietnamese dishes, including spring rolls, crepes, beef noodle soup and grilled chicken with noodles. 
Fish Sauce: To make the nuoc cham vegan, use vegetarian fish sauce (made with seaweed) instead.
This post contains affiliate links. For more information on my Affiliate and Advertising Policy, please click here.