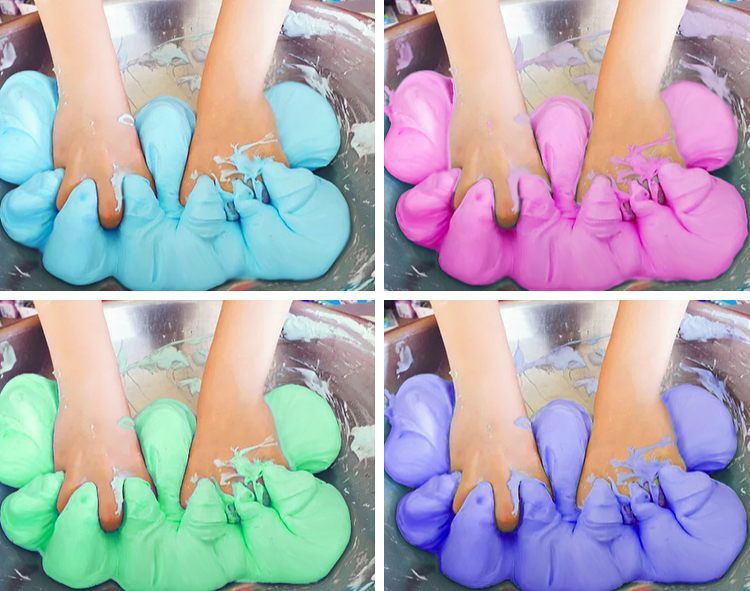 Fluffy slime (or any slime)  is a great tool for getting kids interested in science. Plus, it's super easy to make at home!
Mix up these three ingredients and a little food coloring of your choice, and start playing with fluffy slime. It's a little stickier than other slime recipes, but it can easily come off your kids' hands by sliding or rolling their hands together. It will stick to fabric, but can also be removed by sliding or rolling it. To be safe, have the kids wear old t-shirts and if you have carpet, put an old towel or sheet down.
Note: The contact solution must contain boric acid as an active ingredient. Most brands contain boric acid, but definitely double-check the label so that your slime comes out correctly. Contact solution is a diuretic so please don't let young kids handle it and ensure your child washes their hands after playing with the slime as a precaution.
1 cup of glue
3 cups of shaving cream
5+ tbsp contact solution
A few drops of food coloring, to your liking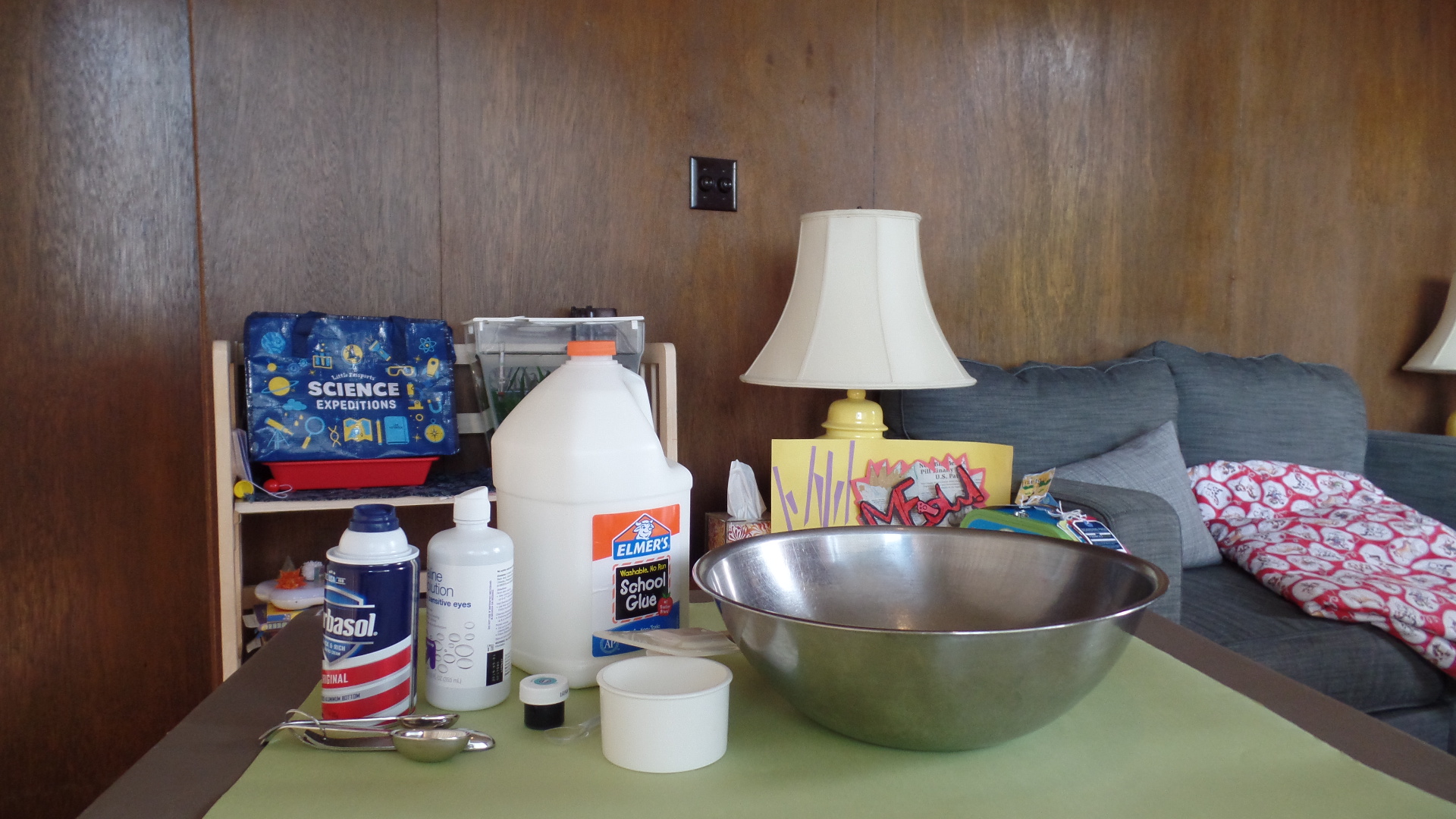 1. Empty your glue into a large bowl and add the food coloring little by little, mixing until you get your desired color.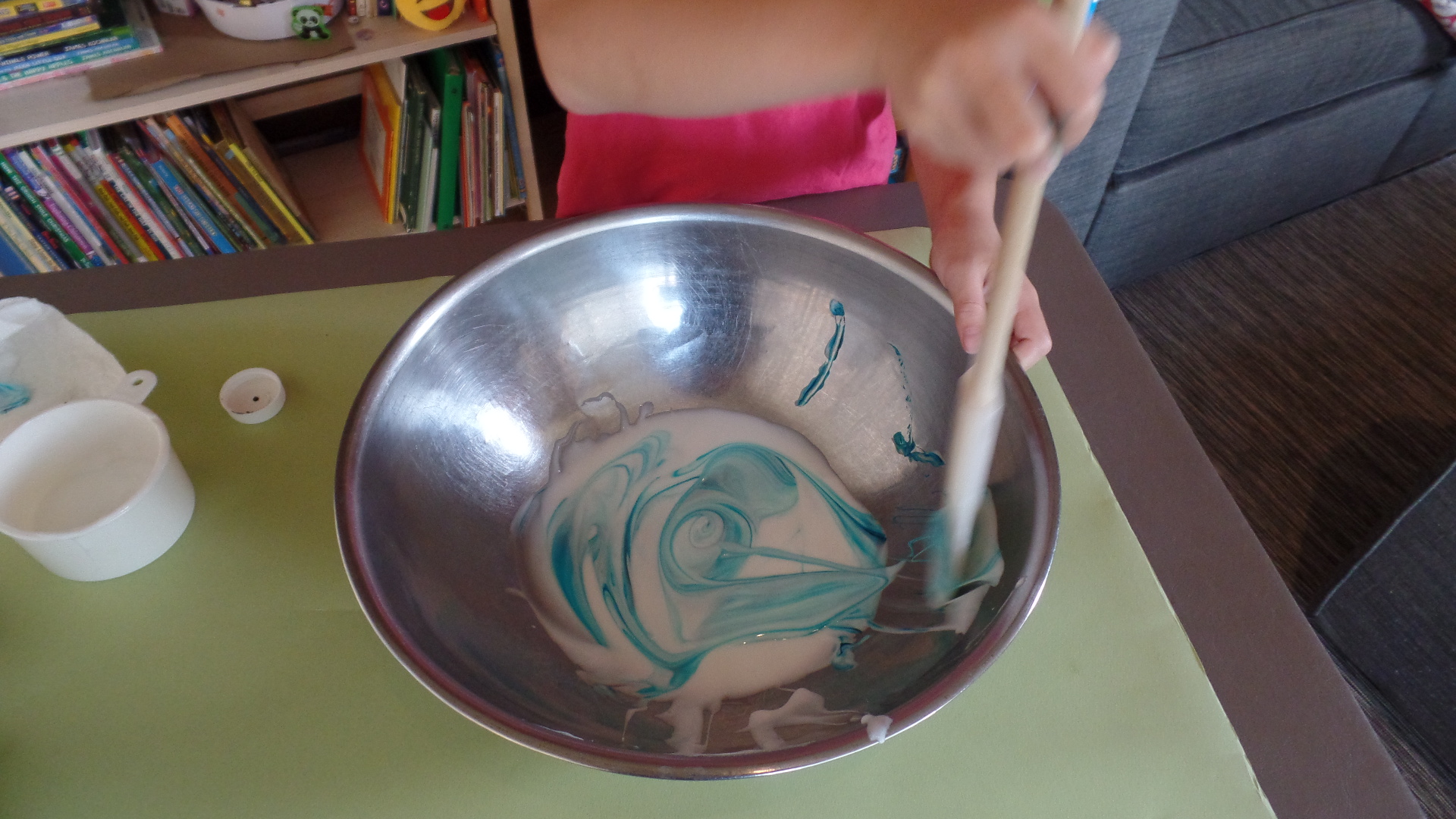 2. Add the shaving cream and mix well.  The mixture will start to get very thick and fluffy.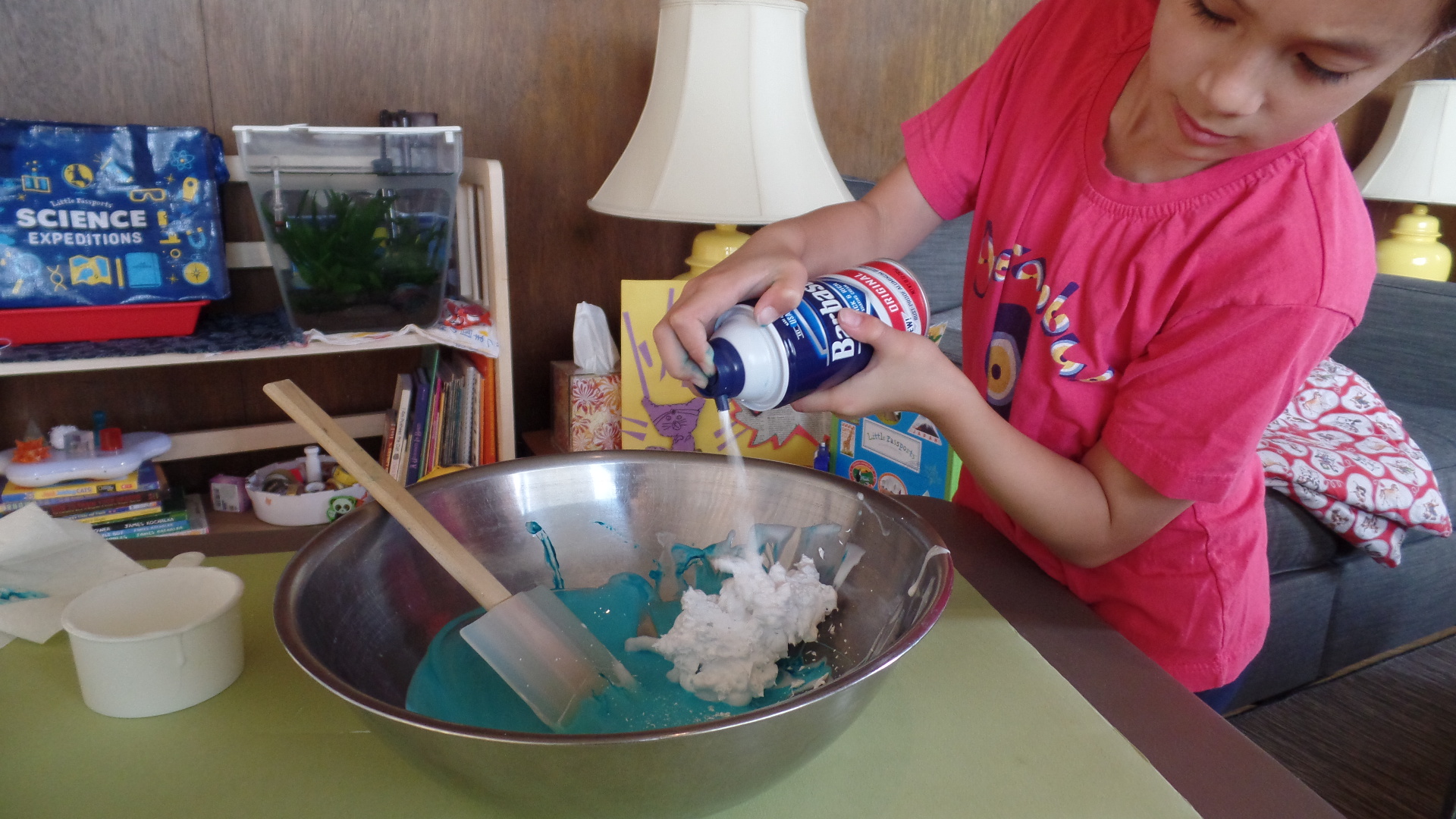 3. Now you are ready to add in your "slime activator" – the contact solution.  Add it in little by little, and keep stirring until you start getting the slime consistency.  Add smaller and smaller amounts towards the end.
4. Stand back, and let the kids have fun!
Every month, your child will receive a package full of science experiments and STEM-related activities with themes like rockets, forensics, caves and crystals, slime and so much more!
Shop Now
Elmer's Glue Slime Recipe
Ingredients

Directions
1. Find a bowl, cup, or plate to mix your slime in
2. Pour out the entire contents of a 4oz of Elmer's School Glue into the bowl
3. Add 1/2 TBSP of Baking Soda and mix
4. After mixing, add your choice of food coloring
5. Mix and/or add more food coloring until you get the color you want
6. Add 1 TBSP of contact lens solution
7. Mix until slime forms and it begins to get harder to mix
8. Take the slime out and begin kneading with both of your hands
9. If needed, add 1/4 TBSP Contact Lens Solution to make the slime less sticky
Feel free to experiment with color combinations, add small sensory objects or glitter. Each batch can be completely unique and achieve different learning goals! Scientific method, fractions and math, color theory, or sensory stimulation, the options are endless.
More Great Recipes from Elmer's
Elmer's Slime Recipes & Activities