Easiest Ever Baked Macaroni and Cheese – this is a go-to recipe of many of my readers and it will become the same for your family!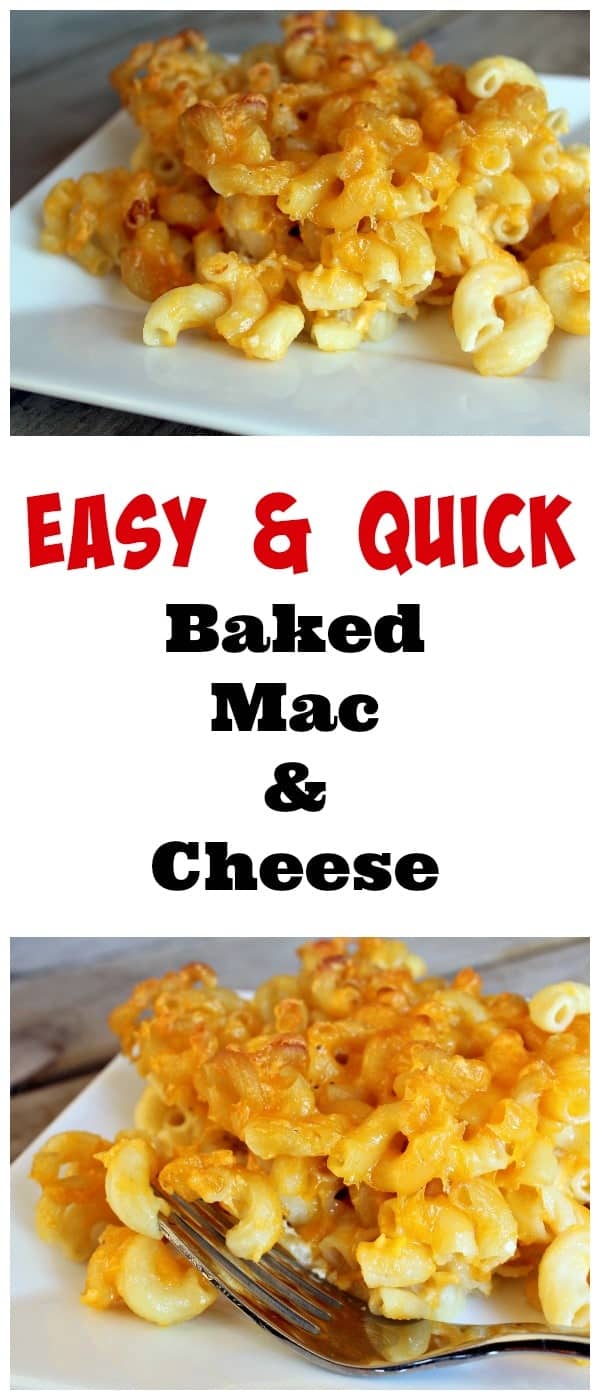 No really.
This is the easiest evvvvvver macaroni and cheese.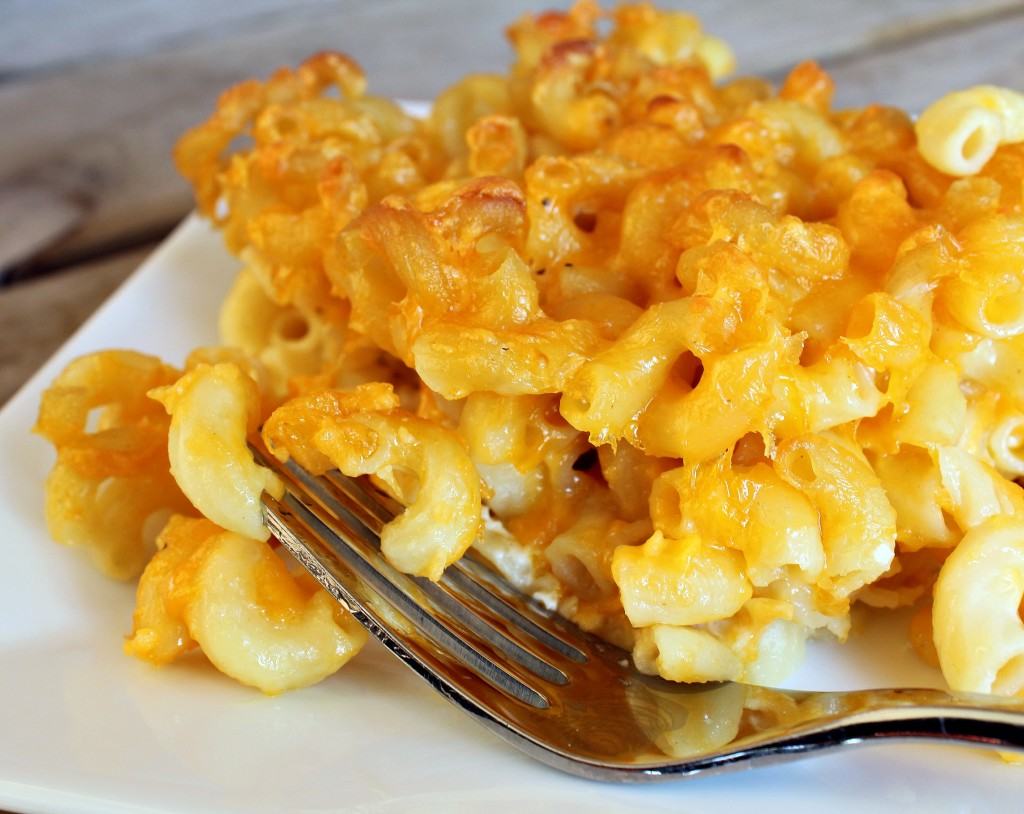 You boil pasta, mix with the cheese and other ingredients, put it in the pan and pour the milk over it. No messing with white sauces or tricky steps. No getting four pots and pans dirty! You can prep it ahead and keep it in the fridge overnight and then it will be ready to bake when you want it! It's a total crowd pleaser. This is a great recipe for busy weeknight meals but also for entertaining.
Enjoy one of our family's favorite meals! I grew up eating this macaroni and cheese and it was always a special day when my mom prepared it. Now I love serving it to my family and I especially love how easy it is to prepare, obviously.
A few notes to answer some common questions –
Sharp cheddar is best (I use extra sharp) – it provides this macaroni and cheese with the maximum amount of flavor.
Grate your own cheese for best results, but it works with pre-grated as well.
Breadcrumbs on the top would be good if that's how you like mac & cheese!
I like my top extra crispy. If you do not, I'd recommend covering with foil for at least the first 30 minutes, up until the entire time.
This can be prepped in full a day ahead (aside from baking) and baked prior to serving.
Whole wheat pasta is awesome in this, and is the way I usually make it.
Watch this 1-minute video to see how to make this baked macaroni and cheese!
Did you make this recipe?   Leave a review »
1 pound (16oz)  elbow macaroni (I often use whole wheat)
1 pound (4 cups) shredded extra sharp or sharp cheddar cheese
2 tablespoons all-purpose flour
¼ teaspoon ground mustard
Salt and pepper to taste
2 cups low-fat milk (whole works great too)
1 1/2 tablespoons butter (optional)
Preheat oven to 375°F. Spray or grease a casserole dish or a 9×13 pan.
Cook macaroni as directed on the package in salted water until tender. Drain when finished cooking.
While macaroni is cooking, combine 2 and 1/2 cups of cheese with dry ingredients (flour, ground mustard, salt and pepper).
Combine cheese mixture with hot macaroni and pour into the greased pan. Pour milk over macaroni. Top with remaining cheese and dot with butter (optional, but recommended).
Bake for 45 minutes or until firm and golden brown. I stick a knife in it to see if the milk is still runny or if it has firmed up.
(Optional) Let sit for 10 minutes before serving to further firm up.
Note: I like my noodles a little extra crispy—as you can probably tell from the photos. If you like a softer noodle, I'd recommend covering this with foil for at least the first 30 minutes of baking.
All images and text ©Rachel Cooks.
Verdict: Best ever baked macaroni and cheese.
Husband's take: He loves this recipe for mac & cheese.
Changes I would make: None – this is the best baked mac and cheese.
Difficulty: So easy. SO SO SO SO easy.
Looking for more macaroni and cheese? I have you MORE than covered!
Try:
One Pan Copycat Panera Macaroni and Cheese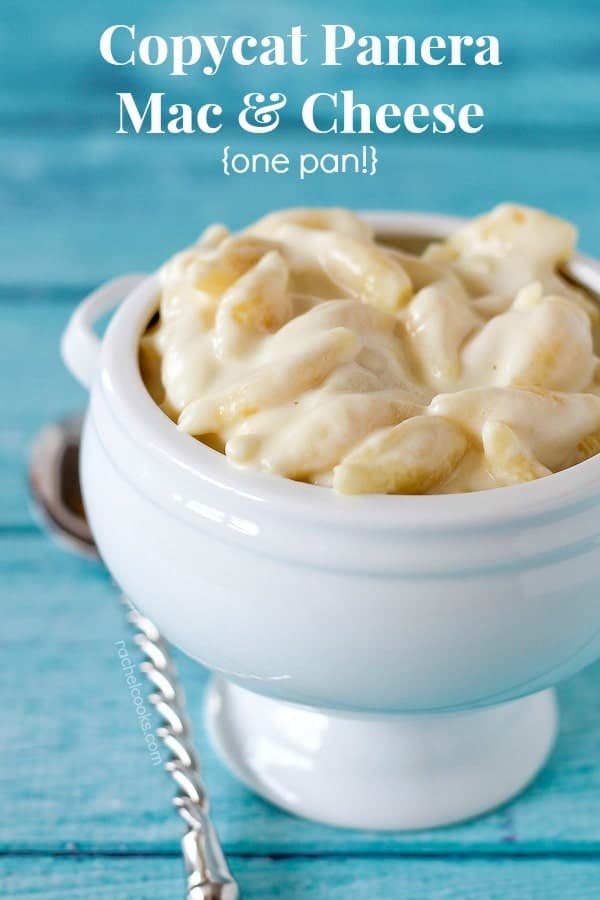 Slow Cooker Macaroni and Cheese
Pizza Mac & Cheese Muffins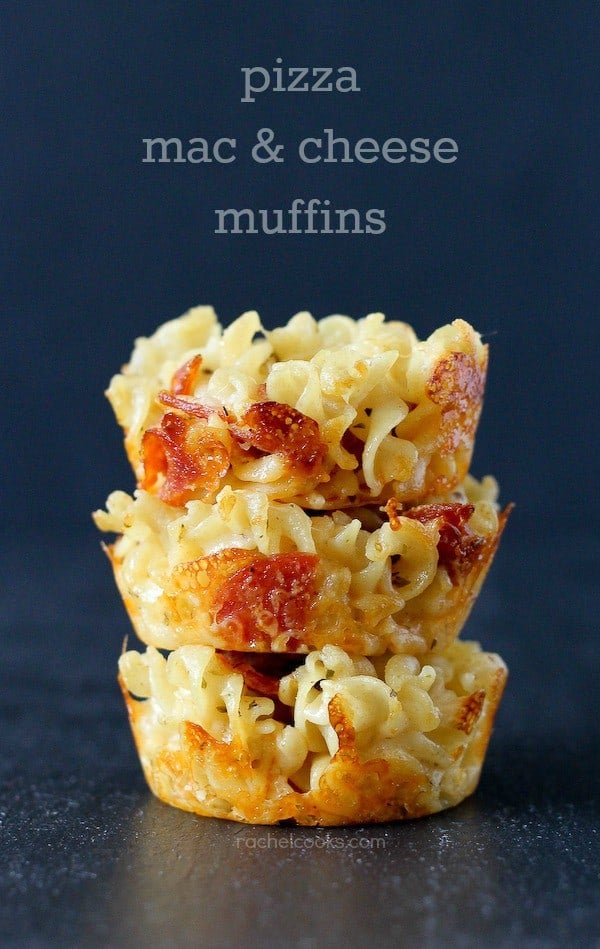 DIY "Easy Mac" (Microwave Macaroni and Cheese)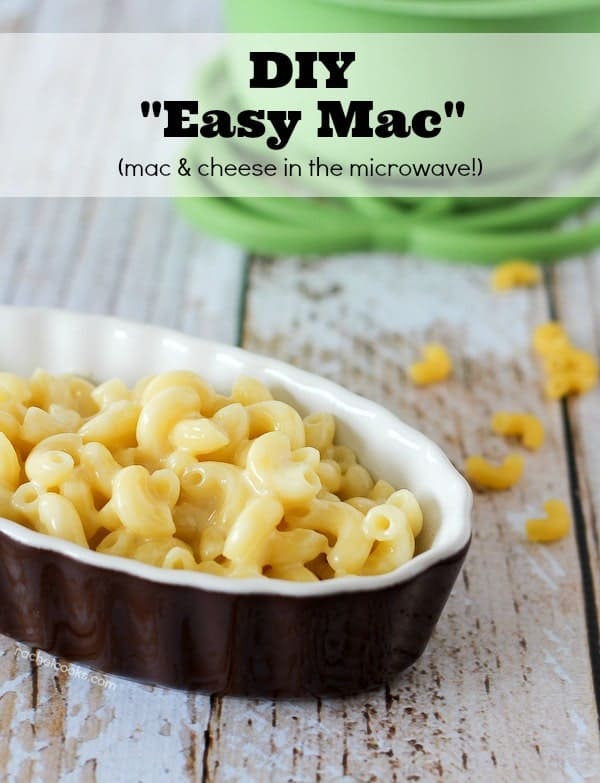 Never miss a recipe! Subscribe to receive new post updates via email and get a FREE ebook filled with 10 of our family's favorite recipes:
When you make a recipe from my site tag it with #RachelCooks! I love to see what you're creating!