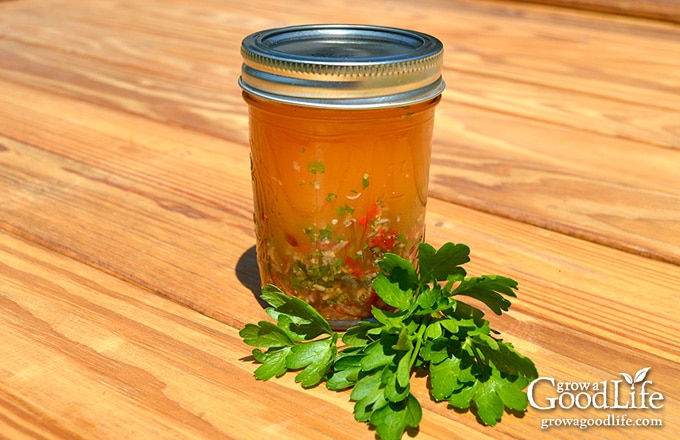 Growing up in an Italian household meant that there was only one salad dressing on the dinner table. It was a simple mix of oil, vinegar, and various Italian spices. The original formula is long gone but after experimenting over the years, I have nailed down a basic recipe that tastes similar, using fresh ingredients.
Most vinaigrette can be whipped up moments before serving, but this Italian Salad Dressing benefits from some additional time to allow the flavors to blend.
I have some food issues from childhood that persist to this very day. One of those issues is chunks of onions or shallots. I love the flavor, but hate crunching down on chopped onions in food. My mother's solution was to grate the onions so the flavor was there without the texture that I hated. In this recipe, grating the garlic, onions or shallots allows the flavor to infuse into the salad dressing.
I am using freshly harvested herbs because they are available from the garden this time of the year, but dried herbs can be substituted. Since dried herbs have a more concentrated flavor, use a third less than fresh. It doesn't have to be exact. Adjust to your taste.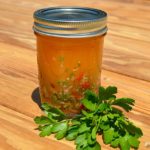 Place all the ingredients in a mason jar and shake vigorously until emulsified. Taste the dressing by dipping a lettuce leaf. Adjust seasoning if needed. Serve immediately or refrigerate. Makes 1 cup.
Store any leftovers in the refrigerator for up to a week. Just remember to remove from the refrigerator 10-minutes before serving to allow the oil to warm to liquid form. Shake well before pouring on your salad.
This Italian salad dressing tastes great on leafy salad, adds a zesty zing to pasta salad, and is a delicious marinade for grilled meats.
You May Also Like:
Good planning is key to a successful vegetable garden.
Whether you are new to growing your own food or have been growing a vegetable garden for years, you will benefit from some planning each year. You will find everything you need to organize and plan your vegetable garden in my PDF eBook, Grow a Good Life Guide to Planning Your Vegetable Garden.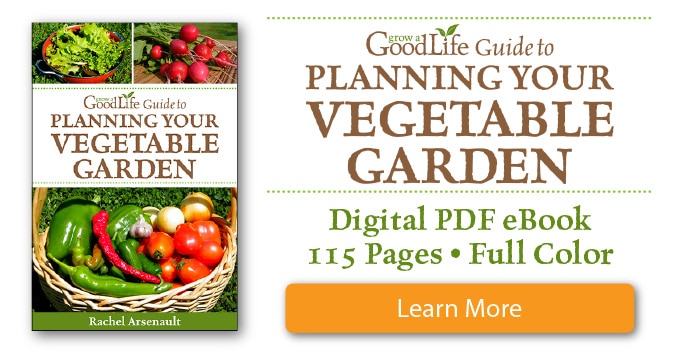 Never miss a post. Sign up for the free Grow a Good Life Newsletter and we'll send you an email with all the new articles posted on the website: