Ah, burgers. Hot, juicy, thick burgers. Am I the only one who craves a burger every once in a while? I'll bet not.
Burgers aren't always the most inexpensive meal you can make, but if you find ground beef on a good sale, stock up and enjoy your own hot, juicy, thick burgers!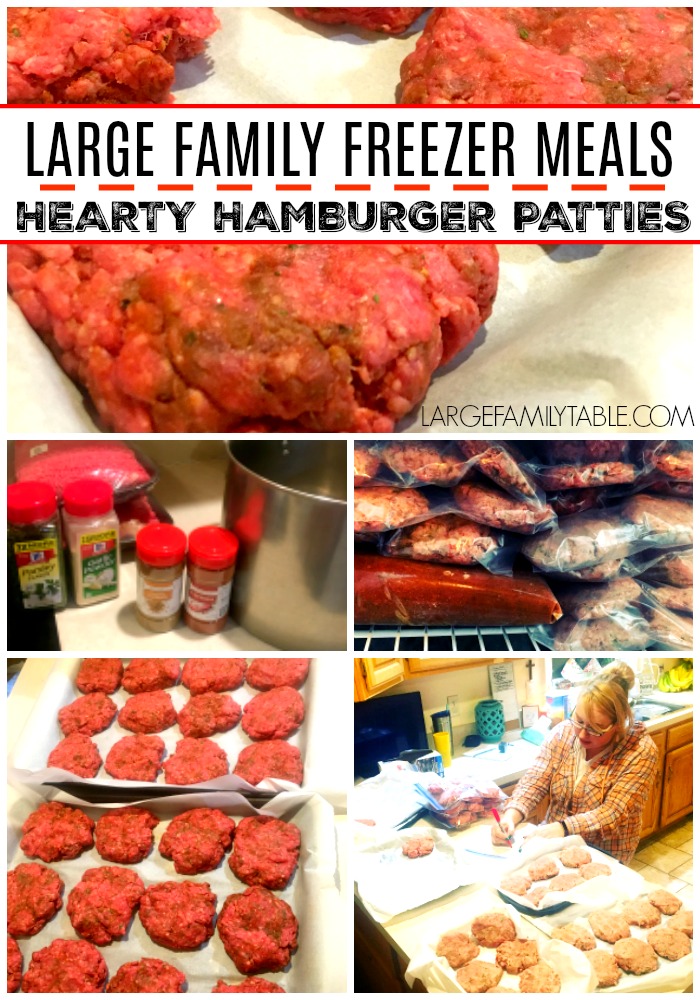 Of course, you know I am going to include these in my large family freezer cooking days whenever I can because they are just so easy. Mix the meat with some spices, shape into patties, and you're good to go. Not a lot of ingredients and not a lot of steps. It's the perfect large family freezer meal. And then you can have a hot, juicy…I think you get the picture… anytime you want one!
Alright, enough chatting; let's make hamburgers for the freezer.
Print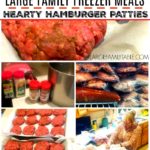 Thick and hearty burgers for those times when nothing but a burger will do.
10 lbs ground beef
4 TBSP garlic powder
6 TBSP paprika
4 TBSP cumin
4 TBSP parsley
Mix burgers with all spices in a very large bowl.
Shape into thick patties. (I got 27 burgers from my 10 lbs of ground beef)
Layer between sheets of freezer paper or parchment paper on a cookie sheet and flash freeze.
Store patties in freezer bags until ready to cook.
Grill, pan fry, or oven bake burgers.
For baking, set the oven to 375* and bake burgers for 30 minutes.
Flip burgers and cook for 15 more minutes or until internal thermometer reaches 185*.
I usually put these in the oven for the last hour of our read-aloud time in order to contain the mess and so I don't have to keep tending to them. Line your pan with double layers of aluminum foil to make clean-up much easier!
FREE MEGA FREEZER MEALS PLANNING PACK!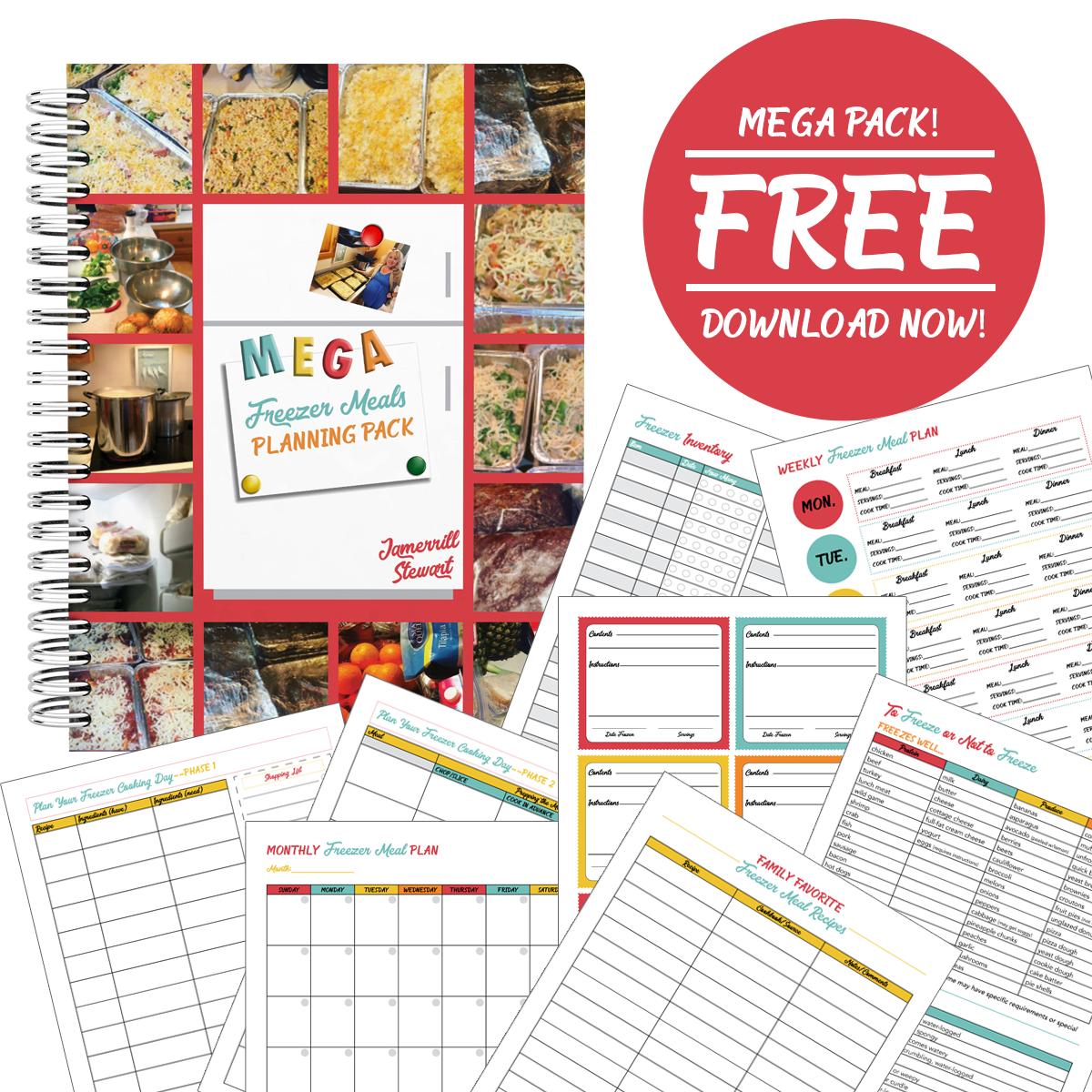 Sign up for your free Mega Freezer Meals Planning Pack here!
Share on FacebookShare on TwitterShare on Google+
Here are a few ideas on how to season frozen hamburger patties  
Sprinkle it on:
Seasoned salt
Garlic powder
Onion powder
Chili powder
Good old salt and pepper
Slather it on:
BBQ sauce – I've been liking a combo of Country Bob's and Sweet Baby Ray's.  Surprisingly good mixed together.
Italian dressing – don't save it just for chicken breasts
Hoisin sauce
Worcestershire sauce
Cheese it up:
Cheddar
American
Swiss
Pepper Jack
I'd love to hear your ideas for making hamburgers more interesting.  Leave a comment and tell me how you eat them!