The California roll is a delicious alternative to traditional sushi rolls that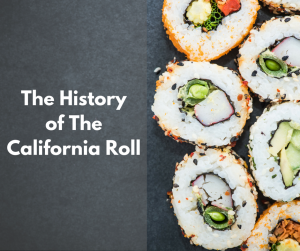 can be found in just about any Japanese restaurant in the United States. Because it is often prepared with cooked imitation crab, it is regarded as a starter roll for people new to sushi who are not ready for raw fish.
From Humble Beginnings
You can't walk into a sushi restaurant without finding the California roll on the menu. Despite their prevalence in sushi culture, the history of the roll is enigmatic. The most commonly accepted creator of this roll is Ichiro Mashita.
California Roll Sandwiches Recipe
8

ounces

cooked crab meat or krab

surimi, shredded

1-3

tablespoons

mayonnaise or sour cream

1

tablespoon

Sriracha
¾

cup

shredded carrot

¾

cup

julianned jicama

2

tablespoons

rice wine vinegar

1 ½

tablespoons

water

¾

tablespoon

sugar
4

slices

sourdough bread

toasted

Shredded green cabbage

Sprouts

½

Avocado

sliced

Toasted sesame seeds*

for garnish
Mix the mayonnaise or sour cream into the shredded crab, one tablespoon at a time until you get the desired consistency. Feel free to taste along the way.
Place shredded carrot and jicama in a large bowl and set aside. Combine vinegar, water, and sugar in a small saucepan; bring to a boil. Remove from heat and allow to cool slightly; pour cooled dressing over carrots and jicama. Let stand 15 minutes; drain.
Top one toasted sourdough slice with half of the crab salad. Top with ½ of prepared carrot slaw, cabbage, sprouts, avocado slices, and sprinkle with toasted sesame seeds. Top with second slice of sourdough. Cut sandwich in half for easier eating. Repeat with second sandwich and remaining ingredients. Enjoy!
*Sesame seeds may be toasted on the stove or in the oven. Personally, I prefer the stovetop method, it's easier for me and I can keep a better eye on them so I know they don't burn. But, either way works.Stovetop toasting: In a large dry frying pan over medium heat, toast seeds until they brown and become fragrant, about 3-5 minutes, shaking the pan occasionally.
Oven toasting: Preheat the oven to 325° F. Spread the seeds onto a baking sheet, and bake until the seeds brown and become fragrant, about 15 minutes.