Bath bombs are amazing, because they can make any bath extra special. When you drop them in your warm bath, they fizz, releasing nourishing body oil into your bath, and pleasant aroma into the air. Sure you can get bath bombs from Lush (for about $8 a pop), but you can also make your own for a fraction of that price.  Although most bath bomb recipes use citric acid as an ingredient, you can make DIY bath bombs without citric acid.
I've posted several easy DIY bath bomb recipes that use citric acid, including a simple recipe for oatmeal bath bombs (great for the most sensitive skin), and another recipe for DIY natural bath bombs. Both recipes use citric acid as an ingredient. But citric acid might not work for everyone, because some people are allergic to it. For them, exposure to citric acid could lead to rashy skin, or shortness of breath. So for people who are sensitive to citric acid, DIY bath bombs without citric acid might work much better. This simple recipe for bath bombs without citric acid uses cream of tartar, also known as potassium bitartrate, instead of citric acid.
Cream of tartar is white and powdery. It's an acidic byproduct formed during winemaking. People use cream of tartar to make meringue pies, meringue cookies, snickerdoodle cookies, and angel food cakes. Because it's acidic, meaning it has a low pH level, cream of tartar is a good substitute for citric acid. So you can use cream of tartar to make bath bombs without citric acid.
How To Make Bath Bombs WITHOUT Citric Acid Powder:
What I use:
1/2 cup baking soda – Get it here
1/2 tbsp coconut oil – Get it here
2 to 3 tbsp lemon juice
essential oils – Get it here
a spray bottle – Get it here
decorations or coloring (optional) – I used lavender buds and cake sprinkles – Get it here
To help you find the ingredients you need for this tutorial for bath bombs without citric acid I've added links in this post to places you can find them online. I'm part of the Amazon affiliate program so I get a small commission when you buy something via these links. For me it's a win-win and I spend that money to make more bath bomb tutorials for you ? But feel free to Google the ingredients to find your own or buy them from local vendors in your area!
These bath bombs without citric acid powder are best used 'fresh', so right after you make them. The longer you wait, the less they'll fizz.
Bath Bomb Recipe without Citric Acid:
Affiliate links added for convenience – if you purchase core items online, you can buy them in bulk and make this a super inexpensive craft!
2 cups bicarbonate of soda (sometimes called baking soda) – US/UK
1 cup cream of tartar – US  / UK
1-2 table spoons of olive oil or plain oil (the oil gives it a nice soothness in the bath)
food colouring
essential oils (we used lavender)* (always read instructions) – US / UK
dried lavender (optional) US/ UK
Water in a spray bottle
Ice cube trays (silicon best – hearts work better than stars, don't get shapes that are too intricate or have sharp corners that could break off) – US  /UK
*please always be careful when using essential oils and follow the instructions on the label
Don't forget to stock up!!
bicarbonate of soda (sometimes called baking soda) – US/UK
cream of tartar – US  / UK
essential oils (we used lavender)* (always read instructions) – US / UK
dried lavender (optional) – US/ UK
Ice cube trays (silicon best – hearts work better than stars, don't get shapes that are too intricate or have sharp corners that could break off) – US  /UK
Looking for Christmas Gifts that Kids Can Make? Take a look:
Did you like this? Share it:
Ingredients for DIY Bath Bombs without Citric Acid
includes affiliate links
Baking Soda – 1/2 cup. I use Arm & Hammer Baking Soda.
Cream of Tartar – 1/4 cup. I use McCormick Cream of Tartar.
Arrowroot Powder – 1/4 cup. I use Bob's Red Mill Arrowroot Starch / Flour.
Pink Himalayan Salt – 1/4 cup. You can try Spice Lab's Coarse Himalayan Pink Salt. Sea Salt, or Epsom Salt will work as well. But if you don't use Himalayan pink salt, your bath bombs without citric acid won't have pink sparkles.
Liquid Carried Oil – 2 tablespoons. I use rose petal infused sweet almond oil. You can use another carried oil, like coconut oil, grapeseed oil, sunflower oil, avocado oil, or jojoba oil.
Bath Bomb Molds – I use Norpro meatball tong. This is my favorite bath bomb molding tool.
Relaxing Rose Bath Bombs
Yield: 6 large bath bombs
Ingredients:
 
Equipment needed:
Wire Whisk
Glass mixing bowl
Spray bottle for isopropyl alcohol
Bath bomb molds like this or this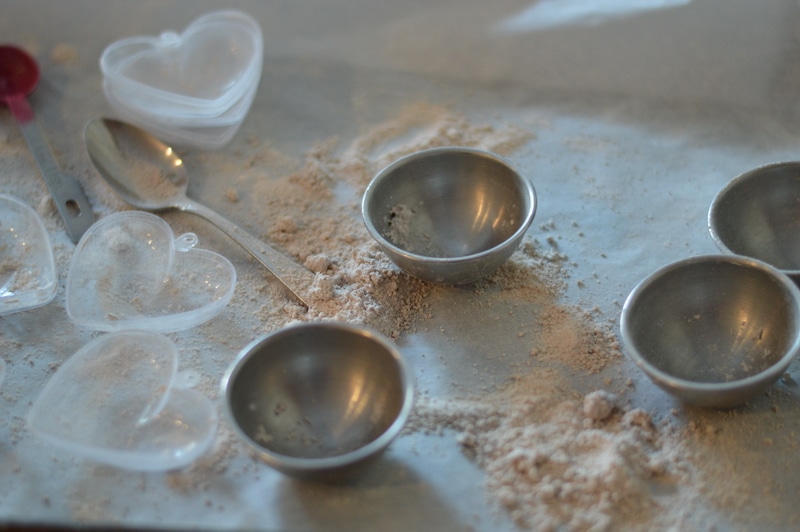 Directions:
Place baking soda, sea salt, clay, rose hip extract/colorant, rose hip seed oil, and lecithin into the mixing bowl.  Whisk the mixture to blend in the color and remove any clumps of baking soda.  Whisk until it is of uniform fine consistency and a pale pink in colour.
Using the whisk, stir in the essential oils.  Mix well so that the mixture has a uniform consistency.
Whisk the citric acid into the mixture.  There is no water in this mixture so there should be no foaming up. Mix fully with the whisk.
There is no need to treat the molds.  The mixture will drop out of the molds without issue.
Working in a well-ventilated area, spritz the mixture lightly with the alcohol, while whisking to prevent a fizzing reaction. 

Avoid breathing in the alcohol

.  Add only enough alcohol to allow the mixture to clump together when squeezed in your hand.  It should have the moisture content of barely damp sand.  Try three spritzes and then check the consistency. Test it to see if it will hold together.   It should be fluffy after spritzing, not dense and wet.
Only add more alcohol if the mixture won't hold together easily.  How much alcohol you need depends on the relative humidity in your air.
Using the bath bomb mold, scoop up enough of the mixture into each half of the bath bomb, so that both sides are over-full.  Really pack it in.  Press the two halves of the mold together tightly, to compress the bath bomb mixture into a tight package.  Brush off any excess mixture.
Allow the mold to sit undisturbed for 10 to 15 minutes.  Tap the outside of the mold on both sides with the back of a spoon to loosen the bath bomb.  Open the mold and pop out the bath bomb onto a piece of parchment paper-lined baking sheet.  Be gentle.  The bath bomb will solidify as it dries.
Allow the bath bombs to dry overnight.  Turn it over and dry for an additional 12 hours.  Wrap the bath bombs in plastic wrap or a shrink wrap, if desired, to make them more secure if you are gifting them.
To Use Bath Bombs:
Drop one bath bomb into a bath of hot water, just before you are ready to enter the bath.  The lecithin allows the oil in the bath bomb to mix with the water so that your tub doesn't become slick with the oil.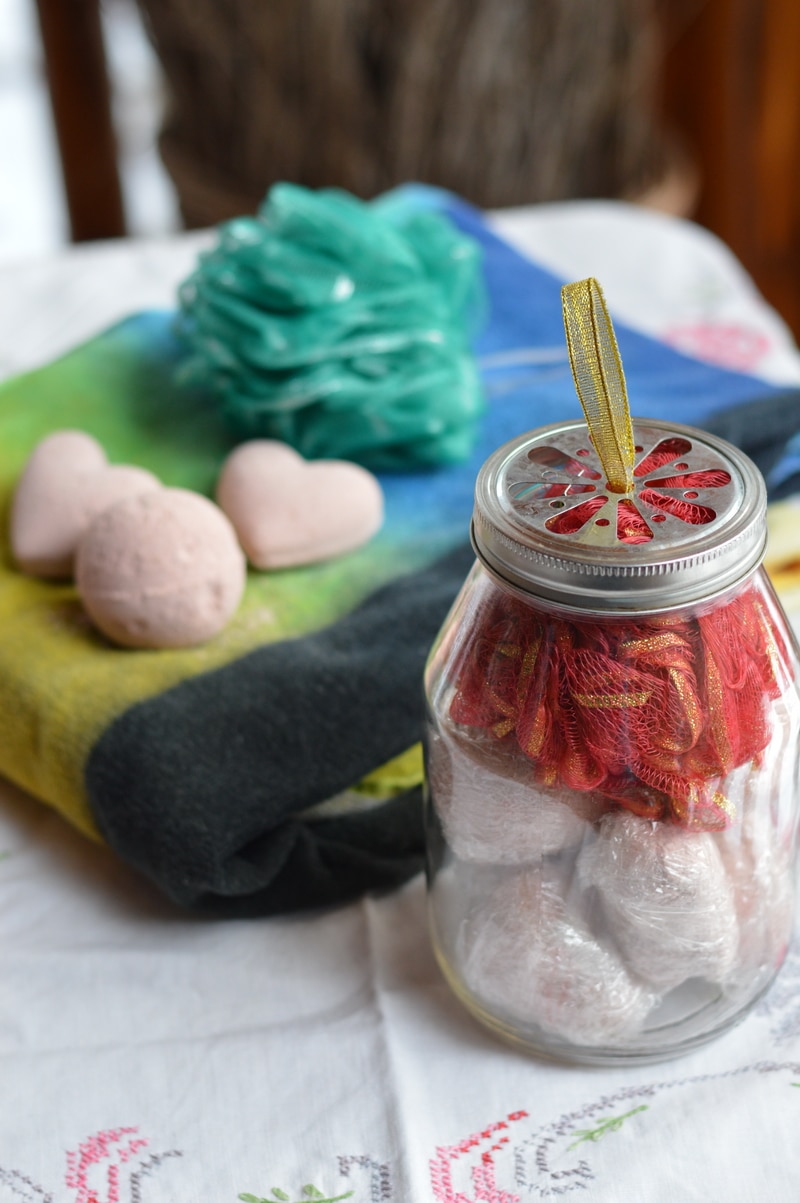 6 Bath bomb secrets so you can invent your own bath bombs
Don't use Epsom salts or Dead Sea salts.  Save these for bath salts.  The magnesium draws moisture from the air and encourages premature fizzing.
Go easy on the percentage of oils in the recipe.  Too high a percentage of oils can cause the bath bombs to remain soft, instead of hardening.
Use 90% or higher isopropyl alcohol as the liquid.  Water, witch hazel, and other common liquids used for bath bombs are fine in a desert climate, but if you live where there is any humidity they will cause premature fizzing.  Isopropyl alcohol evaporates quickly so you can avoid the worst of the fizz.
Begin the recipe with 2 parts baking soda to 1 part citric acid and 1/2 part modulator like rice flour, salt, or clay.  The modulator inhibits the reaction between the acid and the baking soda, giving you more time to mix in the liquid.
Avoid liquid food colourings until you are comfortable with the method.  Water soluble color can be added to the alcohol in the spritz bottle.
One cautionary tale.  Do avert your face from the isopropyl alcohol fumes, as you are working.  I didn't the first time and had a painful day or two till my lungs worked out the inflammation.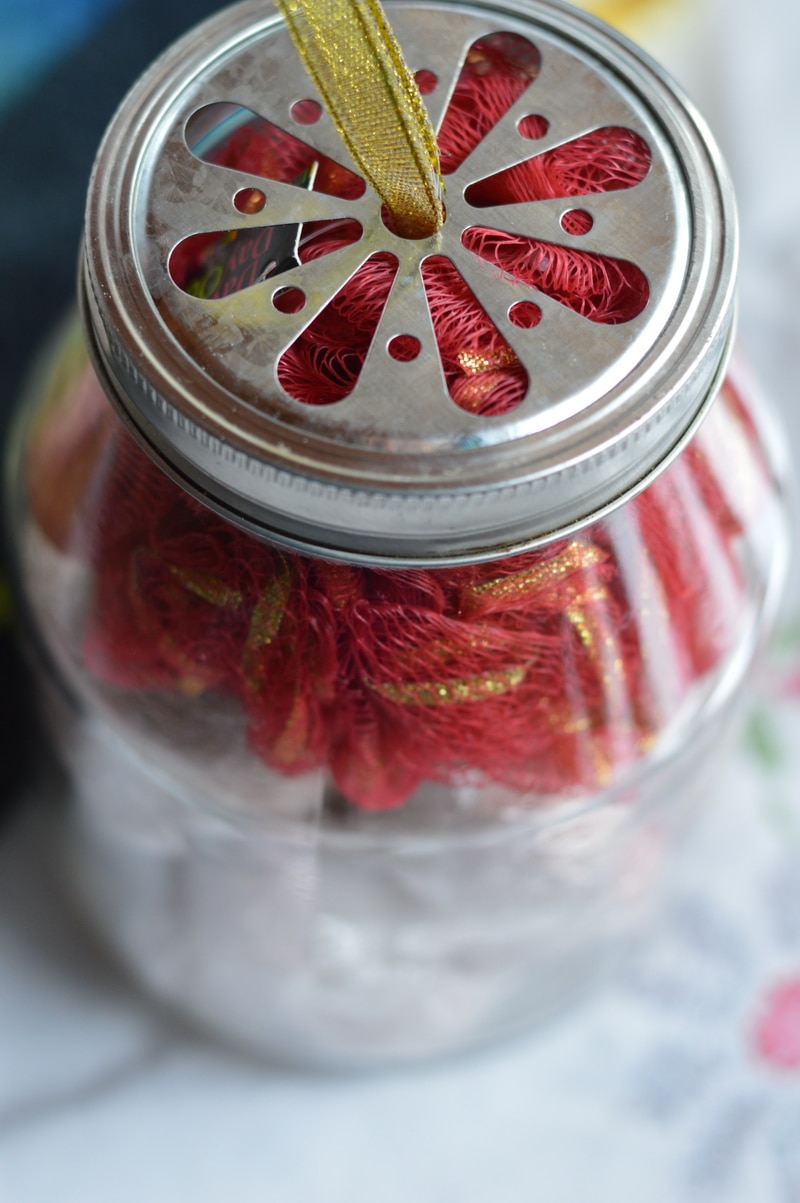 More Bath Bomb Inspiration:
My friend, Jan Berry of The Nerdy Farm Wife has been crafting herbal bath bombs, herbal bath salts, and exquisite natural and herbal soap.  She captured her process and creative recipes in a neat package so that you can re-create her natural and therapeutic bath products in your own kitchen.
Jan is the author of two highly valued DIY books, Simple and Natural Soap Making and 101 Easy Homemade Products for Your Skin, Health & Home 
Get The Nerdy Farm Wife's Natural Bath Bombs book with the
Herbs and Essential Oils Super Bundle with Ultimate Bundles here.
Simple & Natural Bath Bombs!
Sponsor Shoutout: Plant Therapy
Just because we don't want artificial fragrances (or colors) in our bath bombs doesn't mean we don't want any fun scents at all! So, we were excited to use some of the holiday essential oils from our lovely sponsor Plant Therapy for this project. Candy Cane bath bombs? Yes, please!
Essential oils have been around for centuries and are concentrated, volatile, aromatic liquids obtained from the fruits, seeds, flowers, bark, stems, roots, leaves or other parts of plants. Plant Therapy offers only 100% pure essential oils and is one of the few companies who offer USDA Certified Organic options. All of their oils go through multiple rounds of testing and are always free from additives, adulterants and dilutions to uphold the highest quality. While you can certainly find many essential oil options out there, know that they are not all made the same, and finding a quality product is essential. Which is why Plant Therapy has been a longtime partner of ours!
As a bonus, new customers can take 10% off of their first order. A great reason to try Plant Therapy!
Easy and Save Time
Not only is this bath bomb recipe easy to make, but it saves the hassle of adding all of these separate ingredients to your bath each time you want to take one.
When you're ready for your bath all you need to do is pop one of these bath bombs into your tub, watch it fizz and hop in. They are such a time saver!
Here's what you'll need to make the bath bombs:
Bath Bomb Recipe
Ingredients:
1 cup Baking Soda
1/2 cup Epsom Salts
1/2 cup Citric Acid (see it here)
2 tablespoons Coconut Oil (see it here)
3 teaspoons Water
(optional) 4-5 drops of Essential Oil (I used lavender oil)
(optional) 1/2 teaspoon of Beet Juice or few drops of Natural Food Coloring
Directions:
1. Mix all dry ingredients in a bowl.2. Mix all wet ingredients in a separate container.3. Slowly add the wet ingredients to the dry while stirring. You may see it fizz a little when they begin to mix, but that's okay just keep stirring. Once they are fully mixed, the mixture should feel like damp sand.4. Optional: add in beet juice/natural food coloring and mix well.
5. You'll need something to form the bath bomb in such as a mold. I used a muffin pan that had pretty flower shapes (see it here). Once you have your mold, add a few drops of olive oil to each individual muffin molds and rub it around the area. This will allow the bombs to come out easier. (I tried using coconut oil on some of them, but what a mess! I couldn't get them out.)
6. Add the bath bomb mixture to the muffin pan and press in firmly. The bombs will expand, so don't fill each muffin area to the top.7. Leave out at room temperature for at least 3 hours or until dry/hard to touch. Depending on their size, you may need to leave them out overnight.
8. Done! Have fun making this bath bomb recipe and enjoy your bath bombs!