Jump to Recipe Print Recipe
This Raspberry Moscow Mule offers a twist on the traditional Moscow Mule cocktail. Fresh raspberries, lime juice, ginger beer & vodka combine together in this delicious and refreshing icy cocktail that's perfect any time of the year.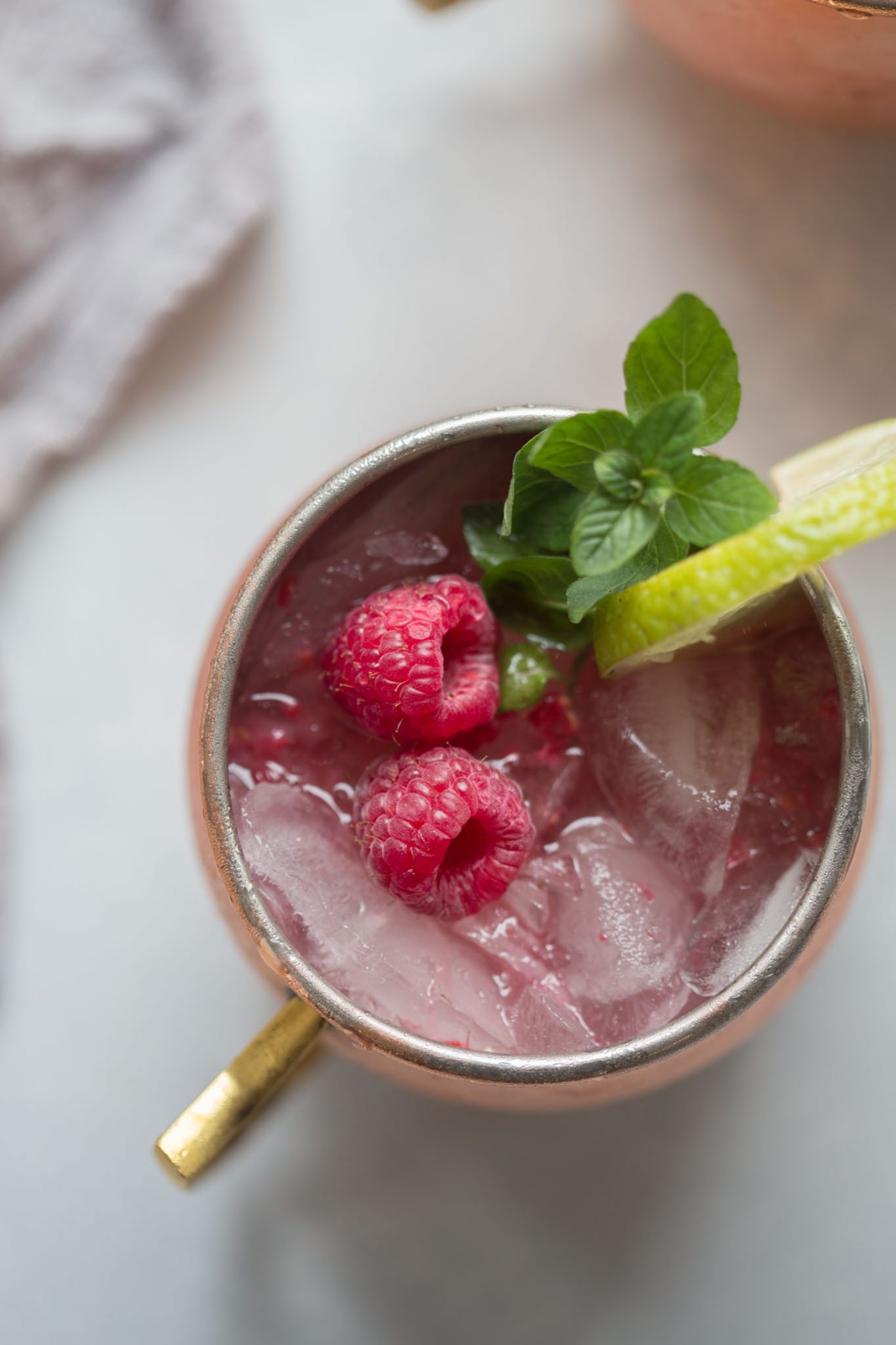 Today I'm putting a twist on the traditional Moscow Mule by throwing some fresh raspberries into the mix. I had some leftover from making these yummy Lemon Raspberry Tartlets, and thought, why not? All these pretty colors and tangy flavors are tricking my mind into thinking it's not February.
Like lemon and raspberry, lime and raspberry also seem to be perfectly made for each other. Together, they make that perfect combination of sweet and sour. So, it was only appropriate that the ginger beer & lime, vodka cocktail welcome some raspberries into the mix. If you've ever made a Moscow Mule, you know that it's a super simple recipe. There's basically no measuring involved, no cocktail shakers needed and no fancy ingredients. The one special item you may want for your Moscow Mules are the cute copper mugs. Honestly, they just win my heart – They're so pretty, and the beads of water that form on them when they're icy cold leave you refreshed just looking at them. But did you know, that the copper also serves a purpose? The cold metal does a great job of insulating your cocktail.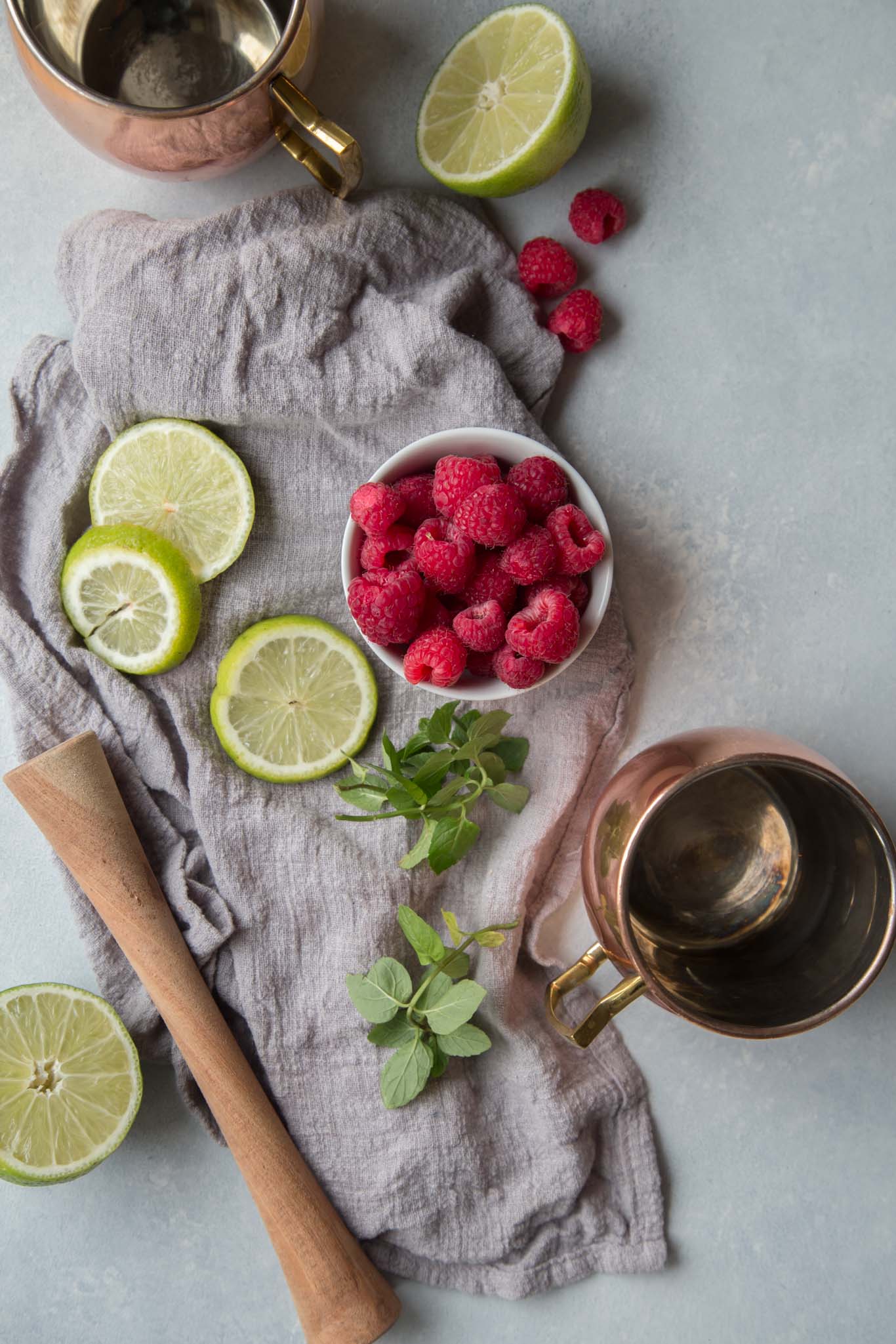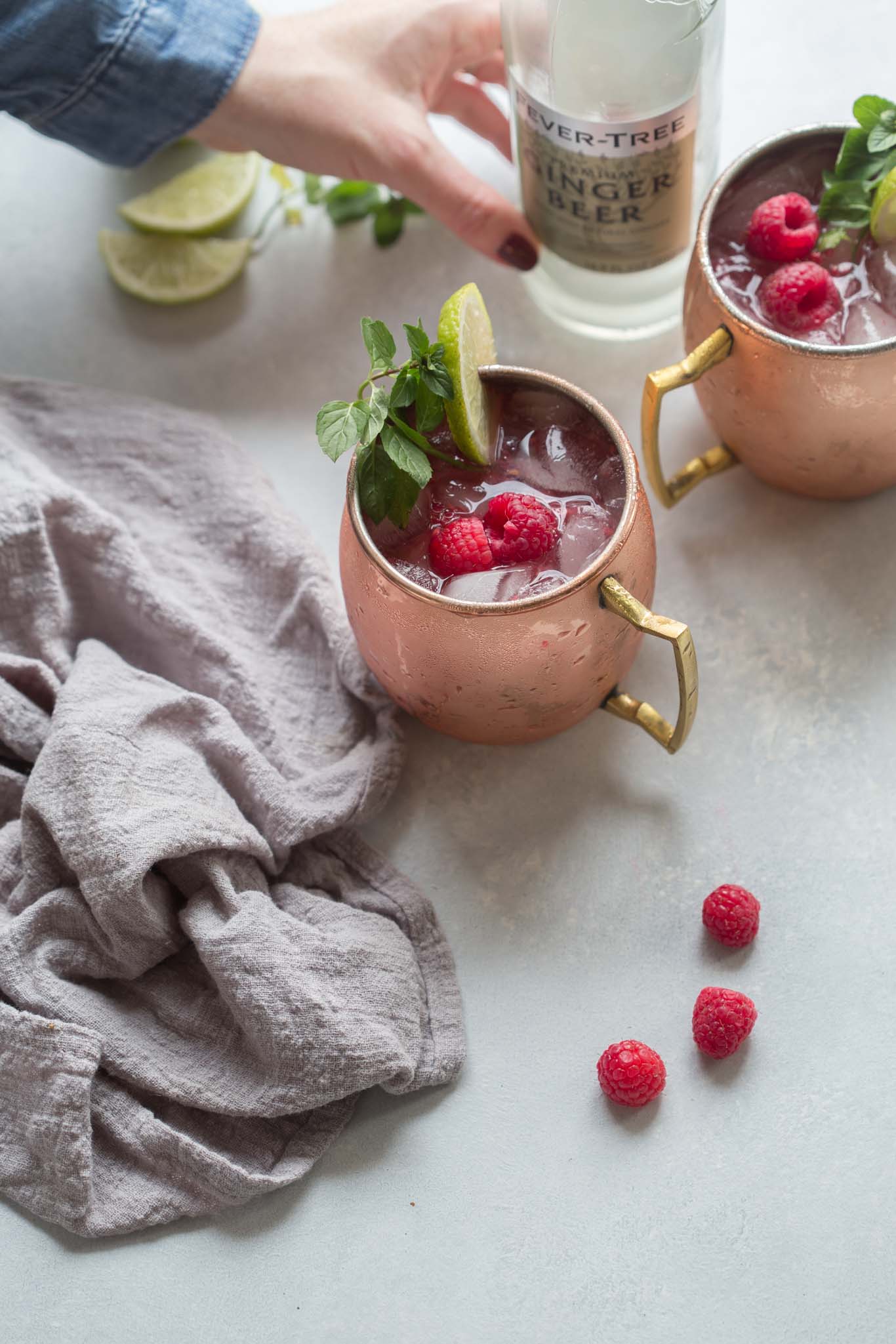 Here's how to make these yummy Raspberry Moscow Mule cocktails:
Squeeze the juice from half a lime into your mug and add a small handful of raspberries (about 10). Muddle those together and then fill your mug with ice.
Then, you'll add in a shot of vodka. Here's a tip that I learned from my bartending days – Did you know that if your bottle has a pour spout on it, a count to three while it's pouring will give you the perfect measurement for a 1 1/2 ounce shot?
Once the vodka is added in, top the whole thing off with some ginger beer. This is my favorite ginger beer, I find it to be much less sweet than other brands, and that it has an intense ginger flavor, which I like. Just be sure that you're using ginger beer and not ginger ale. While it will still taste good, it will be much more sweet and the ginger flavor will not be so pronounced.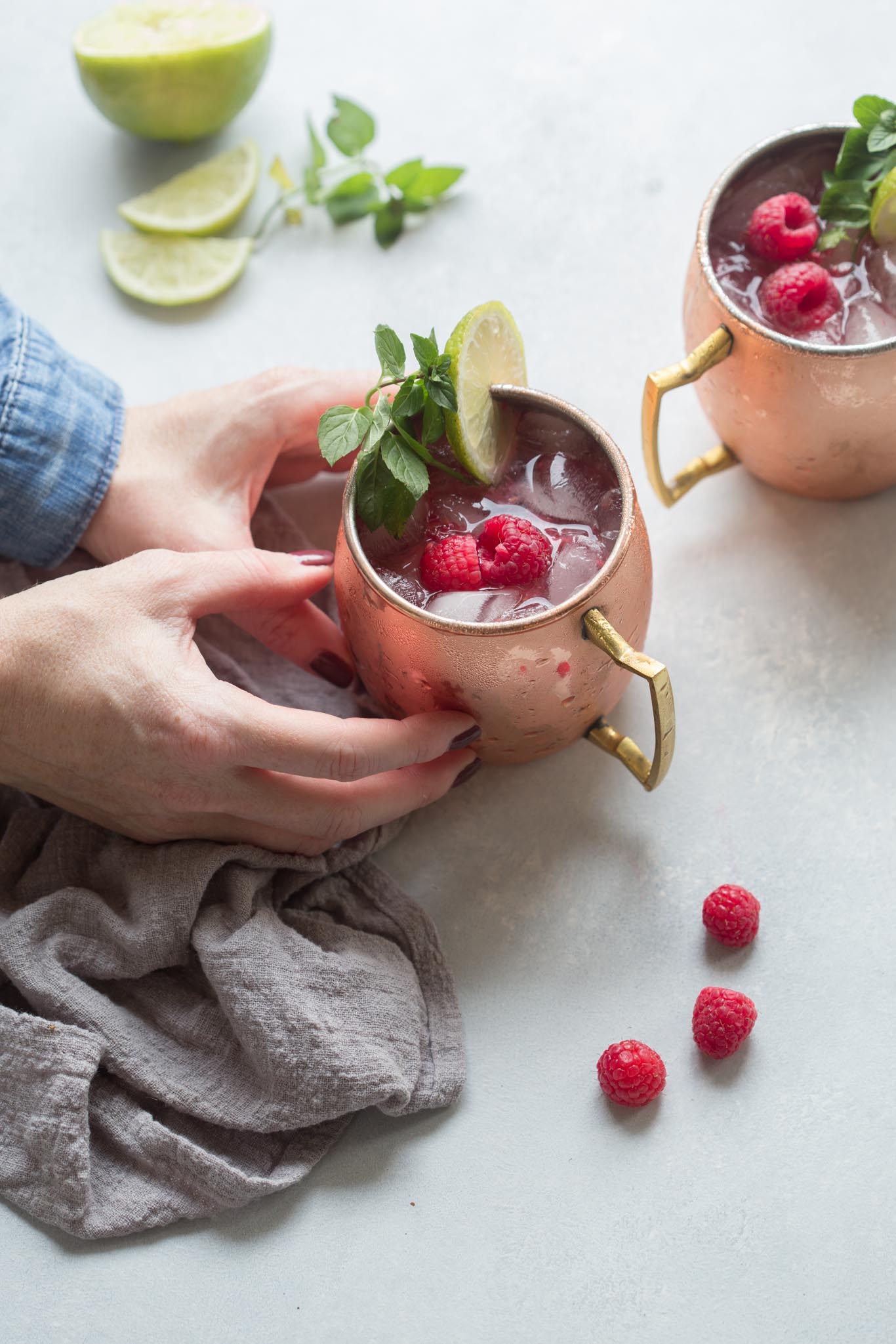 To finish off my Raspberry Moscow Mule, I added in a couple springs of fresh mint from our garden and dressed it up with a lime wheel and couple more fresh raspberries. Totally optional, but necessary for taking pretty photographs… Cheers!
Moscow Mule
2 oz vodka (here are some of the best vodkas for Moscow Mules)
.5 oz fresh lime juice
Ginger beer to top (these are our favorite ginger beers)
Lime to garnish
Method: Add vodka and lime juice to copper mug. Top with ginger beer. Stir gently Garnish with lime. Cheers!
Editors' Recommendations