Posted August 5, 2017 by Leomar Umpad in Android, Apps
Last Updated on September 21, 2017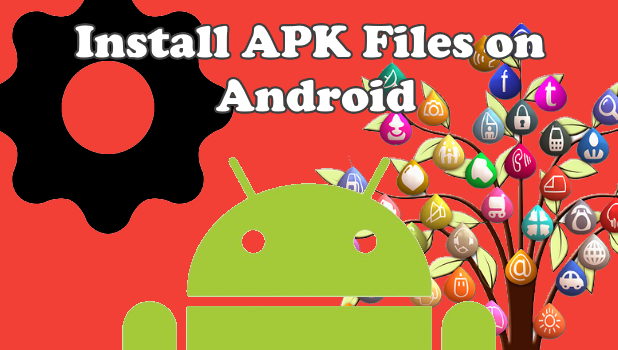 Play Store is Google's official app for downloading and installing apps on Android devices. However, Play Store is not the only source for Android apps. Other available app markets provide the same services as Google Play Store and offer Android Package Kit (APK) files. You can even manually download and install APK files on Android. This tutorial will show you how to install APK files from sources other than Play Store.
What Are APK Files?
APK is an acronym for "Android Package Kit" which is the file format used by Android to distribute and install files on supported devices. APK files are executable package files that install applications on your Android device. Depending on the purpose of an APK file, the package may ask users for permission to gain access to the Android device's internal functions.
How to Allow APK Files to Install from Other Sources
To allow APK files to install from sources other than Play Store, follow these steps:1.Go to your Home screen.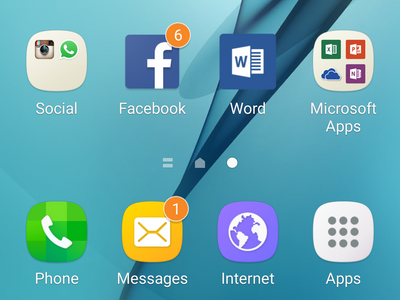 2.Swipe to pull down the Notification Center.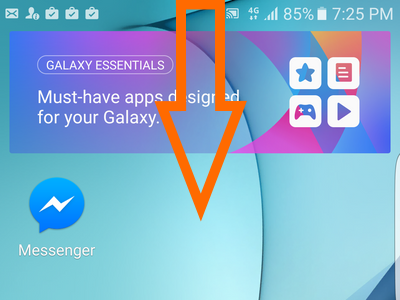 3.Tap on the Settings icon to get to your phone's settings.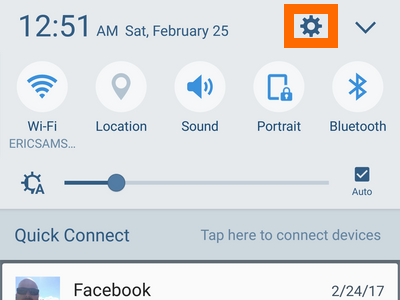 4.From Settings, open the Lock Screen and Security option.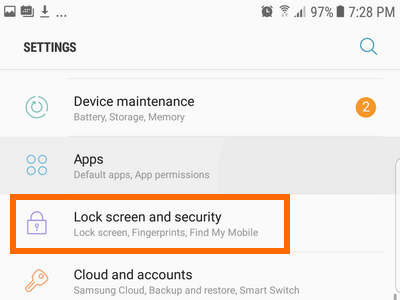 5.Tap on the switch button for Unknown Sources to allow apps to install from sources other than Play Store.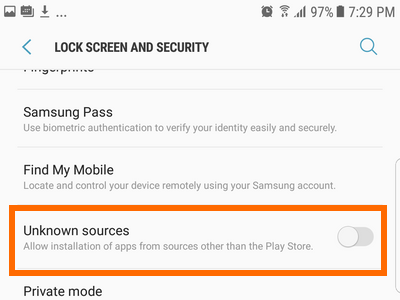 6.Confirm the action by tapping on OK. You can now install APK files from other sources. You are done.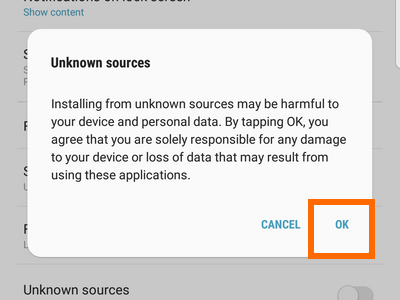 How to Transfer APK Files to Android
To install APK files on Android, you need to have the files on the phone first. There are different ways to move data to Android devices. These are the most common ways:● Download APK files directly from websites. Make sure that you are downloading from a safe site. To be sure, check the comments section, and do some research about the site from which you are downloading.● Get APK files via email. Anyone can send and receive APK files from email.● Transfer the APK files to a memory card. Using a card reader, transfer the APK files from your computer to your memory card. You can then insert the memory card into your phone to access the APK files.● Transfer the APK files to your phone via a USB cable. You can move files from your computer to your phone using a USB cable to connect both devices.
● Transfer the APK files using a wireless connection. You can transfer APK files from one device to another using Bluetooth and other file-sharing apps.
Now that you have the APK files ready and you have set up your device to install files from unknown sources, you can proceed with the next steps to install APK files on Android.1.Go to your Home screen by pressing the Home button once.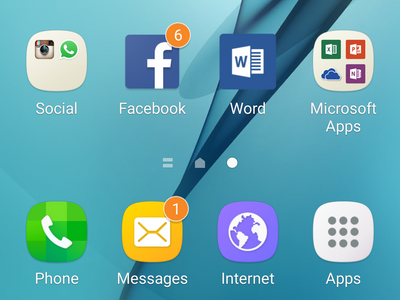 2.Open any file management app. You can search for a file management app on Play Store and then download and install it on your phone.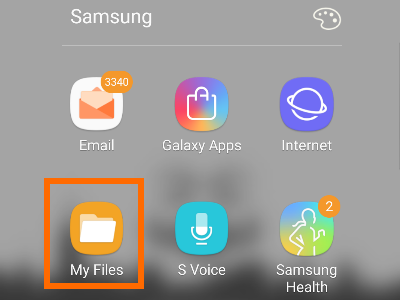 3.Go to your Internal Storage.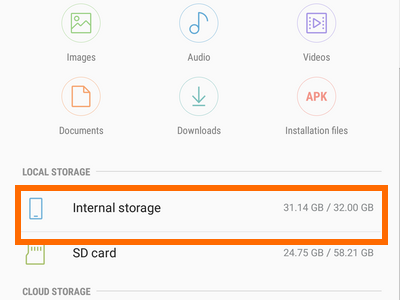 4.Open the Download folder.
5.From the list of files in the Download folder, tap on the APK file that you want to install.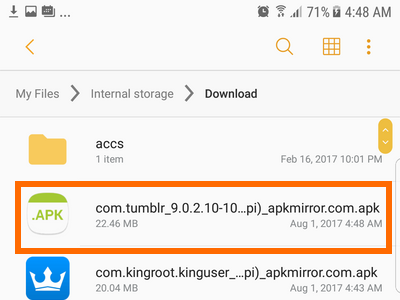 6.The next screen will show you the permissions that the app needs. Go over the permissions needed and if you are fine with what the app can access on your device, tap Install.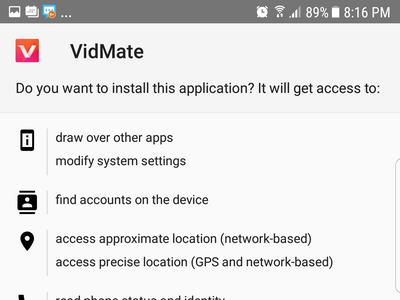 7.Wait for your phone to complete the installation process.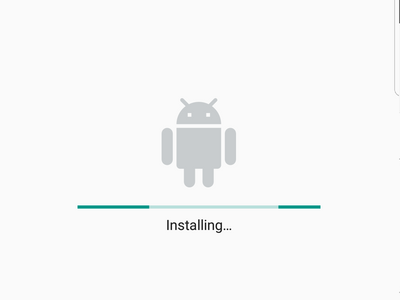 8.After the installation, you can tap DONE or OPEN.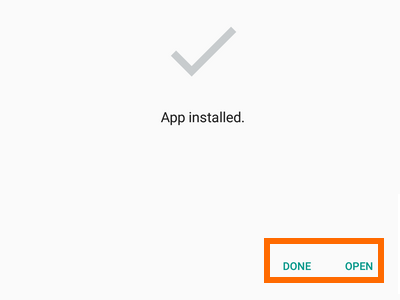 9.You can then check your app drawer to confirm that you have successfully installed the app on your device using an APK file. You are done.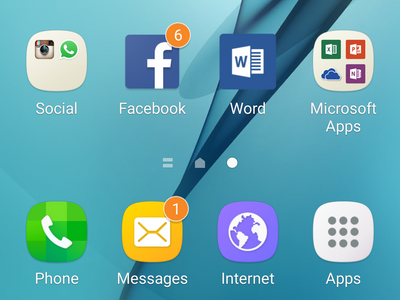 You now know what an APK file is, how to move and transfer APK files to Android, how to allow files from other sources to be installed, and how to install APK files on your Android devices. If you have questions with any of the steps above, let us know in the comments section.
There's no OS without issues. And Android is sometimes prone to problems just due it's massively used with so many smartphone manufacturers. One error that's not common but can diminish your will to live is "Application Not Installed". It affects certain only certain apps but we can't say for sure which are those.
So, if you're sure that you installed the troubled app properly (either via Play Store or APK), but the error keeps popping up, we advise you to check the solutions we prepared below.
Hopefully, with our little help, you'll be able to resolve the issue.
Clear Play Store's app cache and data
If you're using stock Android, this should be the first troubleshooting step. Namely, cache and data that are stored in the Play Store app can get corrupted and thus cause the issues with future downloads and updates. Yes, they're both useful, either for speeding up app-processes or storing essential setting. However, it's advised to clean them from time to time.
If you're unsure how to clean Cache and Data from the Play Store app, follow the instructions below:
Tap Settings.
Open Apps (Applications).
Tap Play Store and open the Storage.
Clear Cache and Data.
Get back to Apps and open Play Store Services.
Open Storage and clear Cache.
Restart your device and try downloading an app again.
Reinstall app
Some apps are just gonna make a bad first impression. That's rarely the case, but certain apps, especially demanding games, can start with you on the wrong foot. Of course, it's imperative that you cover the requirements. If it's there, it doesn't mean that you can run it. But, if you're certain that you can and error is persistent in its goal to ruin your experience, just try to reinstall it.
Moreover, some users reported that, after the deeper analysis, they get the things going by removing all of the app-related media from the device. For example, if you use WhatsApp and it starts to misbehave, uninstall it and delete WhatsApp-related folders. Backup saved photos from your conversations and delete it. Later on, install WhatsApp again and the problem should be resolved.
Follow these steps to do so with any app that's flawed:
Tap Settings.
Open Apps.
Open the troubled app and choose "Uninstall".
Restart your phone.
Use File Explorer of some kind to navigate to the app-related folder and delete it.
Restart your device again.
Open Play Store and install the app.
Check for changes.
Make sure that you have enough storage space
Besides many other things that can cause this error, lack of storage space is probably at the top of the list. You must be aware that the app can take much more data than its original size. In addition, media files tend to pile up quickly. If you don't have support for external storage, your internal storage may suffer.
Follow the tips below to clean up your storage:
Use SD card (if supported) for media files like music, photos, videos etc. It can be used for apps, as well, but that might cause additional issues. We'll explain it below.
Use Google Drive or the 3rd-party cloud service of choice to upload your data. Delete it afterward.
Clear data from apps. It will reset your settings or login credentials but will grant you some storage space.
Uninstall unused apps. If you don't use it on weekly basis, there's a chance that you don't need it, don't you agree?
You can find additional tips in this article.
Switch from SD to Internal storage
Sometimes, especially with the older Android handsets, you might decide to use SD to install apps. They'll still run through internal storage, but most of the installation data will be stored on SD card. Now, you can even format an SD card initially as the internal storage on Marshmallow or Nougat. However, as we already stated before, SD card is much better for storing media files.
In other words, SD card as the main storage might cause errors, especially due to slower reading speeds. Because of that, we recommend making sure that the internal storage is where all apps are downloaded and installed.
Follow the steps below to set the Internal Storage as default:
Open Settings.
Navigate to Storage.
Change Default Storage to Internal.
Try updating again.
Enable the "Unknown Sources" feature in Settings
Now, let's move to APK issues. APK installation shouldn't cause any problems. It might be dangerous since some apps from third-party sources can get you in trouble, but, we're sure that most of them are as trustworthy as the ones on Play Store. However, if you're running a stock Android (and most users does), you'll need to allow third-party installation files.
If you're not sure how to do that, these instructions should help you:
Open Settings.
Tap Advanced and open Security.
Scroll down and enable Unknown Sources.
If you already have that app installed (even different version), make sure to uninstall it and restart your device.
Navigate to the folder where the APK is stored and install it.
Restart your device.
Some users reported further issues related to updating APK app over Play Store. Have in mind that certain apps can't be updated if they're not in the Play Store list. For that, you'll need a custom ROM and a third-party updater. But it's unlikely for that to happen with the majority of the mainstream apps.
Make sure that APK file isn't corrupted or incomplete
There are dozens if not hundreds of viable choices if you're keen to download APK. However, as we mentioned, that's not the stock Android in its true nature. Why? Well, you'll need to inform about the system requirements since not all apps are supported by older Android devices (KitKat and earlier). The second thought goes to file completion. You'll need a proper APK file in order to install and run it on your device.
Also, some users transfer archived files instead of just APK, which can be a problem, depending on tools you have on your device. Built-in file explorers aren't always suited to do WinRar's job. So, basically, you have 3 choices:
To extract the APK file on your PC and transfer it like that to your device.
To use File Explorer or similar app for extraction on your Android.
And, to use some kind of PC Android Suite to perform these actions.
It's completely your choice. If APK is spot on, you should have an easy time installing it. In addition, the above-mentioned error should be out of the way.
Wipe cache partition data
Until now, we tried to address the app-related issues. However, if the problem is within the system, some more advanced measures are needed. After some time, for various reasons, you can encounter strange errors that weren't there before. Unoptimized and unpolished updates are the main reason.
Now, since there's no a simple way to downgrade the OS, at least, on stock Android, you can always wipe cache partition and remove possible errors within the cache partition. This action won't lead to losing your data, and it will clear system cache.
This is how to wipe the cache partition in Android:
Make sure that the battery isn't completely depleted and power off your device.
Press and hold the Volume Down key and Power Button simultaneously.
Once the phone starts, use the Volume Down to navigate through the menu.
Select Recovery mode with the single press of Power button.
Press the Power button to start Recovery mode. The Android robot with exclamation point should appear.
Hold Power Button and press once Volume Up key. The menu should appear.
Use the volume buttons to scroll to "wipe cache partition" and confirm with a single press of Power Button.
Have in mind that the access procedure can vary on different Android devices.
That should relieve you of possible corruptions in system cache and the issue at hand should be resolved.
Reset device to factory settings
Finally, if none of the above steps helped you to resolve the problem at hand, a factory reset might be the only thing you can turn to. The reasoning behind is similar to the reasoning behind cache partition wipe: after some time of extensive use or due to an update, things can go wrong.
If (when) that happens, make sure to backup your data, from both internal and external memory to a Google Drive or PC, and proceed to a factory reset.
This is how to do it:
Open Settings.
Tap Backup & Reset.
Tap Factory Data Reset.
Choose Reset Phone.
Confirm selection and you should be good to go.
If you're still stuck with this error, there's a chance that your system can't read from memory. Make sure to contact service or responsible vendor.
That's a wrap. We certainly hope that this was a helpful read and that helped you to resolve the problem with your Android handset. If you have questions, suggestions or remarks of any kind, be so good to share them with us in the comments section below. Thanks for reading and have a great day.
1. Using Assistant for Android
This is the most popular way of taking backups. And the best thing about the Android Assistance app is that it uses very few system resources and the file size is just 1 MB.
So, here is how it works. Install Android Assistance app from Google Play Store and open it. Next, go to Tools > Backup and Restore.
Now, tap on the checkbox next to the apps whose .apk you want to extract and then tap on the "Backup" option at the bottom.
That's it, it'll start the backup process and stores all the apks in the SD card under Android Assistance App Backup folder. Use any file manager to navigate to this path.
3. Using AirDroid
This is the best method if you want to store the apk on your computer. Since it's a browser-based service, it is platform independent and works on all platforms like Windows, MacOS, Linux or anything else as long as you have a browser in it.
AirDroid is a free app that lets you manage your Android device using a computer's browser. Other than that, you can also use it to take a backup of your installed apps.
Start by installing AirDroid from Google Play Store. After installing, open the app and follow the simple instructions to connect your Android device to the Computer's browser. Basically, you'll see an IP address when you open the app. Type the displayed IP address in the computer's address bar and press Enter to connect and open AirDrod on your computer.
Once connected, click on the "Apps" icon, select all the apps you want to backup to your computer and click on the "Download" button. As soon as you click on the button, AirDroid will extract the apk files of all the selected apps and downloads them to your computer as a single zip file.
That's it. It is that simple to extract apk from an app using AirDroid.
5. Download from Online Sources
Well, guess what, if you need an apk, you don't really have to extract it from the app. Chances are you can find that apk online. Just do a simple google search with the app name followed by "apk." This method will save you some time if you need just one apk file.
There are many online sources that bundle apk files of popular apps with malware. So, make sure you download the apk from only the legitimate sources. A good place to look will be sites like APKmirror. The good thing about these online repositories is that you can find any version of the app you want, even if is a 2-year-old one.