These days everyone is complaining about their Facebook account being hacked by Facebook hacker and I get tons of emails from such random users asking me to recover their hacked accounts.
In the hope of recovering their hacked account, They even start contacting random people online who pretend to be professional facebook hackers and end up paying them money in return for nothing. These fraudsters take advantage of such users in dire need of help. In these circumstances, You should look no further and contact facebook support directly.
It has become quite a big problem these days because of poor knowledge of how hacking into someones facebook account actually works.
Routinely, I get dozens of emails from users asking me how to hack their girlfriend's Facebook account without her knowing and some are even ready to pay as much as I wish.
Keeping this in mind, I have drafted this article for all the Facebook users out there, who are curious about how to hack Facebook account and how their account can be compromised by hackers.
Fairly Facebook is a secure social network and it diligently aims to become better. For the most part, it is impossible to break Facebook's security system. Yes, I said for the most part because recently I wrote an article on how easy it is to bypass your friends Facebook's security question and compromise his account with the help of "mutual friends".
Guessing Answers to a Security Question, Is the First thing any Facebook Hacker would do to Compromise somebody's Facebook Account.
I always tell people, If you are a victim of Facebook hack it's more likely because of your own ignorance and not because of something Facebook had any involvement of.
Earlier we had seen how email hacking works and I had covered all the basic techniques used by hackers. In this post, I have explained basic techniques in brief plus some other known ways to hack facebook account.
Before I begin, let me clear one thing that "Facebook hacking software" doesn't really exist. If you are looking for a software that will magically give you password upon feeding any facebook profile then this post is not for you.
While, these programs are actually useless pieces of software infected with malware meant to capture your sensitive data such as email, credit card details, phone number, etc. which can be later used for marketing purposes, There are also dedicated facebook hacking websites as well wherein victims are promised a quick password hack for any facebook profile of their choice. But the catch is they need to either pay them or complete CPA offers before hacking begins, which usually ends up with losing money to these criminals, who remain anonymous.
Also See: Facebook hack – Find and trace IP address of Facebook user!
Well, To hack any account one should at least possess a criminal mindset. It's not that easy as you might think. Without going any further deep into the dark side of human conduct, Let's start with the 6 common methods used by hackers to hack Facebook password:
Keylogging – Facebook Spy app for smartphones.
Phishing – Creating fake Facebook Login page (HTML code hack).
Using victims mobile to reset the password.
Stealing Facebook cookies of the victim.
Revealing saved Facebook passwords on web-browsers.
Bypassing Facebook's security question
TIP! In the above-mentioned 3rd & 6th method, The hacker will be resetting victims password, i.e he will never be able to see victims password. Where as in 1st and 2nd method, the hacker can actually manage to get password and login to his account without letting him know about his account being hacked or compromised.
Part 2: How to Hack a Facebook Account using Face Geek
Apart from Spyzie, you can also use Face Geek, if you are looking out for a way to know how to hack FB id of someone. Using Face Geek, you can easily hack anybody's Facebook account. But in the case of Face Geek, you will also need the username of that FB account. Go through the below-mentioned steps to use Face Geek free of cost.
Step-1: Open the official website of Face Geek and then feed the FB id of the person, whose account has been targeted.
Step-2: Feed the id in the place provided on that website. The tool will then retrieve that id's password. It will be displayed on your screen within few minutes.
Step-3: You can now easily login that Facebook account using these details.
Part 3: How to Hack FB ID of someone's account using the Forgot Password solution
You already know about ways on 'How to hack a Facebook account'. Here is another way to do it effectively but for this, you just need to get access to the email address of the user account. Follow the below-mentioned steps to know how to hack FB ID of someone with the "Forget password" method.
Step-1: Open the Facebook account and then tap on "Forget your Password" tab
Step-2: New webpage will open up and will request you to find the account. Feed the username of the targeted account in the place provided for it.
Step-3: A fresh webpage will open, enquiring you for "Reset Your Password" Click on the tab of email option. Next, tap on "Continue".
Step-4: It will immediately send a code to the email inbox of that user. Feed in the security code in it.
Step-5: Facebook application directs you to log off from any mobile device, which might be having access to that account. Chose the option "Stay Logged in" and then tap on "Continue" for hacking the Facebook account.
Now, you know how to hack FB id of someone using the "Forget Password" method.
Part 4: How to hack a Facebook account password using the Sam Hacker
Sam Hacker is a free online tool for hacking a Facebook account. This software lets you hack a Facebook account using the id's username details. For using this tool, you would only require the email id that was used for registering that FB account. Here are the complete steps you need to follow if you want to know how to hack any FB id.
Step-1: Open the certified website of Sam Hacker to hack the FB account.
Step-2: Once it is opened, feed the email id of that account that you need to hack.
Step-3: Click on "Hack" tab to start the required hacking procedure.
Step-4: This entire process would take approximately 2 minutes, and once it is done, the account's password gets displayed on your mobile screen.
Part 6: How to Hack FB ID using PiraterFacebook
Using PiraterFacebook, you can easily fix the problem of How to hack a Facebook account in just a few steps. This amazing hacking tool is perfectly coded using a unique set of a particular algorithm that is easily able to hack into any kind of security set up on a Facebook account. Follow these steps to hack any Facebook account effectively.
Step-1: Open the official website of PiraterFacebook on your device.
Step-2: Next, go to target account's profile, which you need to hack. Copy its URL address.
Step-3: Move back to the "How to Pirater Facebook website" and then paste that URL, which you just copied. Once it is pasted, click on the "Hacking" tab for initiating the hacking process.
Step-4: Once it is complete, tap on "View Data" tab to see the password of the targeted FB account.
Part 7: How to Hack FB ID with the help of Facebook Hacker by Softholics
Facebook Hacker by Softholics is a great tool for someone who need to know How to hack a Facebook account. This hacking tool is able to hack every and any kind of FB account or a page. Moreover, it can be used for free. Follow these simple steps to hack a Facebook account.
Step-1: Open the web browser in your device and navigate to the official website of Facebook Hacker by Softholics.
Step-2: Now open the FB application on a different tab and then visit that particular profile, which you wish you want to hack. Next, copy its URL.
Step-3: Navigate to the "Facebook Hacker" tab. Paste that link on the given text field, that you just copied. After that, tap on the "Hack Account" tab.
Step-4: It will automatically start the process of password breeching, which will take a few minutes.
Step-5: Once it's completed, tap on the "View Password" to have access to the targeted device's Facebook account.
Part 8: How to Hack FB ID using EXAHACK
EXAHACK has a lot of functions, and these have the great ability to hack any kind of FB page or account easily. Just like a few other hacking software, this tool provides its hacking service for free. Follow the below-mentioned steps to know how to hack FB id of anyone.
Step-1: Open the web browser and then open its official website.
Step-2: Open the Facebook application and then open the targeted account's profile. Copy its URL to the clipboard.
Step-3: Next, paste the URL, which you just copied in the field for text on the EXAHACK website and then click on "Hack" tab.
Step-4: This will require a few seconds for generating the password.
Step-5: Once it is completed, tap on "Download your password here" tab.
Part 10: How to Hack a Facebook Account ID using the Hack FB Now
Using the Hack FB Now, you can hack anyone's FB account without even knowing its password. You can use this software for free to fix How to hack a Facebook account. Read the steps to know how you can hack FB id.
Step-1: Visit Hack FB Now's official website.
Step-2: Copy the URL of the targeted account's profile and then paste it into the hacking tool's website.
Step-3: Tap on "Submit & Get Password Now" tab for initiating the process
Step-4: Once it is done, tap on the "Get Password" tab for getting the FB password
If you want to know about a person's online activities, then hacking his or her Facebook account can be a great idea. Here is a thorough list of tools you can use if you are looking for a way for How to Hack FB ID, hack Twitter account, or hack Yahoo password. It is recommended to use this powerful email password hacker –  Spyzie software for such a purpose.
Phishing – create a fake Facebook login page
When it comes to hacking any password protected user account on social networking websites like Facebook, the most common, the evergreen method used by hackers is phishing.
No matter how well you are aware of phishing attacks, one single mistake can get your account compromised since according to neuroscientists, our brains come pretty much hard-wired to be tricked. In fact, the key requirement for a successful phishing attack isn't having a genuine looking phishing email, it's having a working knowledge of the loopholes in our brains.
How to hack Facebook account using html code?
There are several ways phishing that can be deployed, to hack any user account.
But the most popular type of phishing that can hack Facebook password involves creating a fake HTML login page of Facebook and sending this fake page to your victim via email.
The fake login page looks exactly like the original one, but instead of sending your login credentials to Facebook's server, it will be sent to the hacker who developed the fake page in the first place.
In other words, when victim logs-in to this fake HTML page using his Facebook credentials, The hacker gets victims login credentials in his email or FTP account.
Have a look at this phishing email intended to hack Facebook account.
As you can see above, The hacker just tricked his victim in such a way that the fake login page of Facebook appears to be the legitimate one. The disadvantage of this method is, it's little difficult to trick people because everyone is aware of it.
This method could be the ideal one, when it comes to hacking users who often browse their Facebook feed on their smartphones as on the smaller screens hardly anyone would check the URL of the web page, isn't it?.
To know more and learn about Facebook password hack using html code, read our earlier post: how phishing works? creating fake HTML login page?
Using victims mobile to reset Facebook password
Please note that this method involves a password reset i.e. you will never get to know the original password, instead you will be resetting your victims password.
If you can get access to your victim's smartphone then this method is the proficient way to hack Facebook account.
How to hack FB password using mobile?
First, go to "forgot my password page" of Facebook and enter the mobile number of your victim.
Once Facebook identifies the account, click 'this is my account' and choose "send me sms" to recover the password and follow the standard password recovery process.
TIP! There is an app called mSpy which is basically a spy app that can be installed on your victim's cellphone.
Bypassing Facebooks Security Question
Read: How to Bypass Facebook's Security Question?
Can we hack facebook account using deep web?
Beware! Deep web is just like a normal web withour censorship. There is no special socftware or tool available anywhere on deep web that can hack facebok accounts. However you can find dark learning resources that you can use to improve your hacking knowledge. You can check best hacking sites & forums for hackers.
Do not idulge with anyone who claims to be a facebook hacker on deep web as well as normal web.
Some facts about Facebook hacking:
There are hundreds of scam websites that claim to be the experts in Facebook password hacking and are ready to hack any account. Many people fall prey to these websites and lose their hard-earned money. Never trust these websites that provide Facebook hacking service or Hack facebook password online service.
I have already revealed in my last post that, There is no ready-made Facebook hacking software that is available to hack Facebook password. These are completely fake software's. There are numerous fake facebook hacking softwares such as 007 facebook hack software, Facebook ID hacker software, etc. Please Stay away from these websites that claim to hack accounts using victims profile ID.
When Facebook rolled out its new email (messaging) service, some smart hackers registered cool email addresses like [email protected], [email protected], etc. and now they are using these accounts to trick Facebook users. This is a commonly used social engineering tactic in an attempt to know someone's password. You will often see such fake articles about Facebook hacking. Never indulge in such scams.
Way #1 – Hack a Facebook Account Using iKeymonitor
Looking for a reliable tool to hack a Facebook password any time you need quick access to someone profile to check private text messages? iKeymonitor is the easiest way to get a Facebook account hacked. This app can provide a lot of powerful features.
By installing this advanced program on a target mobile phone, you will be able to monitor the internet activity of the hacked Facebook account, read messages, view media files, and follow lots of conversations on Facebook Messenger in real time. The spy app will work in the background of the target mobile device and the person whose mobile phone is being hacked will have no idea about this fact and won't detect it.
Follow these steps to hack a Facebook account.
Create iKeymonitor account. The process is easy & you won't need more than a couple of minutes to perform this action using your computer. You will need to enter your username & password.
Take the target phone, install iKeymonitor, & complete a setup process. You should use a compatible jailbroken iOS or rooted Android mobile device.
The system will start working immediately. The app will immediately hack a Facebook account of your victim & capture all the information.
Log in your iKeymonitor account using your own smart device and select Facebook from the list of the apps.
What is the best part of it? You will be able to monitor all sent & received messages and view all details on the victim's page without a hacker on the daily basis. With Keylogger feature, you will be able to hack Facebook & other passwords.
Don't have time to view all the conversations – download them to your computer or other device and have a look at them later. The application will record all calls made with Facebook Messenger app.
Need information about other web activity – choose other apps in the list & click on them to open.
Way #2 – Hack a Facebook Account with Facesgeeks
Facesgeeks.com is an experimental website. Are you interested how it works? It is a web-based application that allows users to discover a victim's Facebook password by providing his/her profile computer address and there is no need to access a target phone & download an app. No email is required; you can take advantage of this service for free.
Here is what you have to do to hack someone's Facebook password. Follow these steps.
Open your victim's Facebook page and copy the profile's ID.
Visit the site facesgeeks.com. Enter the ID into the hacking panel. That's all your work and the rest will be done by the online hacking service
Wait for a few minutes. The computer will retrieve the password & show it to you.
Use your victim's password to crack his/her Facebook profile & log in it; that's the trick.
Wondering how successful they are in finding weaknesses in the Facebook security system, making it possible for anyone to easily hack the target Facebook account without coding knowledge? They claim of the 98% success rate. We can't guarantee it is a reliable method and you will have to visit this website & test it for yourself.
Way #3 – Use Forgot Password Method to Hack Someone's Facebook Account
To take advantage of the previous method of hacking a Facebook account, you need to provide your victim's username. This method requires some details of your victim's email address to open the Facebook account you are going to hack. Have a look at the detailed process.
Open Facebook login page & choose "Forgot Your Password" option.
You will see a new page; it will request to find your Facebook account. Type your target username, phone number, email address or full name.
Choose the email option on the next page "Reset Your Password" and click on the button "Continue". You can use other options too. You can select a phone call or a text message but you should be sure you will be able to access the recovery option you choose. The next step is important.
The system will send a security code to the user's email address. You will need to insert this specific code in the space on the Facebook page.
A new page will appear. You will need to enter a new strong password with letters & punctuation marks.
You will be requested to log out of the Facebook account you want to hack. Don't do that. You should choose the option "Stay Logged in" and click on the "Continue" button.
You will get access to any information & can use this Facebook account as its owner. It is simple.
This method is free and you don't have to be a hacker to succeed in doing it. This method is good for hacking Facebook accounts of your close friends or family members although they will easily find out that someone has hacked their account on Facebook. Want to hack a Facebook password of a stranger? Keep reading to learn about other effective techniques.
Way #4 – Hack Facebook Online Using Sam Hacker
Sam Hacker is a free online tool that allows everyone to hack a Facebook password without much effort. It requires the email address that your target person used to register their Facebook profile. The program is free for everyone. This is how you can crack a Facebook account using Sam Hacker.
Visit a website samhacker.com
Enter a victim's email address that is related to the target Facebook account. Keep in mind that you don't need to use the username. That's important.
If you are not sure how to do it and need additional explanation, you can watch a demo that explains the whole process and makes it easier for complete beginners.
Wondering how to start a hacking process? You can do it with one click on the "Hack" button.
Wait for about 2 minutes while the hacking process is running.
Get the password on the screen. You are free to use it as you need for your specific goal.
You can log in the target Facebook account & monitor any data you are interested in. Don't think it's enough for you? Want more than that? You can change the profile details and the password to the page. This method is quick but we cannot say that it is trustworthy because there are no online reviews of this particular technique.
Way #5 – Hack Facebook Password Using Online Tool Hyper Cracker
This free online tool uses a username of the target account on Facebook and gives people an opportunity to hack any Facebook password in a few minutes without the need to install any spy app on the victim's phone. It sounds great, isn't it? The entire process is easy to follow and you will be able to crack the Facebook password & enjoy full access to all the information on your target page – check the login activities, download pictures, view a list of friends, & search the account history. You can hack a Facebook password this way.
Visit the website hypercracker.com.
Find "Hack Now Online" button at the bottom of the page.
Click on this button to open a new page with a hacking panel on it that allows cracking a Facebook password online for free.
Enter the username of the Facebook profile. Need advice how to do it – you can find a short explanation on the Hyper Cracker page.
Click on the button "Hack This Facebook Account" and wait for some time.
Download the Facebook login account information.
You can use this password to login the page and get an instant access to any information that is available there – messages, pictures, videos, shared media files, conversations, an account history.
Summing Up
We have discussed how to hack a Facebook account and explained 6 effective methods that don't require special knowledge to perform this process. Hesitating & have no idea what tool to choose? You can try some of these methods to understand which of them are suitable for your specific needs & deliver good results.
There are lots of different software tools for hacking a Facebook profile but not all of them are created equal. How can you choose a good tool? What important criteria should you take into account?
Here is what we can recommend to people who keep asking us which spy software (for example, mSpy or iKeymonitor) they should choose to crack a Facebook account when they want to keep an eye on their children, spouses, partners, friends, and employees to protect them & to prevent them from risky behavior.
Many people prefer to use online tools. A person doesn't have to waste your precious time and download software if you need to crack a Facebook password. You may have different reasons to hack a Facebook account & it's great you can do it from the comfort of your own home with your PC or laptop.
You don't have to pay extra money. But you should be careful when using online free software tools to hack a Facebook account because a lot of them are fake and don't provide the results they promise to their users.
What is the best solution to this problem? Use reliable spy apps like mSpy or iKeymonitor & be sure that they will work well & deliver perfect results when hacking various social media applications, including Facebook. Wondering what a particular person does on the Facebook account? Use trustworthy software to find out.
How to Hack a Facebook Account?
There are several methods how to hack someone's Facebook messages, find short descriptions below. If you know these methods, hacking into someone's Facebook becomes much easier.
Track Facebook Activities Discreetly
This is the oldest way how you can hack into someone's Facebook messages. You hack someone's Facebook activities by checking the devices when the target person is absent. You should understand that this way is risky and not effective in a long-term perspective.
How to Hack Someone's Fb Messages, With the Help of Emails or Phone Numbers?
By knowing the target person's account phone number or login, you may access his or her Facebook personal account to view all conversations! It doesn't require specific knowledge and skills. If the target person prefers using a Facebook account with Messenger, it is possible to read entire information. Follow the next procedure, and you'll get access to the target Facebook account.
Click the "Forgot password" button
Type the email of the target person or his/her phone number, this information allows stealing the password of the account which can be used only once.
You can redirect a one-time code to your phone or email and hack someone's Facebook account.
How Can You Hack Someone's Facebook Using Online Services?
There are special online services which allow you to hack a password of the target Facebook account. For example, Hyper Cracker. This service claims that it can hack any Facebook account for free and in several seconds, you need to:
Open the website and click the "Hack now" button.
Enter the Facebook ID in the bar on the website of the service.
Press the button "Hack this Facebook account".
In several moments the service will generate the correct Facebook password, using which you can hack someone's Facebook. And that's it. Such services have their own disadvantages: they are unreliable because dozens of them appear every day and there are not enough testimonials and reviews of them like trustworthy reviews of spy applications.
How to Read Someone's Facebook Messages Using "Reset the Password" Option?
There is another way to hack someone's Facebook account by resetting the password. This way is easy if you know the target person close and will be able to answer a personal question.
Type the e-mail which was used by the user of the Facebook account which you want to hack during his/her registration.
Click the"Forgot password" button.
When the system gives you an opportunity to reset the password, press the "No longer have access to this email" button.
Type a new e-mail that was never used for the Facebook account. Answer the safety question and get access to all activities of the Facebook account of the target person.
How to Crack someone's Facebook with Keylogger?
Sometimes it's more effective to download a Keylogger file instead of guessing how to hack a Facebook account for free. With this keylogger app, you will be able to check all information that is typed on the target device. This special kind of software captures every keystroke. You will see all passwords, messages, logins immediately – it will give you an opportunity to hack into someone's Facebook without any problems.
How to Hack a Facebook – Wi-Fi Method?
How to hack someone's Fb messages using Wi-Fi or cookies? Cookies are used for storing information on a hard drive of the device and they can be retrieved later. The cookie files contain the important information because they track the web session. You can steal someone's cookies if the target person uses the Wi-Fi network which you can control.
This way doesn't give the password or the username. But you can copy cookies and trick the Facebook that you used your browser to log into the target account before. As an example, you can use, Firesheep – the Firefox add-on option. It collects and stores the web traffic.
Hacking Facebook Using Spy Applications
The best way to hack someone's Facebook is to get access to his Facebook account using spy applications. This way is the most effective and reliable. Most of Facebook hacking applications require grabbing of the target mobile phone for several minutes to install spying device. After this, you'll be able to watch every step and message of user's Facebook account remotely. This trick works with various social network accounts. Facebook messenger chat is the most frequently used program.
Here are several types of Facebook spy apps which you may use to hack Facebook Messenger Conversations. Considering the target person you are going to track, here are three groups of Facebook hacking apps:
Parental control spyware (it works well with adults' monitoring).
Tools that provide Facebook hacking of your co-workers.
Spy apps to spy on your partner's Facebook profile.
How to Choose the Right Facebook Messenger Hack App: Tips
All hacking apps have peculiarities in their functions, but their primary point is the same: anyone can hack someone's Facebook messages and edit account information by discovering a phone number of a target person. You don't have to use anything else like a password or personal details.
Any user can hack Facebook without additional payments. The difference between free and paid versions of Facebook hacking software is in the number of features because some of them provide additional options for users. What is common is that everyone can secretly hack any Facebook account owner. Perhaps, this article will help you to choose the Facebook hacking app which would suit your needs. What should you take into account while choosing a Facebook spy app?
The purpose of the monitoring;
The number of the devices you want to track;
The price of the application;
Customers' testimonials;
Check the compatibility of the Facebook spy app (many modern apps are compatible with all popular operating systems, but check it to make sure);
The features which the application can provide to its user.
Visit the official website of the service. It has to look reliable and professional. Sometimes you can find a demo version of the app on the website in the form of a video which is great if you haven't used surveillance apps before. A demo video can show you the way of using, features, etc.
What Do You Need to Know about Facebook Hacking Apps?
It is the method of hacking someone's Facebook account which is completely risk-free because it guarantees your anonymity. If you don't want to hack Facebook and get at risk, you can use numerous Fb spy apps which are available in the software market today. Use them to spy on Facebook messages, posts, photos and other media files that were sent, received or shared by the owner of the target Facebook. All information will be in a full view. The main advantage of Facebook spy apps is that you can track the activities in the stealth mode and the owner of the target device won't notice you.
Advantages of Facebook Spy Apps
Now you already know how to hack Facebook accounts and learned the most effective and reliable ways to do it. Find the advantages of Facebook spy apps on the list.
Your complete anonymity. The app hides in the operating system and the owner of the target device will not notice it until he/she knows exactly what to look for.
Spy apps are affordable. The prices for spy apps are flexible and not high, so you can choose the best price for you. There are also free apps for which you won't have to pay even one cent.
Additional features. Facebook hacking apps provide many additional features besides spying on Facebook accounts: tracking phone calls, web browser history, SMS messages, media files, etc.
Facebook spy apps are easy to use. You don't need to be a hacker to install the average spy app or to use it; you'll find the instructions in this article.
How Does Facebook Spy App Work?
Facebook spy apps are easy to use. The installation process is simple and fast and even if you have never installed any program before, be sure you will not have any problems with it. The installation process of every spy app is described by the developers on the official website of the Facebook spy software, but there are steps which are common for many Facebook hacking apps. Look at them.
Chose the Facebook hacking app which suits you the best, using tips that we gave you in the article;
Visit the official website of the Facebook spy app and find the web page "Download" or "Install the app";
Download the installation file to the target device;
Run the installation file of the Facebook hacking application to install it;
Sign up your personal account on the website of the Facebook hacking app;
Log in and start hacking all Facebook activities on the target account.
The Facebook spy app will do the rest of the work by itself. You can read Facebook and other hacking information from any place in the world and from any device with the Internet connection.  It will gather all data and upload it to your personal panel.
Additional Features of Facebook Messenger Spy App
What other features will you get if you use Facebook messenger spy app for hacking someone's Facebook account? Some applications provide endless lists of features.
Phone calls: you can track all calls (incoming and outgoing, including time and date logs, names, numbers, duration of the calls);
Media files: check photos, sounds, music files, video files, and other files that are stored in the phone's memory;
Hack web browser history: see the list of visited websites, favourite websites;
GPS location: you can track the current GPS location of the user. Some apps have the option of "location history" when you can see the list of all locations which were visited by the owner of the phone. Check also Geofencing feature here.
Hack messages: you'll monitor SMS messages, all chats and conversations on instant messengers and social media accounts, etc.
Best Facebook Spy Apps
There are several spy applications that can easily answer your question "how to hack someone's Facebook account". We give you some information about them.
1)   mSpy
If you ask a question "How can I hack a Facebook account", the mSpy is your answer. It is a comprehensive and reliable Facebook spy application which is popular among the users and trustworthy thanks to plenty of hacking features and high-quality customer support. The mSpy has a perfect reputation and good customer feedback. The program provides 24/7 customer support (email, chat, phone) which is extremely useful if you use spy app for the first time.
2)   XNSpy
This great spy app was designed for employers who want to monitor employees when they use company's phones and for parents who want to hack their kids' accounts. This spyware provides cool features besides hacking Facebook account like the remote control option. You can send commands remotely or change cell phone settings without touching the target phone.
3)    iKeyMonitor
 is one of the best and well-known keyloggers which can track all the activities of the target device and make the screenshots at the same time. You'll see everything that is happening on the device. There is a free trial version of this software which can hack a Facebook account, and now you can get a good discount: 25% Off.
How Can Parents Benefit with Facebook Tracking Software?
We think that every user may find some bonus on the Facebook account spying. The truth is that teenagers adore Facebook and have thousands of friends online. So, if you are a parent who cares about his son or daughter, you will use such software and be aware of all his or her conversations and shared files. Don't forget that emails, Instagram accounts, WhatsApp, and regular SMS may also include important data. You should use other spying apps such as TheTruthSpy or another spy program. Entirely complete awareness of kids' activity may help to prevent unpleasant life situations.
So, now you see that ethical question is not essential if you try to protect your kids. The popularity of Facebook has grown since 2008. Statistics of Facebook users prove this fact, and it means that the interest in hacking its accounts has increased. A question is whether a third-party/user can view someone's conversations. It is enough to have a mobile number of the victim to hack his or her Facebook account.
Conclusion
You have learned how to hack someone's Fb. Now you understand that it's possible and not hard. We tried to give you comprehensive and complex information about hacking Facebook activities and using spy apps. But if you have any questions or suggestions, you can write them in the comments to this article.
How to hack your Instagram or Snapchat account password using a keylogger
Keyloggers are malware programs designed to record everything you type on your keyboard. They've been around since forever, and are one of the biggest targets of antivirus programs. Unfortunately, they can be incredibly effective at finding out passwords, email accounts, credit card data and any other type of information, so malicious hackers will surely use them more in the future.
The tricky part about keyloggers is that a malicious hacker has to find a way to download it onto your device.
Here are just a few of the most commonly used strategies:
Send you a phishing email with a malicious attachment, meaning the keylogger.
Infect a website with malicious code so that it automatically downloads malicious software on your device, these are so called "drive-by-downloads".
Trick you into clicking a malicious link on a pop-up or website that approves a malicious download.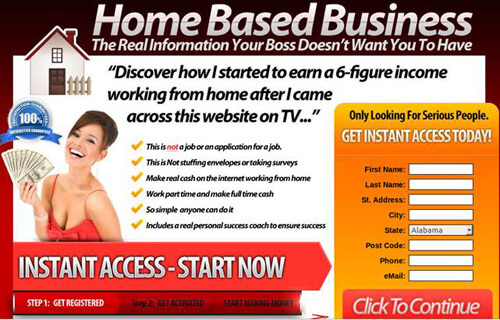 Keyloggers come with many different functionalities. The main one of course is to track and record keystrokes, and then send the information back to the malicious hacker. This is how they can hack a Facebook or Instagram account password with ease.
On top of that, some keyloggers can even do some or all of the following:
Take screenshots of the device.
Track the URL's of pages you visit.
Record what applications you run on your device.
Capture copies of emails in your inbox and sentbox.
Log all of your messaging sessions, such as FB Messenger or Snapchat.
Keyloggers are designed to be invisible and difficult to track down. Chances are you can't even find the process for it in Windows Task Manager.
If you want to remove a keylogger, then you'll need some specialized software and follow certain steps.
Better yet, if you want to prevent someone downloading a keylogger on your device, we recommend you use software specifically designed to block malware from entering your device in the first place. In our opinion, our own Heimdal PRO is can go a long way into helping you filter out the bad traffic out there.
How cybercriminals use Wi-Fi sniffers to hack your Snapchat and Instagram password.
There are around 300,000 YouTube videos on how to hack a Wi-Fi password. Cybercriminals however, aren't interested in free Internet, but instead they want to get their hands on the data you send and receive over the network.
Once a malicious hacker breaks into a Wi-Fi network, then he can easily start hacking your Facebook or Snapchat password by intercepting all of the data you communicate over the network.
Of course, this isn't just limited to passwords. The cybercriminal will also target private information such as credit card data, addresses, date of birth, social security, emails and Internet messages.
Unfortunately, it's nearly impossible to detect a Wi-Fi sniffer attack, so you just have to avoid as best as you can.
Here are some basic tips you can follow to prevent someone from hacking your Wi-Fi and personal data.
If it's your own Wi-Fi network, make sure it has a strong password that can't be broken by a dictionary or brute force attack (more on these attacks later).
Make sure your router uses the WPA2 AES encryptions method. Out of all the encryption methods out there, this one is the most secure. Even governments use the AES encryptions standard.
If it's a public network, such as coffee shops or shopping malls, make sure it too is also encrypted with WPA2 AES. Here's a more in-depth article as to why public Wi-Fi's are such a cybersecurity hazard.
If the public Wi-Fi is open or uses the ancient and obsolete WEP encryption method, then avoid it altogether. Whatever you do, do not use an open wireless network to log in to your Facebook or Instagram account, do financial transactions or any other sensitive operation.
Conclusion
A safe and secure password is the first and most important step in keeping your online life secure. Steps such as long passwords, two factor authentication and password managers are a very small inconvenience compared to the security boosts they can provide you.


Spend time with your family, not updating their apps!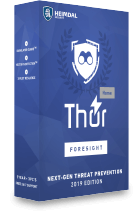 Let THOR FREE Silently and automatically update software Close security gaps Works great with your favorite antivirus
INSTALL IT, FORGET IT AND BE PROTECTED
Download Thor FREE
Possible Ways to Hack a Facebook Password:
With over 2 years of experience, I can tell you is that there are only TWO ways to hack a Facebook password.: A keylogger when installed will simply record each and every keystroke that a user types on a specific computer's keyboard including Facebook or any other account password.Since keylogger requires no special skills to install and use, it is the easiest way to hack a Facebook password. I recommend the following keylogger program asthe best one to gain access to Facebook or any other online account:To Hack Facebook Users on PC/Mac:
Why Realtime-Spy is the Best?Realtime-Spy Top Features:
Remote Installation from any corner of the globe.
100% stealth operation and remains undetected!
Extremely easy to use as it requires no special skills to install.
Compatible with Windows XP/Vista/7/8 (32 and 64-bit) and Mac.
To hack the Facebook password, all you need to do is just install Realtime-Spy on the target computer. When the target user logs into his Facebook account from this computer, the login details (username and password) are captured and uploaded instantly to the Realtime-Spy servers. You can later access the stored logs to obtain the Facebook password. Download Realtime-Spy – for Windows Download Realtime-Spy – for Mac To Hack Facebook Users on Mobile:To hack the Facebook password of mobile users, there is a mobile version of this program called "mSpy". Download mSpy – for Mobile Devices Supported Phones: Android, iPhone, iPad and Tablets. The other common way to hack Facebook account is via Phishing. This method will make use of a fake login page (spoofed web page) which will exactly resemble the original one. A spoofed web page of Facebook looks exactly same as that of the original Facebook website. This page is actually created by the hacker and is hosted on his own server. Once the victim enters his/her Facebook password on such a fake login page, the login details are stolen away by the hacker.Phishing requires specialized knowledge and high level skills to implement. Therefore, it would not be possible for a newbie user (perhaps like you) to attempt this trick. It is a punishable offense too. So in order to successfully hack the Facebook password, I recommend the usage of keylogger as it is the easiest and the safest way. You many wonder why people want to hack the password of someone's Facebook account. In most cases people attempt to hack the Facebook account of their boyfriend or girlfriend so as to find out what is going on behind the scenes. These days parents are also concerned about their child's Facebook activity and would like to hack their Facebook accounts to monitor. A husband or wife may try to hack the password and gain access to a suspicious partner's Facebook account and so on. While most people have a strong motive behind their need to hack passwords, there are a few who also hack Facebook password just to exhibit their skills.
There is no ready-made software program that is available to hack Facebook password (except the keylogger). In fact, keyloggers are pretty generic and are designed to log the keystrokes of a specific computer which in turn can be used to hack Facebook passwords.
It is no longer possible to use conventional methods like brute-force approach to hack Facebook password. This is because big time players like Facebook have employed tight security measures to protect themselves against any such password hacking attempts. Since Facebook has millions of users, they take every possible security measure to safeguard their accounts which otherwise could cause a severe impact on their business. So, if you come across any website teaching such age old tricks, please be assured that they cannot be successful against Facebook.
Unlike what many scam websites claim, Facebook website or Facebook servers do not contain any flaw that allows hackers to crack its password. The only Facebook hacking method that can give you the password is keylogging and phishing. None of the other methods is known to obtain the password for you! ! DISCLAIMER: YOU IMPLEMENT ALL THE INFORMATION PROVIDED IN THIS ARTICLE AT YOUR OWN RISK. USAGE OF SPYWARE WITHOUT PRIOR USER CONSENT MAY BE AGAINST YOUR LOCAL LAWS AND YOU DO IT AT YOUR OWN RISK!