Skip to main content
1-800-273-8255
Support Local Crisis Centers
Counselors at locally-operated crisis centers across the country answer all of the Lifeline's calls and chats. But they need your help.
Learn MoreStock photo by iStock.
The National Suicide Prevention Lifeline is a national network of local crisis centers that provides free and confidential emotional support to people in suicidal crisis or emotional distress 24 hours a day, 7 days a week. We're committed to improving crisis services and advancing suicide prevention by empowering individuals, advancing professional best practices, and building awareness.
About The Lifeline
We understand that every struggle is different. Experience the stories of people like you, and how they overcame crisis to find hope and recovery.
read stories of hope & recovery
Show What Happens When You Call The Lifeline
WHY LOSING A RELATIONSHIP HURTS SO MUCH
Relationships form the basis of meaning in our lives. And not just your interpersonal relationships, but even the relationships you have with your job or your identity or your possessions. But because humans rely so much on our social lives to survive and thrive, our relationships with each other carry an extra special weight.
Therefore, when you lose a relationship, especially one that was so important and central to your everyday life, you lose that associated meaning. And to lose meaning is to lose a part of yourself. So all of these things are intimately connected — your relationships, your sense of meaning and purpose, and your perception of who you are.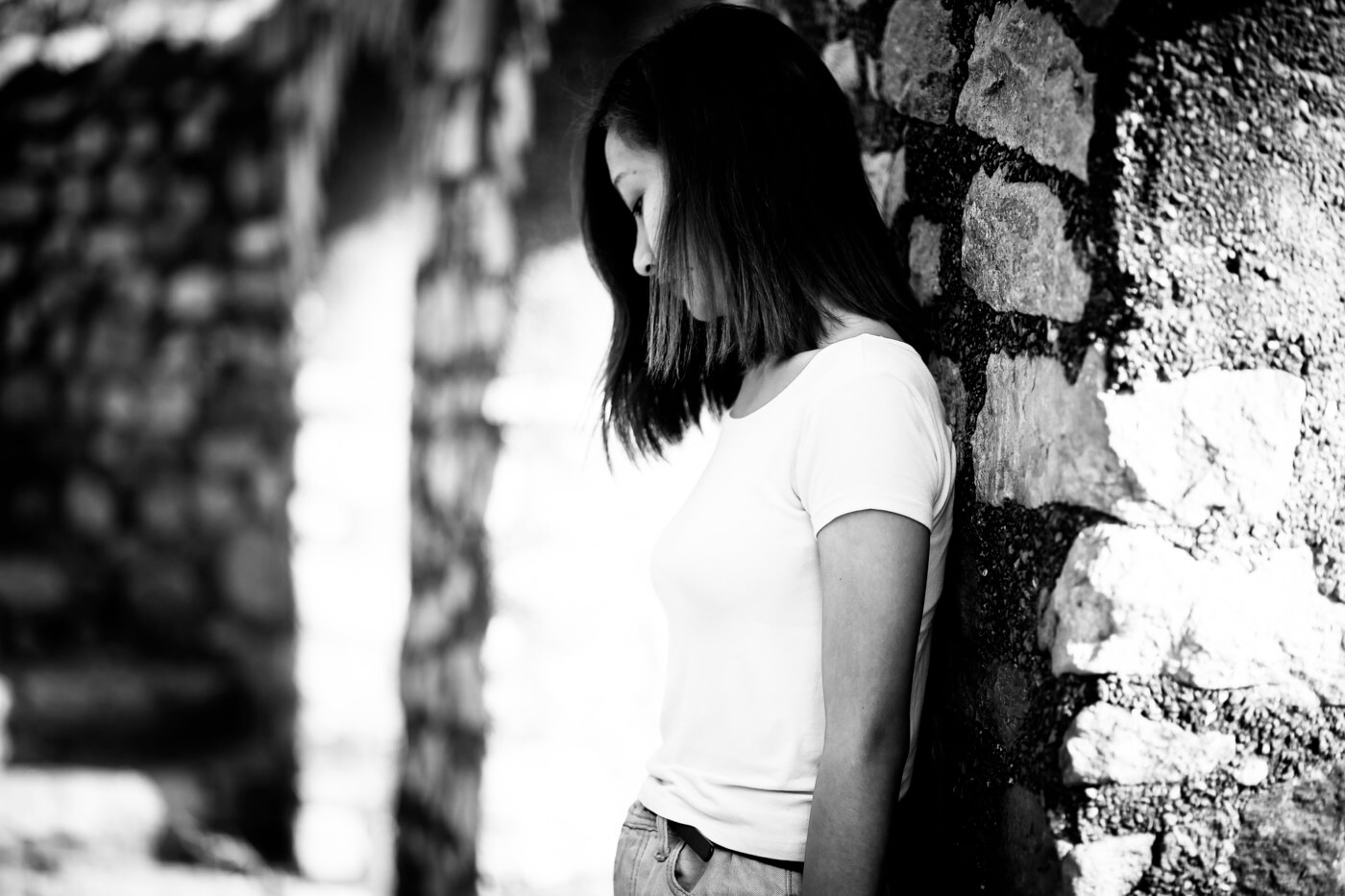 That feeling of emptiness we all feel when we lose someone we love is actually a lack of meaning and lack of identity. There is, quite literally, a hole inside of ourselves. Everything becomes a blank void, empty of any real purpose, and we might even begin to wonder if there's really any point to life at all.
If you wallow in this kind of thinking for too long, you end up clinging to the past, desperately trying to "fix" everything to somehow get your old life back.
But the hard pill to swallow here is this: part of you is now dead and gone. It's time to accept that and start rebuilding your life so you can move on.
SEE THE RELATIONSHIP FOR WHAT IT WAS
Another way to separate yourself from your past relationship and move on is to take an objective look at what the relationship was really like. If part of the story you tell yourself is, "We were so perfect for each other. We should be together forever! Why doesn't he/she see that?" then I'd bet you're falling victim to more than a few biases that you're simply not aware of.
First, we tend to see the past through rose-colored glasses. "Everything was great back then. Well, maybe not perfect, but like 98% of the time, we were just the best couple ever. What happened?"
The truth is, our memories are pretty shitty, and we often only remember the things that fit into whatever story we want to believe right now. In this case, we remember the good times most because that's what we want our reality to be right now.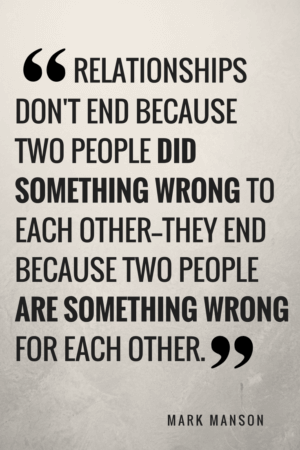 And if you can't objectively see if/when you're doing this, it's possible your relationship failed because, in reality, it was a toxic relationship. Toxic relationships only ever survive on drama, and as the drama ramps up to keep the relationship going, you become dependent on that drama, or even addicted to it. And then you're really fucked because now the meaning you derive from that toxic relationship is skewed and distorted. You start thinking that irrational jealousy or controlling behavior or dickish and snide comments were somehow actually signs of their undying love for you.
So I'm here to tell you this: Relationships don't end because two people did something wrong to each other—they end because two people are something wrong for each other.
FIGURING OUT WHAT YOUR NEEDS REALLY ARE
Conflicts in relationships almost always arise because one or both people aren't getting their needs met in some way. And it's often the case that those needs are either not communicated effectively or someone's needs are being ignored. Either way, the root cause of the problem is a lack of awareness of one's needs. Relationships end when someone decides the cost of not getting their needs met is no longer bearable.
Our fundamental emotional needs include:
Status. Feeling important or superior; feeling challenged.
Connection. Feeling understood and appreciated; shared values and experiences.
Security. Feeling safe and reliable; feeling trust.
We all have these needs in our relationships, but we all prioritize them a little differently. And disproportionately valuing one need over the others often causes issues in our relationships that might even develop into long-term patterns.
The key to understanding what went wrong in your past relationships and having better relationships in the future is identifying your needs and your partner's needs and figuring out ways to meet them.
If you're someone who can't seem to figure out why your relationships all end the way they do or you seem to have the same problems in your relationships over and over again, then check out my 28-page ebook that dives deep into emotional needs.