In this post, we will discuss 4 different topics on Snapchat:
What is a Snapchat score?
How does the Snapchat score work?
How to increase your Snapchat score
Do Snapchat score hacks work?
Please go through the each topic in order to get a clearer picture of How to raise your score on Snapchat.
Read more: How to use the map on Snapchat
Also see: How to save photos, stories, and videos from Snapchat
Related: Celebrity snapchat usernames
We have come a long way from the days where we thought Snapchat was nothing more than just an app that allows us to discreetly send inappropriate pictures to one another. But even with how much we use and love Snapchat these days, we still have a bunch of questions when it comes to certain Snapchat features. For an example: certain features in snapchat like emojis are what amaze me.
For me personally, I know one of my most glaring questions when it comes to Snapchat is, "What does a Snapchat score mean?" It turns out that the Snapchat score is actually pretty simple. But, before I tell you what the Snapchat score means, we will discuss how to determine your own Snapchat score.
You can check out your own Snapchat score by opening Snapchat and swiping down on the camera screen, right underneath your snap code picture and username. That's where your mystery Snapchat score has been hanging out.
Read more: How to save Snapchat photos
Read more: Cool Tbh pics and dope Tbh pics 
How does the Snapchat score work | Snapchat points system
Many people have a lot of different theories on how the Snapchat score works or Snapchat point system. I have read many articles online and watched tens of videos but they do not reveal an elaborate point system. There was no specific action that determines how this point system works on Snapchat. The score is very vague, it doesn't exactly tell you what the Snapchat score system is or how the Snapchat score works.
As a Snapchat addict, I had to find out how the Snapchat score works. So far what most people believe is that you are awarded one point toward your Snapchat score when you either send or receive a Snap. If you send a Snap out, you get a point, if you receive one Snap, you also get a point. I find this to be true upon testing.
According to Snapchat, your Snapchat score is a special equation that combines the number of Snaps you've sent and received, Stories you've posted and other factors. It works on a very simple but amazing formula, what you have sent or received from your Snapchat app will add a point to your score.
It simply means the more Snaps you send or receive, the higher your Snapchat score. However, you will not receive any points by viewing a Snapchat stories. This feature within Snapchat keeps updating over time and it can be difficult to understand the changes and how it will affect your score. The determinants of the score do not stay the same for long, so the calculation of the score may change as well.
It can be confusing to see that some Snaps get just a few points while other Snaps earn more points. Well, according to some Snapchat experts, it seems the Snapchat score varies depending on if the Snap is being sent out multiple times. The rule to this is: when you send or receive a single Snap you get one point, however, if you send your Snap to multiple users, you still only receive a single point. Also, an important note is that you are still awarded a point even if the recipient does not open it.
How to increase your score on Snapchat: Legitimate way
To raise your score on Snapchat… you have to use Snapchat more! I know this sounds super simple, but only sure-fire way to increase your Snapchat score is to just use Snapchat more. The limitations on the control of your score can be kind of annoying, but to raise your score legitimately and honestly, that is the only way to increase Snapchat score.
There is not some kind of a magic hack or trick where all of a sudden your Snapchat score jumps from, like, 7,000 points to 50,000 Snapchat points overnight because of some hack. But even if there was some kind of hack that allows you to do that, I'm pretty sure you would get banned for using it.
There's a little rumor going around that every single picture or video that you send, open or post to your story will result in receiving +1 point. So here's what you can do without totally bugging your friends, just send them more photos and videos. Yup, send them more Snaps.
If you really want to raise your score on Snapchat, try by snapping a bunch of embarrassing photos that use a funny filter and send them out to celebrity account. Of course, unless you're really close to a celebrity, chances are that they're not going to have the time to open up your snap that you sent.
However, the cool thing is that it doesn't matter if the person you sent your snap to actually opens up your snap or not, you'll get the point for just sending. If you want a few extra points here and there, don't get discouraged, just keep snapping random pictures and send it to a celebrity, they might even share your snap!
Boost Snapchat Score by using tricks
I will show you how to boost snapchat score by using some tricks. This trick is extremely easy to do, and it is very fast and simple. This takes a few minutes to set up, but once you have you can easily boost your snapchat score up to 100 points per minute or more. Let me tell you how you can boost your snapchat score. The first thing you got to do is to go to your Snapchat, go into add Usernames.
We are basically going to be adding a bunch of old usernames that don't get opened anymore and then we will send them all a snap. And receive 50 to 100 score each time.
What you need to do is to start adding random Snapchats that are fake, such as "aaaa" or "blah". Add as many fake usernames as you can that is shown on the list. Stop when you think you have added enough.
Now it is time to send them a snap. First, create a snap that you are going to send and then tap send. Now in the "send to" screen, select all of the users you have just added and then hit send. These users we are sending a snap are not active account so, we won't be annoying anybody.
Warning: Always remember to not send it to real snapchat users. It can annoy them and might block you on snapchat.
Give it a few seconds for all of them to send. After that, all you have to do is restart the snapchat app for the score to take effect. When you open your snapchat again you will see that your snapchat score has been boosted by sending one snap to your new contacts that you just added.
This way you can raise your snapchat score by sending even more. Remember to always restart snapchat app to see your updated score. You will see that your score has jumped from over 100 points under a minute of effort. Repeat this process over and over again to raise your snapchat score more and more.
If you really want to boost your snapchat score, this is the only legit way to boost your score on snapchat without using a third party software. If you have time and do it continuously, you can boost your score by hundreds or even thousands.
How To Increase Your Snapchat Score? (snapchat score booster)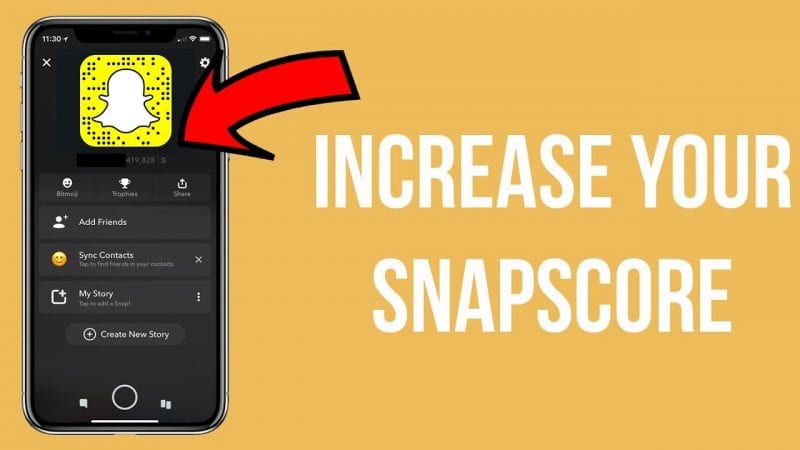 snapchat score hack no survey
Actually, there is no trick available on the internet that can trick Snapchat bots. So, we are not going to use any snapchat score booster nor any snapchat score generator. However, there's a quick way to increase your Snapchat Score genuinely. However, in this method, you need to invest quite a bit of time into Snapchat in order to improve your Snapchat Score.
Snapchat Score Hack Android
First of all, head to your Android's Settings > Security. Under the Security, find and enable the 'Unknown Sources' Now download AppValley on your device and install it. Once downloaded, browse to the Hacked App Category and then select Snapchat++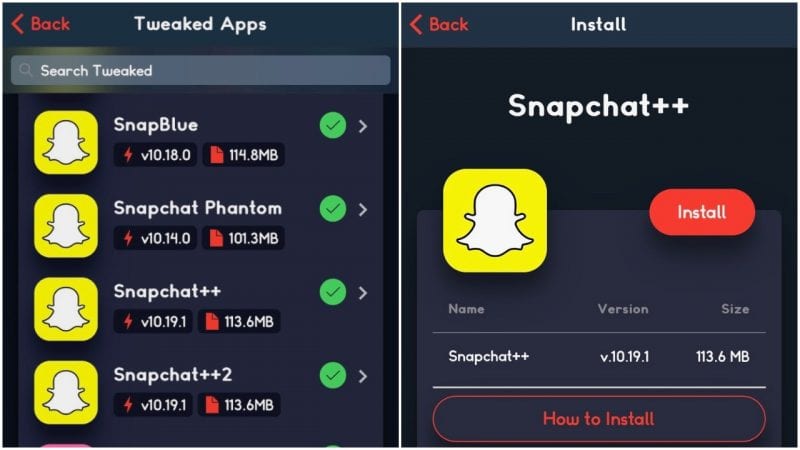 Now, Login with the Snapchat Plus Plus with your account details. Once you are in, you need to create 'Groups'. Now, under the Groups, you need to add a bunch of celebrities or some other high profile. The more you add, the better and easy it will be.
Now, you just need to send snaps to this group. Each snaps that you send will earn you a point. The best thing is that the method will help you to increase Snapchat Score dramatically without bothering any of your friends.
Snapchat Score Hack iPhone
Well, on iPhone or iOS devices, you need to implement the same procedure. Since we are not using any snapchat score booster neither you can buy snapchat score, so, we need to rely upon the same method as of Android. You just need to install any modified version of Snapchat like Snapchat++ for iPhone and then create a group. After creating the group, simply start sending the snaps to boost your Snapchat score.
Final Thoughts
So, this is by far the best and easy method to increase your Snapchat Score. Well, there are many fraud apps available on the internet that claims to boost your Snapchat Score in no-time, but those apps are useless and can lead to account termination. The method shared in the article is also not entirely secure, and it can also lead to an account ban. So, use it at your own risk, and techviral won't be liable for any mishappening.