Google Chrome incorporates a built-in ad-blocker. It is able to detect links disguised as play buttons and site controls, along with other sites which do not follow the Better Ads Standards. Such sites abuse the user experience by tricking the user into opening popups. Here is how to configure the ad blocker.
RECOMMENDED: Click here to fix Windows errors and optimize system performance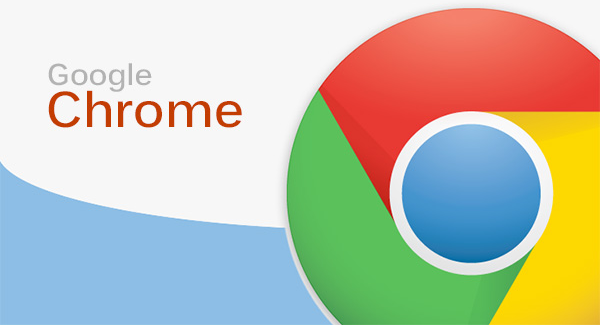 The built-in ad-blocker of Google Chrome is a first-party competitor to popular solutions like uBlock Origin, Ghostery and AdBlockPlus. The good thing is that the user doesn't need to install extensions to get it working. It is already integrated into the browser and works out-of-the-box. Since Opera has an ad blocker as well and Firefox added tracking protection, it was time for Chrome to add some sort of blocking functionality as well.
Sometimes, you need to see how a web site looks with ads. For example, you need to ensure that the ad blocker doesn't block some important elements, doesn't hide some controls and doesn't cause site loading errors. Unfortunately, all ad blockers suffer from these issues from time to time. In such a case, you might want to disable the Chrome ad blocker tool.
Disable or Enable Google Chrome Ad Blocker
Disabling the ad blocker is pretty easy when you know what to do exactly. The option is hidden under the site badge next to the address bar. By clicking it, you can quickly reach the required option.
To disable the ad blocker in Google Chrome, do the following.
Open Google Chrome.
Click on the menu button and select Settings.
In Settings, scroll down to the link Advanced.
Click on Content settings under Privacy and Security.
Go to the section Ads.
Turn on the switch Blocked on sites that tend to show intrusive ads. It will change its name to Allowed, meaning the ad blocker feature is now disabled for all web sites.
You are done.
Also, ads can be disabled or enabled for sites individually.
Disable Google Chrome Ad Blocker for sites individually
Navigate to a web site for which you would like to disable the ad blocker.
Click on the site badge next to the address bar. It appears as a square area with a green padlock icon (HTTPS) or an info icon (for plain HTTP sites).
Click on the Site Settings link at the bottom of the pane.
Scroll down to the section Ads.
In the drop-down list, click Allow.
You are done. Ads will be enabled for the current web site, meaning the ad blocker feature is now disabled for it.
In the same way, you can re-enable the ad blocker for any web site. Just select the option Block (Default) to turn on the ad blocker.
That's it.
AdBlock X
AdBlock X helps you to investigate and analyze the number of people who come to your website with their adblocker enabled. See how much of your incoming traffic is actively using adblockers. Create unique anti-adblocker layouts and popups to invite users to stop their ad blocker on your site. You can customize this for each device. Also, create custom rule sets for those who visit your site with their adblocker enabled. Ask them politely to whitelist your site, and monitor the statistics as they gradually begin to change. Even a few percent increase in the number of visitors who have whitelisted your site could mean much bigger revenue margins. Later on, you can use the data to create case studies or reports and earn some exposure that way.
Download
Adblock Notify
It's funny that some ad blocking companies and scripts have decided to block some of these plugins, such as Adblock Notify. It goes to show that ad blocker startups are aware of these methods for preventing ad blockers on blogs and websites. They are trying hard to keep the ads away. Adblock Notify, however, has been coded carefully. It is undetectable and prevents ad blockers from picking up the notification popup. Build your popups using jQuery or custom JavaScript.
Whenever someone visits your site and doesn't find your site address on their whitelist, a small popup will appear. It will explain why you want the visitor to whitelist your site. Your custom ad space on the website can also be replaced with custom images. These images will only appear if your site is not on the trusted sites list.
You can customize this plugin any way you like. Overtime, you are going to gather analytical data, thanks to the built-in Chart.js library. Adblock Notify is not forceful to the user (and will never be as per the agreement of the developers). It is flexible enough so that you can make the notification process as user-friendly as possible.
Download
Anti-AdBlock Script
Adbreach is a German company that specializes in enabling publishers to protect their revenue streams against ad blockers. Why lose out on revenue when you can encourage your visitors to help you sustain your project? Anti-AdBlock Script ensures that you won't lose out on advertising revenue as you create advertisements that are ad-blocker-friendly.
Download
Block AdBlock
Block AdBlock might sound scary and demanding, but it's really not. In fact, it embraces the importance of a nonobtrusive user experience. So, the custom ad block messages won't be painful to the user. You can also disregard these  messages if the user feels like not honoring your request.
The Kill AdBlock configuration panel lets you enable or disable the message. Use a custom message as you find appropriate for your site. List the benefits of not having ad block enabled, like supporting your cause. Create a delay after which to display the message. Choose to show or not to show the close button (though we recommend you do show it). Configure it so that the message closes automatically after a specific amount of time. You also have the option to choose from three different message types: a sticky footer bar (very user-friendly), a full screen message, or a flying popup box. This plugin works with your favorite browser and is completely SEO compatible. So, you won't lose ranking or have your content blocked from search engines.
Download
Simple Adblock Notice
Sometimes bloggers are concerned about using anti-ad-block plugins and scripts because they might penalize their rankings on search engines. They might also get their account banned on AdSense. It's all nonsense, though. Google doesn't penalize popups as long as they're not forcing malware onto the users. Besides, asking users to whitelist your site can hardly be considered malware. It's just a reminder that you appreciate those who consume your content. To continue down that same path, you need help, such as being able to earn equal revenue from all your visitors. It really does work. People can appreciate bloggers who are sincere and honest about it.
Simple Adblock Notice is user-friendly in terms of creating an ad block message. It's an independent popup message that you can customize to ask users to give your site a chance. Generally, as long as your site is not bloated with crappy ads, users won't mind enabling ads so that you can continue to support your project.
Download
Anti Adblock Adspaces
Slimspots understands just how many millions of digital users are using ad blockers to avoid seeing ads on websites. Even with limitations, it hasn't stopped creating its own JavaScript script. You can show Slimspots advertising widgets on your website without having ad blockers rule them out. This widget that Slimspot provides is a unique solution that you won't find elsewhere. Case studies have proven that your revenue could actually go up and increase over time.
Download
Sorry AdBlocker
Sorry AdBlocker takes a drastic approach. It locks out content for those who're actively blacklisting your site from advertising displays. It may seem like a drastic measure. However, you've to understand that if your blog is based purely on unique and researched content, it's worth giving your users the information that you'd like to be rewarded for. If essentially they want the information and if they want to continue receiving that information, then you must set your own boundaries and take the appropriate action to sustain yourself. There isn't really anything wrong with that approach unless you're seeing it that way.
Download
DQH Adblock Detected
DQH Adblock Detected is an open-source project hosted on GitHub that allows WordPress bloggers to enable a full-screen message for adblocker users to ask them to whitelist your site as you depend on the advertising revenue to continue your content production goals. It's as simple as it gets for this kind of a purpose.
Download
Pay-to-view
A Fair Web has built itself a side business on the necessity for webmasters to eliminate the huge numbers of adblock users on their sites. This plugin consistently monitors new visitors to your websites and if any are found to be using an adblocker, they will see a notification message that will ask them to either add your site to the adblocker trusted sites list, or to opt for a monthly payment in order to view the content. The monthly payment is roughly $2 out of which you get 90% of the revenue, the rest is divided between A Fair Web and the agencies involved with their business model. You're in charge of the layout of the popup and how you wish to present it, it won't interfere with your content whatsoever so your search engine standing won't be affected.
Download
deAdblocker
We at Colorlib also work in the technology niche, we know how many of technology people are using adblockers, and how hard it can be for a technology oriented blog to stay afloat based on advertising revenue alone, many tech experts have said it before that they're surprised to see technology (design and development) blogs manage to earn revenues based on content only.
Yet we also know that technology people can be very understanding if they see that you are trying to provide value to them, and needless to say that it doesn't apply just to technology, but any niche out there that you're publishing content for, content that readers feel engaged with, content that adds values to their lives and their questions. deAdblocker is a customizable popup message for kindly asking your visitors to turn their adblocker off. You can show a header bar, a modal popup, you can choose a custom color, and use the full capacity of HTML to craft that compelling message.
Download
Ad Blocking Detector
Ad Blocking Detector has over a thousand active bloggers using it, so that is definitely a good sign and a sign of potential for shifting your blocked revenue. The plugin works by creating two individual page appearances, one with ads and one with a message to adblock users. So those who are not using adblock to browse your site will still see the regular advertisements, but those who have adblock enabled will instead see a rectangle box asking them to whitelist your blog. If the built-in tool isn't what you're looking for, ignore it and use the adblock detection for your own purposes. With this plugin, you can easily modify the appearance of your site with CSS or execute JavaScript code based on the ad block detection results! The sky's the limit!
Download
NoAdblock Nice Message
Could NoAdblock Nice Message potentially be the nicest stop-adblock plugin of them all? It certainly has an appeal with that tiny little floating widget that appears at the bottom of the page, sometimes all you need is a little bit of sincerity for the overall user experience and people will recognize that. This is often the case with general popups for email newsletters, those sites that you visit who show you a popup within a second of you visiting the site are so annoying and lose visitors constantly, yet those who understand practicality and patience usually apply simple floating widgets that appear after a certain action, which tend to be far less obstructive and provide much better conversion rates.
Download
MailOptin
There is a lot of stuff the extraordinary MailOptin tool can do for you and your blooming business. Along with its refined newsletter subscription and email marketing specialties, there is also a mega valuable adblock detection integrated into the plugin.
Unfortunately, more and more people are using some sort of an ad blocker to ensure them a smoother and distraction-free experience while checking news pages and reading their favorite blogs. But this can cost website owners quite some money especially if they solely rely on any sort of visual advertisement. Very likely, you are not even able to display simple lead generation forms as the software blocks them.
Luckily, here is MailOptin. You can now effortlessly deliver super targeted messages to your users and potential clients to increase your revenue without a single drop of sweat. This plugin stops an ad blocker from preventing it from displaying your content and helps you continuously gaining new leads. Isn't that something you want?
Download
FATS: Force Adblock To Stop
FATS: Force Adblock To Stop uses unique techniques and methods for detecting whether your users are browsing your site with adblock turned on, this heightens the chance of being able to show adblocker removal messages and encourage visitors to whitelist you. The basic concept is that users will get a message shown to them that will ask to disable adblock in order to see the content, a drastic measure but sometimes the only way to move forward. You can hide everything, all of your content, or just individual parts of it. Popup messages can be shown using jQuery, JavaScript, or standard Inline. If your pages detect that user disabled their adblocker, then an AJAX query will automatically reload the page and show the full content with ads included. Great customization options for the actual message that you want to show your adblock visitors.
Download
BAN – Blocked Ads Notifier
BAN is an adblocker notifier that also records statistics about your visitors. You can effectively monitor the people who block ads on your site, while giving them a message to remove you from the blocked sites list, gradually your statistics will tell you how well the plugin is working.
Download
IAB Tech Lab Solutions
The IAB Tech Lab is taking action to fight ad blocking. Along with its Ad Blocking Working Group, the IAB Tech Lab is leading several initiatives and the following efforts are underway:
Guidelines & Standards
Detection / Post Detection
Better User Experience Solutions
The LEAN Ads program outlines the principles that will help guide the next phases of advertising technical standards for the global digital advertising supply chain.
The IAB Tech Lab Publisher Ad Blocking Primer outlines the tactics publishers are successfully employing to persuade users to stop deploying ad blockers. The primer identifies DEAL (Detect, Explain, Ask, and Lift or Limit) as a recommended approach for publishers to connect with ad blocking consumers through a step-by-step process. We want to offer a LEAN user experience in order for us to make a DEAL with the customer. The primer documents and crystallizes a lot of different options available to publishers.
IAB has run a series of IAB town halls around ad blocking and the LEAN principles. The first town hall was held at the IAB Ad Operations Summit in November 2015.
Statistics
Ad blocking is estimated to cost publishers $22 billion in 2015
U.S. ad blocking grew by 48% YOY to reach 45 million active users in 12 months thru June 2015
There are 198 million active ad blocker users around the worldSource: PageFair and Adobe's 2015 Ad Blocking Report: "The cost of ad blocking," updated on August 26, 2015
See more stats here
IAB Members & IAB Tech Lab Members: Want to discuss Ad Blocking? Contact us at

[email protected]