Tired of wasting your precious time on Facebook? Then it is a good idea to pull the plug and finally delete your Facebook account. Waste of time isn't the only concern one should have with Facebook, as the company is notoriously bad at handling user data and privacy. Not to mention the fake friends who put up a facade to seem cool and happy on the social networking site. In this article we will show you how you can deactivate or even delete your Facebook account using the official Facebook app right on your iPhone. Follow the simple steps below to either deactivate or delete your Facebook profile.
1. Deleting Your Facebook Account Permanently
This is a serious decision, and you should think twice before deleting your Facebook Account. If you are sure you don't want to use Facebook again, the deletion will stop the temptation to reactivate your account. Log out of all sessions in "Security and Login Settings" to disassociate your devices and services. To make a permanent exit, follow the steps below:
Sign in your Facebook account from your web browser.
Visit the Facebook Delete Account page through this link https://www.facebook.com/help/delete_account
Click on "Delete My Account"
Your Facebook account will be scheduled for deletion.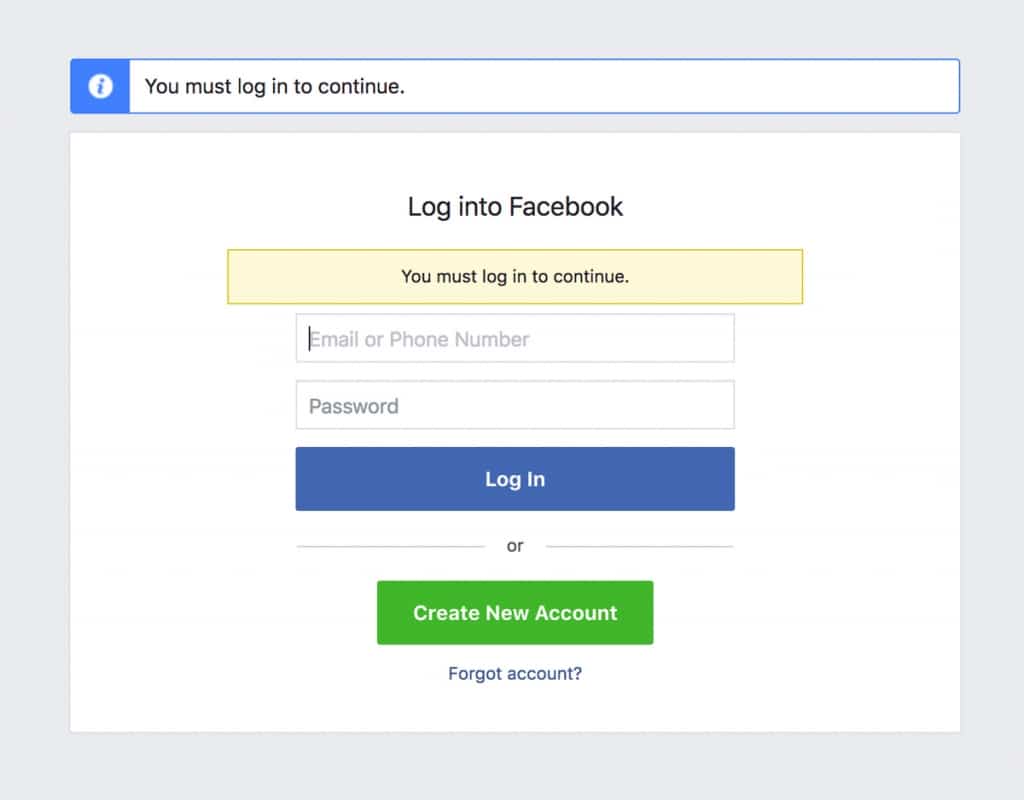 Sign in your Facebook account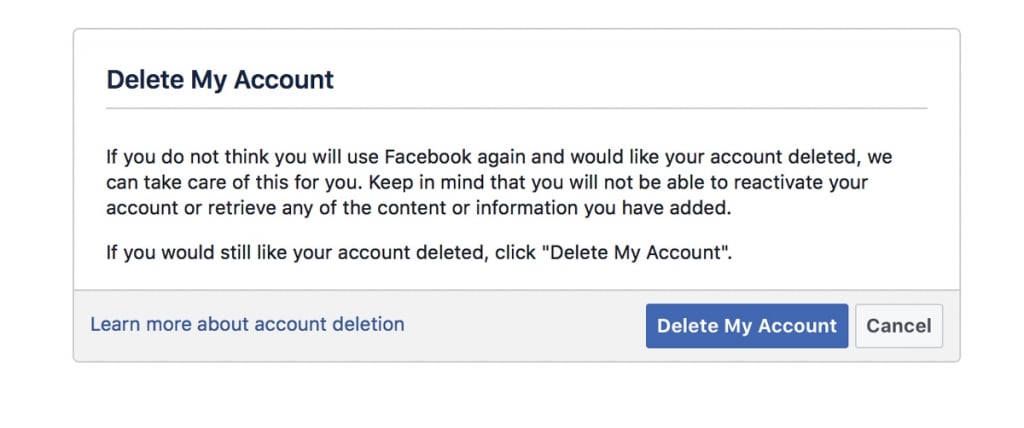 Click on "Delete My Account
This process to delete Facebook account may take up to 3 months to be completed. Facebook needs the 90 days to delete all of the things you've posted including status updates, shared photos and other data in their backup system. During this period, no one will be able to access your Facebook profile and you will not appear on your friends' lists. If you are super indecisive, Facebook gives you a 14-days grace period to change your mind. Logging in during the deletion period will automatically cancel the deletion by reactivating your account.
2. Disabling Your Facebook Account Temporarily
If you are not entirely sure whether you'll want to make a comeback to Facebook, consider disabling your account. Deactivating your Facebook account will remove your name and profile picture from anything you have shared on the platform. Deactivating your Facebook account is not only easy to do, but you can quickly reverse the action by merely signing into a browser or an app again. This way, you will take a break and still manage to recover your data when you sign back in.
Log in to Facebook with your desktop browser.
Scroll to the top right page of your web browser (account menu) and click on the down arrow.
Select Settings and head over to the General section.
Tap on Edit next to Manage your Account.
At the bottom of the page, you will see "Deactivate your Account." Click here and confirm the action.
You will be prompted to enter your Facebook password. Do it.
Leave a reason for leaving. Some of the suggested reasons are "not finding Facebook useful," "worries about privacy and "not understanding how to use Facebook." Check the one that matters to you most. If you so wish, you can add more details in the text box below.
Tick "Email Opt-out" button. This will ensure you never receive future emails from Facebook.
Click on "Deactivate." That's it, your account is now deactivated.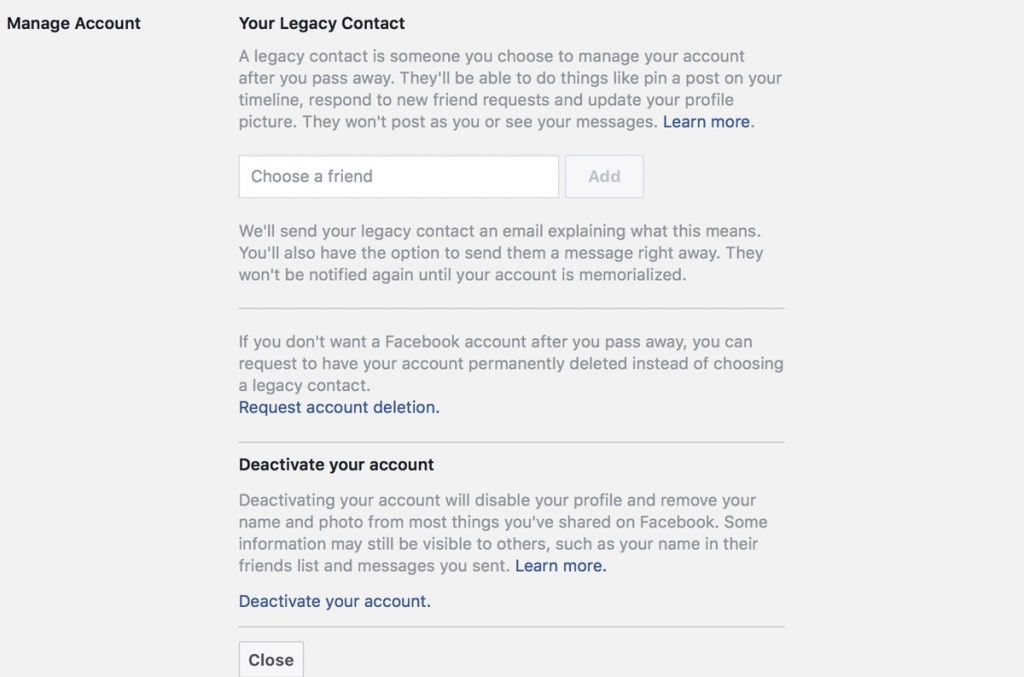 Deactivate your Account
If you change your mind for whatever reason and decide you'd like your Facebook account active again, just log in with a browser or app and you will find your profile just as you left it.
Conclusion
Unknown to many people, Facebook isn't the only social media company that collects your data. If you have privacy concerns, you will need to do more than just locking down your Facebook profile. There are thousands of apps that collect your data, just like Facebook. We hope this guide on how to delete Facebook Account was helpful if you encounter any problem, do not hesitate to contact us!
Facebook