As an Amazon seller, we all need to contact Amazon everyday for issues related to customers, orders, reviews, listing, etc.
Amazon has tons of support teams located all over the world. If we contact the wrong team, we may not get the desired support we need.
Share and bookmark this list now as it contains all contacts that every Amazon seller needs!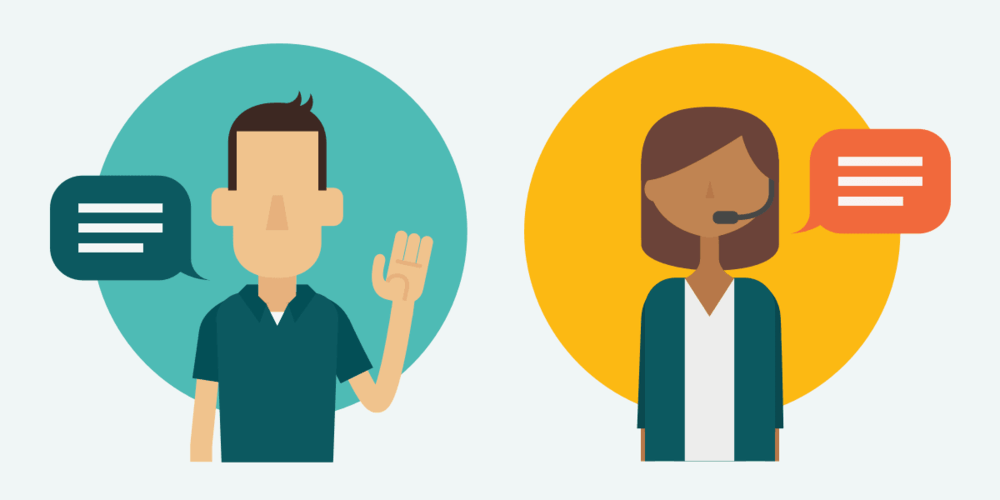 Find the Solution & Get Support Fast!
#1: How to remove review:
Get support > Contact us > Product and inventory > Product Review > FBA Issue
#2: How to remove feedback:
Get support > Contact us > Customer and orders > type the order ID and click the "next" > choose the "Customer Feedback Removal Request"
#3: FBA related issues:
Get support > Contact us >  Fulfilled by Amazon > FBA Issue
#4: Inventory feed/template:
With Bach ID: Get support > Contact us > Products and inventory > Issue with listing products > Provide a Bach ID
Without Bach ID: Get support > Contact us > Products and inventory > Issue with listing products > I don't have an ASIN or SKU > Next> Inventory file upload issues
#5: Fix/Merge/Split product page:
Get support > Contact us > Products and inventory > Product page issue > Fix a product page/Merge or split product page
#6: Ads related issues:
Get Support > Contact us > Sponsored Products
#7: Tax issues:
Get Support > Contact Us  > Other Issues – Tax Questions
#8: B2B Issues:
Get support > Contact us > Amazon Business Selling > Amazon Business Selling Questions
#9: Amazon MWS API Issues:
Get support > Contact us > Marketplace Web Service (Amazon MWS) > Registration and access / API services
#10: Suggest to Amazon:
Get support > contact us > other issue > make a suggestion
#11: Report Listing Abuse:
Get support > contact us > other Issues > report a violation > Report listing abuse
#12: Report A Violation:
Get support > contact us > other Issues > report a violation > Report a violation
#12: Report Infringement:
Use this link
#12: Open Amazon Business:
Seller Central > Settings > Account Info > Your Services (Manage) > Amazon Business
#13: Downgrade seller account:
Seller Central – Settings – Account Info – Your Service (click Manage) – Sell on Amazon [Downgrade]
#14: Update Email address:
Seller Central > Settings > Login Settings > change Email Address
#15: Update phone number:
Seller Central > Settings > Account Info > Business Information (click Business Address) > Primary Phone
#16: find pending orders:
Seller Central – Orders – Manage Orders – Advanced Search -Date: Date Range: select date and Order Status: Pending – Search
#16: check inventory age:
Seller central – Inventory – Manage Inventory – Inventory Dashboard – Inventory age
Category Ungate: How to request approval for restricted categories?
In Seller Central, click the inventory link and select Add a Product.
Run a search for the item you wish to sell.
In the search results, click the Listing limitations apply link across from the item.
Click the Request Approval button to begin the application process.
To check the status of an application, return to the Add a Product tool and click the Selling application status link located toward the top of the page.
be fully prepared before you Contact amazon for support
The FBA (Fulfillment by Amazon) department helpline is available 24 hours a day. Calling between 9:00 am to 4:00 pm Central Time will queue in quality representatives.
Spanish Seller Support
There are Spanish support services available for those who live in any Spanish-speaking country. The US representative will transfer you upon request or the moment they hear the language spoken.
Moreover, emails ending with .mx is the best way to get seller support help in Spanish.
India Seller Support
https://services.amazon.in/ are for vendors who live in India to communicate with a representative who will reply within 24 hours. Contacting any of the emails ending in .in is the best way to get help.
Seller Support Phone NumberDial the toll-free telephone number 1-866-216-1072 for general USA support related to complaints, billing issues, or account activity by following the prompts. An Amazon's sales representative is offered to US sellers, but there is no phone support options for those living in India.
Live Chat Option
https://www.amazon.com/gp/help/contact-us/general-questions.html Offers Live Chat for all sellers, but you will need to login to your Amazon account to access this feature.
Be Prepared
Make sure to have all your questions written down for when you forget to ask something. We suggest you tell the rep your issue slowly and individually because cramming in questions might confuse them
Info Checklist:
There are several pieces of information the call in representatives will ask for including:
Seller name or Business name
Address on file
Customer order number
Last four digits of bank account or credit card on file
If you do not have this information they can only answer basic account questions.
Keep in mind, if one customer support service representative cannot help you, then ask to speak to another one who can. You will learn that sometimes representatives are not experienced enough or they do not fully understand your issue, so another rep might offer a better solution.
You can always ask to speak to someone in upper management like a supervisor or manager or call back for another representative. Always get the rep's name so you can keep in touch with them about the issue via email or leave a bad review if they give you incorrect or contradictory information, which happens sometimes.
The Amazon Support Page offers basic solutions to frequently asked questions, including changing a listing, contacting a buyer, Fulfillment by Amazon, product and inventory, payment and fees, policy information, sponsored products, and shipping info.
Email Support For Account Issues:
Do research about the issue
Be very specific about the issue when talking to a rep by structuring sentences clearly in a concise way
Require a plan of action for suspensions related to policy violations
Add what could be the of cause the issue
Keep track of any response emails so you can refer to them in future calls
Call them back if you do not receive any response emails within the allotted timeframe
That is how you can do it!
Read The Full Article on Vendor Central vs Seller Central
Once you've decided to expand your online reach by selling products on Amazon, you're going to have to answer this question: do you want to use Vendor Central or Seller Central?
Video Amazon Vendor Central and Amazon Seller Central
The answer to that question depends on how you position your company in the market.
In this article, we'll cover the differences between Vendor Central and Seller Central. We'll also explain which option works best for your business model.
The Background Between Amazon Vendor Central and Seller Central
When you sell on Amazon, you're going to be selling as either as first-party or a third-party partner. And there's a world of difference between the two.
If you opt to become a first-party vendor, you'll use Vendor Central as either a distributor or a manufacturer. You're selling items in bulk to Amazon, and Amazon in turn sells those items under its own brand name to customers.
You can tell which items on Amazon are provided by Vendor Central partners because there's usually a blurb in the description that reads: "Ships from and sold by Amazon."
If you decide to become a third-party vendor, you'll use Seller Central. You can still choose to use Fulfillment by Amazon (FBA) so that the company processes and ships all your orders. Alternatively, you can handle shipping all by yourself.
But what are the advantages and disadvantages of Vendor Central and Seller Central? For the answer to that question, read on.
Seller Support – Vendor Central and Seller Central
Looking to partner with Amazon in such a way that the company supports you when things go awry? Good luck getting that as a Vendor Central partner.
The reality is that you aren't likely to receive any support when you sell through Amazon Retail unless your brand is a household name (in which case, you probably wouldn't be reading this) or you fork over hundreds of thousands of dollars to Amazon.
However, you can expect decent support if you use Seller Central. Amazon offers a Seller Support service that responds to problems related to inventory, payments, and listings.
There's nothing on the Vendor Central side that compares to Seller Support.
You also have more flexibility as a Seller Central partner when it comes to updating your listings on Amazon. That includes changes to images, titles, bullet points, and descriptions.
Advantage: Seller Central partners. Vendor Central partners receive minimal, if any support. Seller Central partners have access to a Seller Support service.
Staying Stocked Amazon Vendor Central Vs. Seller Central
If you decide to become a Vendor Central partner, don't be surprised if Amazon runs out of your products. The company is known to let that happen without any "low inventory" notice.
Also, Amazon tends to trim down its inventory of certain products over time, furthering the risk that it could run out.
If you opt to go with Seller Central, though, you have much more control over inventory. You can store it at your office or at an Amazon fulfillment center if you're using FBA. Keep in mind that storage at fulfillment centers comes with a price tag based on the amount of space you use, so manage your inventory wisely.
Advantage: Seller Central partners. They have greater control over their inventory.
Facts About Amazon Seller Central
Anyone case set up and start selling
You get very fast payments
You get full control over your listing and inventory
You may get higher margins
You cannot do A+ Content
You may be able to do Enhanced Brand Content
Most people use Seller Central
Facts About Amazon Vendor Central
You need an invitation
They offer the standard payment terms
You can do A+ Content
You get access to special programs like Vine, Subscribe & Save, and more.
You have less control over your price
There might be some abilities to sell more
5. Do I get to set the price?
Using Seller Central, the merchants get to set the price of the items, subject to Amazon's General Pricing Rule.
Using Vendor Central, Amazon sets the price, and can lower it to match the lowest price available in other sites or stores.
19. Will I have access to analytics?
With Seller Central, you will receive detailed analytics that help sellers predict when and how much to sell.
Vendor Central account holders must pay for these analytics.
25. More Details On Amazon Seller Central Fees
There are two major categories associated with seller accounts (this does not include any shipping or FBA fees).
First, the sale-related fees. These are what you must pay when you sell any products on Amazon Seller Central and will depend on your selling price and item category.
The sale-related fees include:
Referral fee – this is paid by sellers for every item that sells. It's based on your item category and ranges between 6% to 20% of your item's total selling price, with most sellers paying about 15%

Minimum referral fee – this is assigned to some (not all) categories, and must be paid on every item that sells in that category. Most categories carry a $1 fee, while some carry a $2 fee instead

Variable closing fee – this is an additional fee for products sold in the Media categories. It's $1.80 per item sold, in addition to other referral fees
Next, there are fees associated with your account. You will either pay a monthly fee or listing fee, depending on which kind of account you choose.
Your account options are:
Individual Seller Account – this has no monthly fee, but charges a $.99 per item sold listing fee

Pro Merchant Account – this has a $39.99 monthly fee, but no listing fee
26. Amazon Seller Central in UK
Amazon Seller Central UK is currently the biggest marketplace in Europe, with 60,893 active merchants.
When signing up for a Seller UK account, you will have the option to sell exclusively in the UK or sign up to sell in all five marketplaces (UK, FR, DE, ES, IT).
The process is similar to that of the US seller account, and using it you can choose to ship your products independently or sign up for Fulfillment by Amazon (FBA).
The account options are also similar. You can choose a Basic seller account, which allows you to sell up to 35 items a month, or a Pro account if you plan to sell more than that.
With a Basic plan, you pay only when an item sells, while a monthly fee is required with a Pro account. The fees associated are the same as US accounts.
31. The Amazon Seller App
The Amazon Seller App helps you manager your business over mobile devices.
It allows you to:
Manage your orders – you can view pending orders, confirm shipments and receive notifications when a product is sold

Manage your inventory – search for any items and update prices and quantities

Search for new items to sell – check prices, sales ranks and reviews

Estimate item profitability before selling – estimate total item cost including fees

List items – create listings through the app

Respond to messages – respond to customers on the go

Access to Amazon Support – contact support through the app
35. How many marketplaces does Amazon operate?
Amazon operates in 11 countries across 3 continents and they each offer seller central:
North America:

United States

Canada

Mexico

Europe:

United Kingdom

Germany

France

Italy

Spain

Asia:
37. How does a company get started with global seller central and global selling?
According to Amazon, registering to sell globally is a four-step process:
Decide where at what to sell – this is also where you should explore any additional requirements, including taxes and regulations, as well as crafting a

marketplace entry strategy

Register and list your products – this process will vary depending on the countries you plan to target; make sure you're familiar with the different the

specific requirements

of each marketplace

Ship and fulfill – you have the choice to fulfill your own orders or use Fulfillment by Amazon

Manage your business – this includes customer service and customer support
38. When It Comes To Vendor Central and Seller Central, What kind of taxes and additional fees can I expect?
That will depend largely on where you plan to sell.
In Europe, for example, you'll have to deal with the VAT tax. Under EU law, Amazon is required to charge VAT fees on monthly subscriptions – even if a seller hasn't made any sales.
Additional fees to consider are:
International shipping costs

International return shipping costs

Shipping costs to send your inventory to fulfillment centers

Customer support costs

Conversion costs related to getting paid in your home currency

Translation costs for listings

Taxes and duties
44. What Is the Amazon Vendor Central Demand Forecast?
Amazon Retail Analytics (ARA) provides vendors with important info regarding sales, market trends, geographic performance, and customer reviews.
Recently, Amazon added a new feature, called Probability Level Demand Forecast.
It's a forecasting model that helps vendors determine the inventory levels they need to set for the near future.
As with most predictive models, though, it's not 100% accurate.
The report is included with ARA in Amazon Vendor Central.
What is Amazon seller feedback?
Amazon seller feedback is a rating that shoppers give to third party Amazon sellers based on their overall performance in a transaction. Unlike product reviews, a shopper can only give you Amazon seller feedback if they actually purchased something from you.
Amazon seller feedback comes with five major parts:
Feedback rating. This is a score that the shopper awards you. It ranges from 1 to 5 stars. Here's what each of those ratings mean:

1 – Awful.
2 – Poor.
3 – Fair.
4 – Good.
5 – Excellent.

Item arrived by [date]? This is a yes or no question. If it's fulfilled-by-Amazon, then this is on them to fulfill it by that date. But if you're doing your own fulfillment, you need to make sure that your items arrive on time.
Item as described by the seller? This is a yes or no question. Of all the things you can get burned on making Amazon feedback removal difficult, it's this one. Make sure that you're describing your products correctly, especially if they're used or collectible items.
Prompt and courteous service (if you contacted the seller)? This one is yes, no, or did not contact. Like the item arrival, if the product was shipped FBA, this one is on Amazon since they usually handle customer service for you.
Comments. Finally, the shopper will leave a comment. Usually, this is the biggest clue to whether or not Amazon feedback removal is possible.
How do you remove feedback on Amazon?
Amazon feedback removal is something I consider a basic skill that every Amazon seller should have. While Amazon seller feedback may not have as much bearing as, say, product reviews, it can hurt your chances at making a sale if it's too negative. And if you get too low, Amazon could potentially suspend and/or ban you from selling on Amazon.
The Amazon feedback removal process is pretty straightforward. Here's the three basic steps to perform Amazon feedback removal:
Amazon Feedback Removal Step 1 – Determine if the feedback is actually removable or not
Before you run off to contact Amazon seller support to remove your feedback, you need to determine if it's actually feedback that you can remove. But don't despair. 9 times out of 10, it's usually something that's not your fault. Here's Amazon's guidelines for feedback that can be removed or striked-through.
Amazon only removes feedback in the following cases:
The feedback includes obscene language.

The feedback includes seller-specific personally identifiable information.

The entire feedback comment is a product review.
Amazon will strike-through feedback in the following cases:
The entire feedback comment is regarding fulfillment or customer service for an order fulfilled by Amazon.

The entire feedback comment is solely related to delayed or not received packages, for orders shipped on time by the seller using Buy Shipping.
As you can see, if you're an FBA seller, most issues with selling will either be Amazon FBA's issue or something else, such as a product review in seller feedback.
Amazon Feedback Removal Step 2 – Contact seller support
There's a number of ways to do this, although many can be somewhat circuitous.
Here's the method I use:
Login to Amazon Seller Central.
Click the Get Support button just above the footer on the left.
When the popup appears, click Contact Us.
Click the Selling on Amazon option.
When the popup reappears, type in "remove seller feedback."
Review Amazon's guidelines, then click the X to close the popup.
Click Customers and Orders on the left hand menu.
Enter the Order # with the negative feedback in the box and hit enter.
Click Customer Feedback Removal Request and hit Next.
Review the Feedback. If correct, click Next.
Like I said, it can be somewhat difficult to perform, but once it's done, the rest is easy.
Amazon Feedback Removal Step 3 – Wait for Amazon to review the removal request.
More often than not, Amazon instantly removes it or crosses through it. Sometimes, it could take an hour or so. Either way, it's pretty rare that it takes longer than a day.
On rare occasions, Amazon might challenge the removal request. If this happens, you can resubmit and make your case. You might get a different seller support representative who sees the same thing that you do and remove it. It doesn't hurt to reattempt.
3. If the buyer doesn't remove feedback, leave a response on Amazon's site.
Of course, there's always the chance that you don't hear back from the buyer at all. You message and message, but still no response.
If it's clear that your negative feedback won't be removed by the buyer or Amazon, the best you can do is leave a direct response to the feedback on Amazon's site — that way another buyer who sees the negative feedback will also see that you made the effort to resolve the issue.
To write an Amazon feedback response, go to your seller Feedback Manager and follow these steps:
Scroll down and select View Current Feedback.
Find the feedback you want to respond to, and click Respond.
Enter your response.
Click Submit.
Unsure of what you should say? Here are a few Dos and Don'ts for writing an Amazon feedback response:
Do
Keep your response professional, dignified, and short. You can maintain a respectable, professional image without going into too much detail. The main readers of your response will be buyers on your profile who are totally uninvolved in the order, so no need to be lengthy.
Here's an example — "We're truly sorry our service fell below your expectations – we've made changes to the way we operate to ensure this doesn't happen again."
Don't
Submit a cheeky or sarcastic response. You may think you're being cute, but you're really just giving buyers the impression that you don't care about the customer's frustration — giving all of these potential buyers good reason to not do business with you.