By Product Expert | Posted in Tips and Info on Wednesday, July 11th, 2018 at 6:40 am
Spills happen.  But when they happen, your car seats can become quite messy and stained.  So, to help you keep your car clean and mess-free, we have some useful and easy-to-do tips on how to clean car seats with household products. 
Cleaning Cloth Seats

Instead of taking your car in to a cleaning service, there are several ways that you can clean your cloth seats on your own.  For instance: 
Use club soda.  Lightly spray it on the stained area and use a brush to scrub away the stain, then wipe it away with a clean towel.

 

Use a baking soda solution.  Mix ¼ cup of baking soda with a cup of warm water, then use a light layer of the solution and a toothbrush to scrub away the stain.  If the stain is difficult, let the solution sit for around 30 minutes.

 

Use a vinegar mixture.  Mix a cup of vinegar, a few drops of dish soap and about a gallon of hot water in a bucket.  Then dab the mixture into the stain and use a brush to scrub it out of the seat, use clean water to rinse the seat off.

 

Use laundry detergent.  If you don't have a specific upholstery detergent/cleaner, you mix some laundry detergent with hot water and dampen the stains with it.  Use a towel with cold water to rinse the detergent off the seat and scrub the stain away.

 
[Learn More: Tire Care Tips]
Cleaning Leather Seats

Leather seats need extra care compared to cloth upholstery because of the premium quality of the material.  To clean messes and stains off of leather, try one of these do-it-yourself ways: 
Use nail polish remover or rubbing alcohol.  Blotting the stain with a cotton ball that dipped in the alcohol will slowly lift the mess from the leather.  And once the stain is lifted, clean the alcohol off the seat with warm water and dish soap.

 

Use a non-gel toothpaste.  A more unique technique, dab a bit of toothpaste on the stain and then use a clean toothbrush to gently scrub away the stain.

 

Use a lemon juice and cream of tartar paste.  Mix an equal portion of lemon juice and cream of tartar into a paste and apply to the stain.  It should sit for about 30 minutes and then you can wipe it away with a damp sponge.  The paste has a bleaching effect, so it should only be used on light-colored seats.

 

The vinegar mixture works on leather seats as well!

 
We hope these household products help keep your car seats looking like new.  Continue to follow our blog for more useful tips. 
Step-1- Planning How to Clean Upholstery
You need a foolproof plan on How to Clean Upholstery Yourself. You need to resist the temptation to pick up the vacuum and start cleaning immediately when you think of doing so. Regardless of the size of your home and the volume of involved work, planning helps in streamlining your task. Most Frequently Asked Questions are:
How to clean a sofa?How to clean upholstery couch?How to Clean furniture upholstery?Don't worry you will get your answers!
Write down your plan. Make a list of upholstery to be cleaned. Then you'll need material for cleaning. List them out. Some of them could be:1. Pre-spray2. rinsing liquid3. cleaning concentrate4. oil cleaners5. shampoo6. soil erasers7. fabric detergents8. carpet cleaning liquid9. stain removing liquid10. mineral spirits11. dry-cleaning solution

12. conditioners
List out the equipment you need to clean.Selection of proper tools and equipment can simply the way how to clean upholstery. Some of them could be vacuums (handheld and standard vacuums), scrubbers, groomers, stretchers, wands, sprayers, crevice tools, brushes, dust cleaner, steam blower, sprayers, towels, containers, sponges, mop, measuring tools.
Plan your procedure for How to Clean Upholstery. You can start from your living room and then proceed to draw room, kitchen, bedroom; patio and finally end up in your garden.This is a suggested flow!You can choose the flow according to your comfort. You can split your cleaning into one day or alternate days depending on your home size and work volume.
Step 2- Procedure for How to Clean Upholstery!
You can start with the cleaning of upholstery cover fabrics. Take out all the covers from pillows, seats, sofas, beds and other furniture. Categorize them by fabric type like cotton, silk, nylon, leather etc. Rinse the fabrics separately using buckets or other containers in detergents. You may need to select the proper detergent based on the sensitiveness of the fabrics.

The duration depends on the nature and intensity of stains on them. For cloth fabrics, you could use your washing machine. Clean the leather fabrics with a brush and shampoo. Make sure that the liquids and detergents you use are free from harsh chemicals.Let the fabrics dry after washing and cleaning. We will update you the Best upholstery fabric cleaner.
Now you need to take up the furniture. Vacuum clean them to take out the dust and other particles. For narrow corners and other unreachable parts of furniture, you can use handheld vacuums.
Look for stains and soil marks on seats, sofas and other furniture. Use a water sprayer and soak them for about 15 to 20 minutes.This will soften the stains to some extent.Use a brush to scrub them!Now you need to spray a cleaning liquid. Let the liquid soak the stains for about 15 to 20 minutes. Scrub again with a brush. Repeating this procedure a couple of times should remove the stains.
Steam-clean the Upholstery.This procedure will remove hard to clean dirt from cushions, sofas, seats, base rails, deck areas, handles, pedestal bases and other parts of the Upholstery Furniture.
Wooden chairs with cushions can attract a lot of dust and mite in the liners and corners. You need long handled brushes to manually remove them.Dip the brush in cleaning liquid and scrub the corners consistently for about 2 to 3 minutes. Let the liquid soak the stains and scrub again.
Use a dusting wand on the windows, doors and ventilator upholstery. Then use a vacuum and clean them. If you find any stains, grease or other dirt you need to use the steam cleaner.
Now start cleaning the wall upholstery. Before that, you need to move the furniture out of the room which you are cleaning. Place all the moveable furniture exposed to the sun. This will help in faster drying and eliminate germs and bacteria deposits.
Clean all the wallpapers, curtains, trimmings, tie backs and other upholstery accessories. You need a standard vacuum cleaner with a long hose to remove the dust and dirt from them.If the curtains are removable it is better to clean them using your washing machine.
Clean all the blinds with a dry and soft cloth after vacuuming. If the metal blinds have stains you can use the steam cleaner.
Now you can start cleaning the carpets. The reason for cleaning them at the end is simple. All the dust and dirt while cleaning the wall and furniture upholstery will be deposited on them which can be removed at this stage.
Vacuum the entire carpet area! Spray a preconditioning agent on the spots with stains and soil. Let the liquid soak the spots for about 30 minutes. Then scrub the spots with a brush. Then you can use a deodorizer mixed in water. Fill it with your steam cleaner and blow on the spots. Let them dry! Then use a dry hot air blower to remove all the moisture in the entire carpet area (carpet cleaning).
Now you can arrange the furniture back into the room.
For your bedroom, you need to take special care. Check out the best Upholstery Cleaner [Recommended].Learn more about: How to Clean Upholstery in Car
Step 3- How to Clean Upholstery in Bedroom
Take out all the clothes, books and other personal belongings from the bedroom including the mattress, table cloths, pillow covers, bed covers etc. Put away the fabrics into the washing machine.
Start with wall and window Upholstery Cleaning. The first thing to do is dusting with a dusting wand. Clean the ceiling fan, air conditioner and the other wall and window mountings.
Now you can clean the bed, closet, cupboards and other furniture. Use a vacuum cleaner to take out the dust. Use antiseptic spray on the walls, windows, and furniture. This will help in keeping your bedroom hygienic. You need to wait for about an hour before proceeding with the next stage of cleaning.
Use the steam cleaner for taking out the hard core dirt on the walls, windows, and furniture. Use the hot air blower to clean and dry the entire area
Now you can clean the carpet. If the carpet is removable you can take it out and wash it. Otherwise, you have to vacuum it. Remove the stains and soil with a steam cleaner. Then dry it with hot air blower. Find the Best upholstery cleaning machine.
Conclusion
Follow the similar procedure for your living room, kitchen, drawing room, and other rooms.
DIY Upholstery Cleaner
1/2 cup Dawn Dish Soap 1 cup Hydrogen Peroxide
Mix together the dawn dish soap and hydrogen peroxide in a spray bottle. Spray on upholstery and let sit for a minute or two. Next, scrub lightly until the stain is gone with a microfiber cloth or old rag. Then, allow to dry for about 24 hours before using.
Do you love to make your own homemade cleaners? Check out 7 amazing cleaners you can make yourself.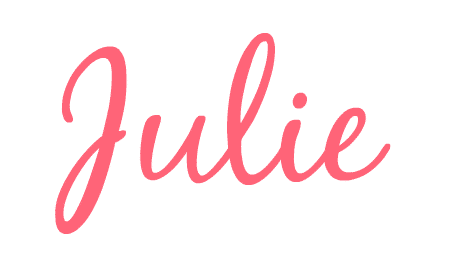 P.S. For more cleaning tricks and frugal tips delivered to your inbox subscribe here!