This Baked Asparagus Recipe is a favorite of my daughter and I. If you are trying to figure out how to cook asparagus in the oven,  you will find baking asparagus is a great cooking method for this vegetable and it doesn't get much easier than this simple recipe.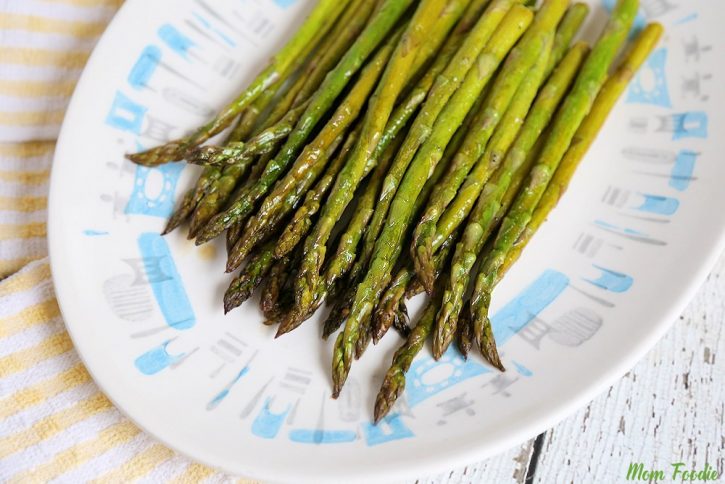 My eight year old daughter can gobble through a platter of baked asparagus with gusto.  It is one of her favorite vegetables. When I hear people recoil at the thought of eating asparagus, the first thing I ask them is how they have had it cooked.  Inevitably they have been victims of overcooked asparagus spears, boiled to the point of near mush.  No wonder they think they don't like the vegetable.  What they don't realize is even those of us who love eating asparagus would push those spears to the edge of our plates as well.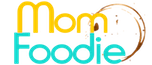 MY LATEST VIDEOS
While asparagus can be found in grocers year round asparagus season is in the spring and again in the fall. That is when you will find the nicest spears at the best price.
How Long to Bake Asparagus at 375 Degrees
Other than what temperature to cook it at the biggest question you will have is how long to bake asparagus. This can be done various ways, but foremost in my mind is always not to overcook it.  It can quickly become mushy with wet cooking techniques, or dried-out if baked, broiled or grilled too long.  Cooking times will vary based on the thickness of the asparagus and of course the cooking temperature. We are looking for a tender spears, yet with a slight snap to them when you take a bite. I prefer to bake asparagus at 375 degrees myself.
When cooking baked asparagus (at 375 degrees) :
Skinny spears (pencil thick)- total cook time 16-20 min
Fat spears- total cook time 20-24 min
Roasting asparagus (see: Balsamic Roasted Asparagus & Tomato with Blue Cheese) at higher temperatures or grilling it are faster cooking methods.  I do not recommend boiling asparagus.  It results in bland and often overcooked spears. As far as steaming, try Alton Brown's suggestion and zap your salted spears in the microwave wrapped in wet paper towels. 3-4 minutes later you have nicely cooked spears.  I personally rarely steam asparagus, but it is quick and easy.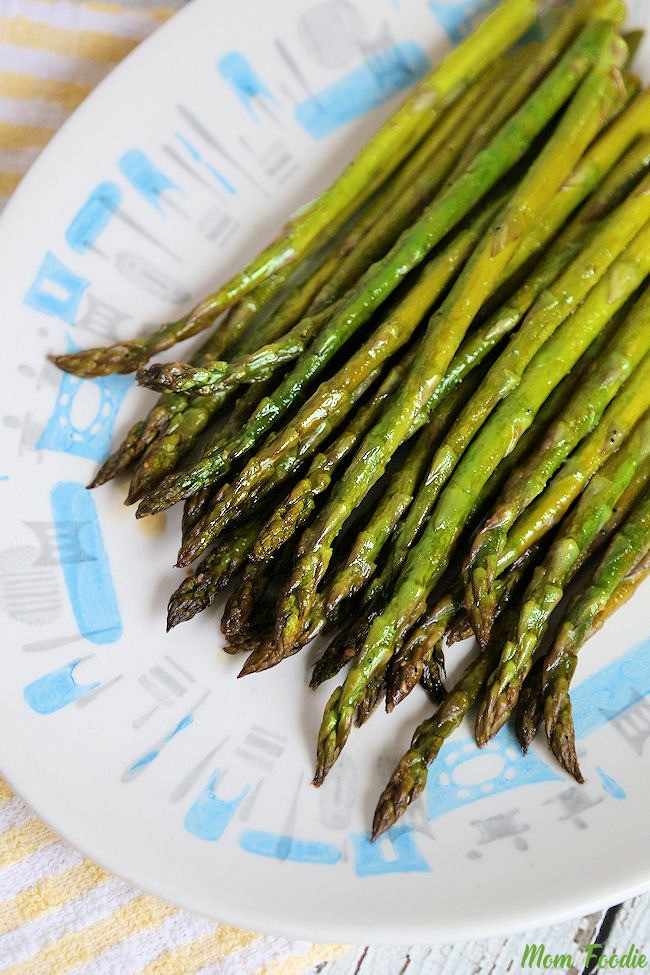 If you love asparagus as much as we do try my Balsamic Roasted Asparagus Recipe too!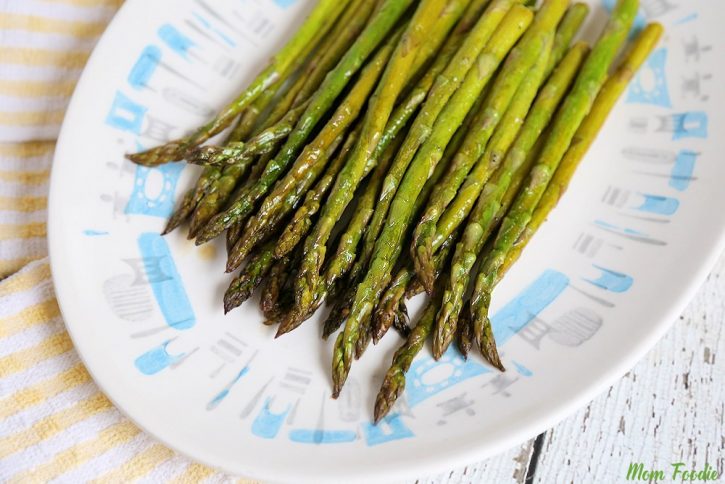 Keyword: bake asparagus 375, baked asparagus, how long to bake asparagus, how to bake asparagus
1

fresh asparagus bunch

1 -1 1/2 pounds

1

tablespoon

Italian dressing

or the quick lemon dressing
Alternate Quick Dressing for Baked Asparagus
2

tsp

olive oil

salt and pepper

, to taste

1

tsp

fresh lemon juice

1

clove

garlic

, minced
Preheat oven to 375 degrees.

Snap or cut off the woody ends of the asparagus spears. Then place spears in a shallow dish.

Add the dressing and toss to coat. If making dressing: just whisk ingredients together before coating the asparagus.

Spread the pears out in a single layer on a baking sheet. Bake for 9-10 minutes (narrow spears) 10-12 minutes (fat spears). Then toss in pan and return to oven to bake for another 8-9 minutes.

Plate, season with salt, and serve.
Easy Baked Asparagus Recipe Total Carbohydrates 5g 2% * Percent Daily Values are based on a 2000 calorie diet.